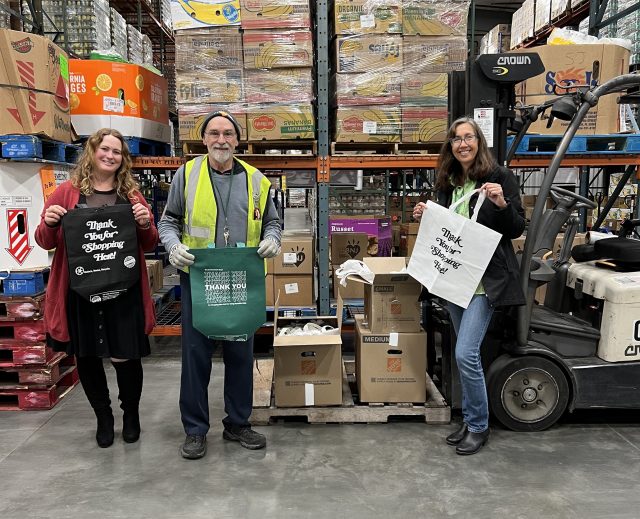 A year ago, New Jersey residents were being reminded to bring their reusable bags to the store following implementation of the state's plastic bag ban.
This year, the Atlantic County Utilities Authority is asking you to recycle all those reusable bags that a piling up in your home.
Donations of no longer needed resuable bags were accepted during ACUA's Household Hazardous Waste Drop-offs as well as at local cleanups throughout the area. The bags were sanitized and put back into circulation for those served by the Community FoodBank of New Jersey Southern Branch.
Anyone interested in recycling their no longer wanted reusable bags can drop them off 8:30 a.m. to 4:30 p.m. Monday-Friday at the ACUA Administration Building, 6700 Delilah Rd. in Egg Harbor Township or at the next Household Hazardous Waste Day, 8 a.m. to 1 p.m. Saturday, June 3.