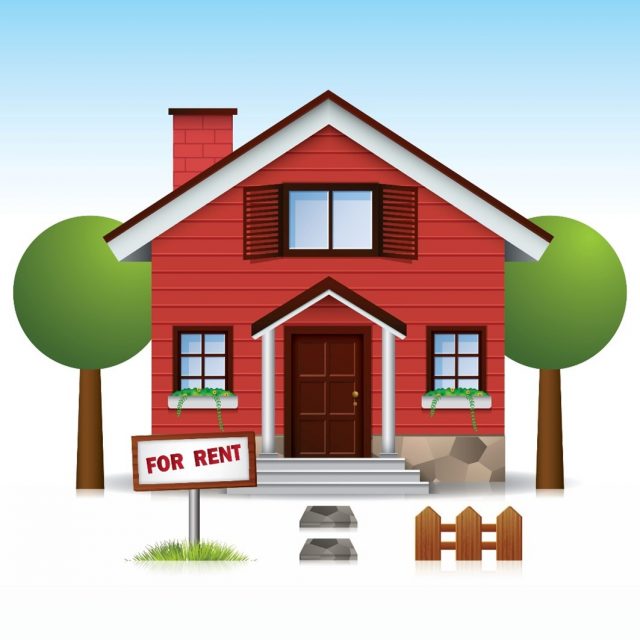 Caron Jones of Burlington, North Carolina works as a realtor who advises clients through smart investment strategies within real estate. In the following article, Caron Jones discusses investment strategies during high interest markets.
Famous entrepreneur, philanthropist, and billionaire Andrew Carnegie once said that 90% of millionaires became wealthy through real estate. While this number may have shifted over the last few decades, a report by Wealth-X found that nearly 80% of the world's millionaires owned multiple properties used for wealth-building.
Caron Jones of Burlington, North Carolina says that other studies also suggest that real estate is a common and effective way to build and maintain wealth over time – even through all the ups and downs of the economy. If the goal is to make money not just for oneself but for generations to come, the humble abode cannot be overlooked.
Real Estate Appreciation Over Time
The recent increase in interest rates has scared many would-be investors out of the real estate realm. Many homeowners took advantage of record-low interest rates in the 2010s that varied from 3.72% to 5.14%. Flash forward to 2023, and the average rate has risen to nearly 7% on the same 30-year fixed mortgage.
To put it into perspective, Caron Jones of Burlington, North Carolina explains that a $300,000 home with a 30-year fixed mortgage at 3% would cost roughly $1,264 monthly, whereas a 6% rate bumps it up to $1,799 monthly. That's a $535 monthly difference out of pocket for the same piece of property! Is it even worth buying at all?
In short, yes. While interest rates have risen, home prices have skyrocketed over the last decade. Here are a few housing market examples and their appreciation over the last ten years.
Fort Lauderdale, FL: 161% increase
Las Vegas, NV: 218.3%
Phoenix, AZ: 259.7%
Boise, ID: 306.1%
Detroit, MI: 356.7%
What other investment has shown an average annual return of at least 16%? Very few as reputable as real estate.
Caron Jones of Burlington, North Carolina says that while these numbers don't account for all of the U.S. – over the last 30 years, the average home appreciation is only 4.6% – buying in the right market could be as hot as purchasing Tesla stock was before it became coveted.
As for those interest rates, the rates of the 2010s were much lower than average. Homeowners can also refinance down the road if rates drop – though they may never in our lifetime. Since 1971, the average mortgage interest rate was 7.75%; that's to say that today's rates are still lower than average!
Renting Vs. Buying
Caron Jones of Burlington, North Carolina explains that many fear purchasing a home because of the large down payment requirements, and because they think paying month-to-month rent seems easier, but this is a myth. In the long term, renting puts a deeper dent in the pocket, while buying builds an asset that could last a lifetime. Check out the example below:
For example, Jane decides to rent a 1-bedroom apartment at the current U.S. average of $1,149 per month. If rent stayed the same – which it likely wouldn't, as rent historically increases year after year – she would have spent $68,940 at the end of five years with nothing to show for it, explains Caron Jones of Burlington, North Carolina.
If, instead, Jane had rented a 2-bedroom with a roommate, her half of the rent would only be $660 per month on average. Within three years, she could pocket the difference in rent price, saving over $17,600.
Using an FHA loan for a first-time home buyer, she could purchase a $400,000 home for 3.5% down. That same home would be worth over $456,000 after 2 years at a 4.6% appreciation rate.
At the end of 5 years, Jane now owns her own home and has over $70,000 in equity; much better than a $68,940 loss, isn't it?
Renting Out Real Estate
Caron Jones of Burlington, North Carolina says that owning real estate also allows the owner to rent out portions or all of their property over the years. Many real estate investors utilize a method called house hacking, which is when a portion of their primary home is rented out for extra income.
For example, a person could purchase a duplex and have the rent from half of the property cover most or all of the mortgage. They could also rent out a room, create a mother-in-law suite or ADU unit, rent out extra space in the garage or the backyard, or use other house hacking strategies.
Caron Jones of Burlington, North Carolina says that once an investor saves enough from house hacking, they purchase their second property, renting out the entirety of the first. Some may move on to a new real estate investment strategy or repeat the FHA buy-and-rent process.
With so many strategies available, even the common working-class American can slowly build wealth and a more secure financial future through real estate.