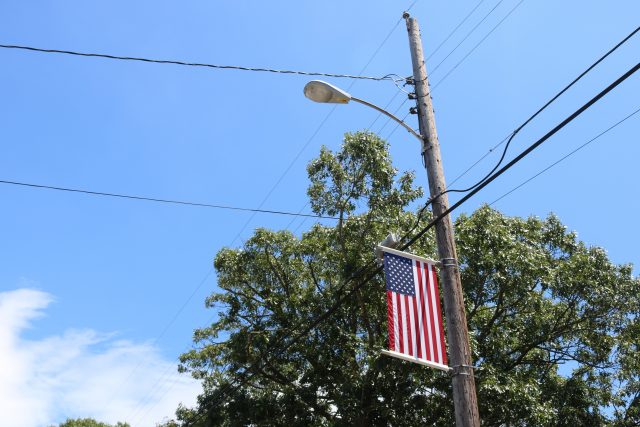 By MADDY VITALE
Somers Point Councilwoman Janice Johnston and Joe McCarrie, who is running for the at-large Council seat, are asking residents to let them know if any streetlights are not working.
"It is very easy fix," Johnston said about the lights.
Recently, there were two streetlights out on Broadway.
Johnston said that City Council has had some discussions in recent weeks about the issue.
"I want to make people aware that if they see the light out, they could email me the location and I could contact the electric company or they could call the company," she said. "We need help from citizens. If they have a light out on a street, we need to know. It is probably something that could be easily fixed."
Both Johnston and McCarrie said it is a safety issue.
"These are city roads. We need to make people aware," Johnston said. "This is a safety issue. People walk their dogs at night and in the summer. People are coming home from their jobs. The lights help make the city safe."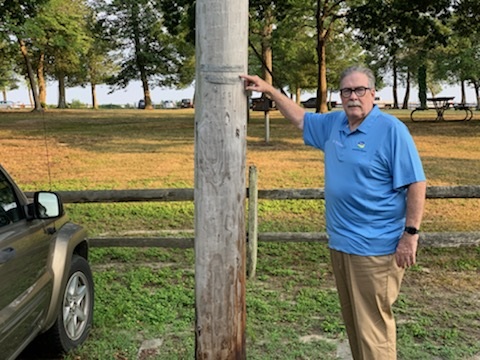 McCarrie, who walks his dog often around Kennedy Park and other areas of town, noted that whether it is one light or many, they need to be fixed.
"If one light is out, that is too many. It is a safety issue for seniors and people who walk their dogs," he said. "At the end of the day, we are all paying for the lights as taxpayers. The issue is there is a service that is not being performed."
McCarrie pointed out that there is a number for the streetlights on each of the poles that alerts the electric company of the exact location of the fixture.
"If a light is out at a bus stop, that is an issue," he said. "Small things we can do to get things fixed help to improve the health and safety of the town."
To alert Councilwoman Janice Johnston or resident Joe McCarrie that a streetlight is out in your neighborhood, email them at johnstonj112@gmail.com or joemccarrie@gmail.com.