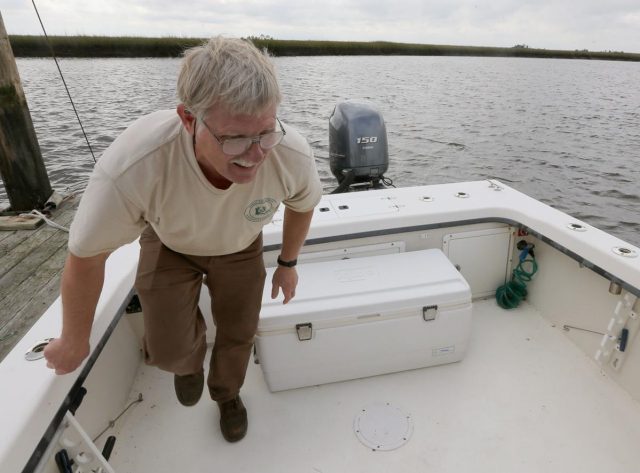 The Patcong Creek Foundation (PFC) in Somers Point will host Fred Akers for the foundation's "Community Night: All About Patcong Creek" event on Tuesday, Aug. 20 at 7 p.m. at the Seashore Science Center, 599 Marks Road. Doors open at 6:30 p.m.
Akers, administrator of the Great Egg Harbor River Council and Watershed Association (GEHWA), will highlight the many aspects of the Patcong Creek Watershed, from its headwaters in Egg Harbor Township down to where it becomes a National Park west of the Garden State Parkway.
His presentation will include land uses in the watershed, water quality, historical points of interest, and the Patcong Creek Osprey Colony.
As administrator of GEHWA, Akers has been an advocate of watershed protection both seaside and inland.
His efforts to preserve the native plants and animals resulted in the protection of alewife and river herring, local species that provide a foundational food source for larger predatory fish.
Akers also regularly works to tag osprey chicks, and record changes in the osprey population and their nesting behavior.
The Seashore Science Center is the PFC's educational outreach facility, providing education on the creek environment and its wildlife.
Patcong Creek Foundation's community nights are free to attend and open to the general public.
Light refreshments from PFC sponsor Chico & Sons will be served.
The events are designed to bring the community together while learning something new about the world.