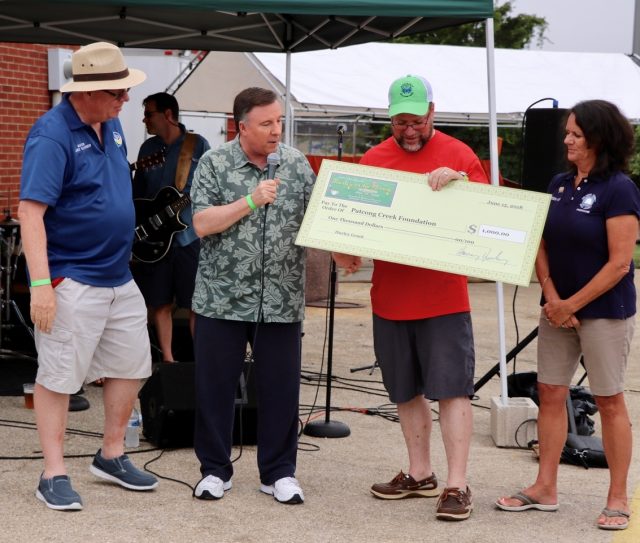 The Patcong Creek Foundation will hold its annual Winter Luncheon & Silent Auction Sat., Jan. 19, at the Seashore Science Center located at 599 Marks Road in Somers Point.
The event, from 1 p.m. to 5 p.m., will bring the community together to enjoy a great meal and bid on unique and useful auction items, said Patcong Creek Foundation Executive Director Lisa Bender.
The Patcong Creek Foundation is recognizing important contributors to its mission by honoring Anna Peranio as Volunteer of the Year, Genevieve Henderson as Creek Steward of the Year, and radio personality Harry Hurley as Patron of the Year. 
"It's only possible to achieve our mission through community support. In 2018 a few individuals stood out," Bender said.    
Peranio, of Mays Landing, is a retired elementary school teacher from the Hamilton Township public school district in Atlantic County.
She serves as a member of the Foundation's Education Committee, which is charged with creating lesson plans for local school districts related to the local watershed and pollution issues. 
"Anna has worked extremely hard to ensure the foundation's educational missions are met," said Patcong Creek Foundation Founder Ron Meischker. "As one of my former teachers, she directly made a positive impact on my life during my childhood."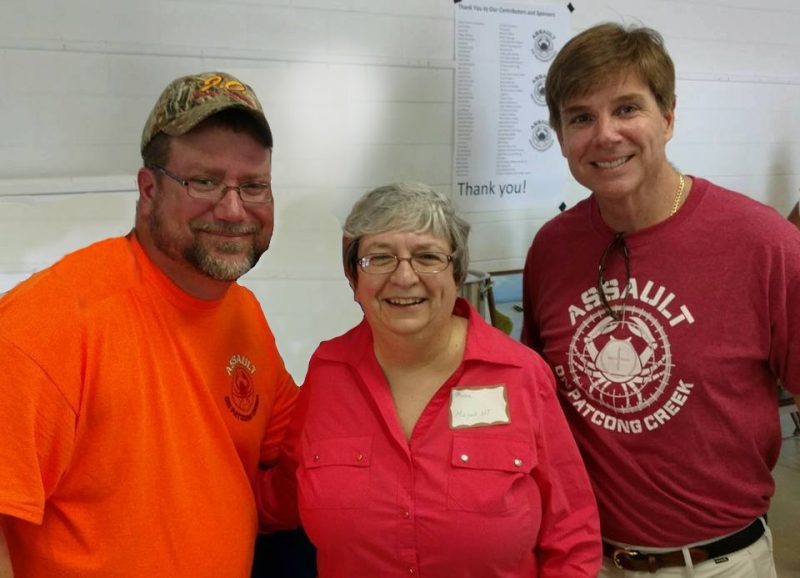 Henderson, of Linwood, loves to kayak on Patcong Creek, but instead of just going out and paddling, she is always on the look-out for litter.
She makes a positive impact on the environment throughout the year by removing debris from the Patcong Creek that would be harmful to wildlife and detrimental to the creek as a habitat, Bender said. 
"When we discussed who would be the Foundation's 2018 Creek Steward of the Year, it didn't take long to identify Gen as the ideal recipient," Bender said. "She really cares about Patcong Creek and the environment, and proves it one plastic bottle and bag at a time." 
Hurley was selected as Patron of the Year.
Hurley, the host of "The Hurley in the Morning" talk radio show on Townsquare Media, has been a generous supporter of the Patcong Creek Foundation and often welcomes the foundation onto his show to discuss their mission and promote events, Bender said.
"Harry has been very generous to us this year in both air time and financially through donations from the Harry Hurley Foundation," Meischker said. "He has gifted the foundation multiple grants that go to our education programs, in addition to donating foursomes for his very popular Hurley in the Morning golf tournament that always raise a lot of money at our auctions."
The luncheon has traditionally been held at Gregory's Restaurant and Bar. Due to the turnout in 2018, the event has outgrown the space, Bender said. However, Gregory's & Elite Fleet Catering will still be providing the food.
Tickets are $30 through Dec. 24. The cost increases to $40 after that date. Children under 12 are $15.
The menu includes Caesar salad with homemade croutons, crab cakes, roast beef, rolls and penne pasta with broccoli rabe and olive oil topped with fresh shaved parmesan.
All proceeds from the fundraiser go into education programming for area schools as well as outreach and clean-up events sponsored by the Patcong Creek Foundation.
The Patcong Creek Foundation is a recognized 501c3 charitable organization.
For tickets to the event visit www.patcongcreekfoundation.org/events.html. 
For those who can't attend, you can still support the cause. Patcong Creek Foundation is running a capital campaign that began on #GivingTuesday and runs until the winter luncheon. To learn more or to make a donation, visit www.PatcongCreekFoundation.org/givingtuesday.html