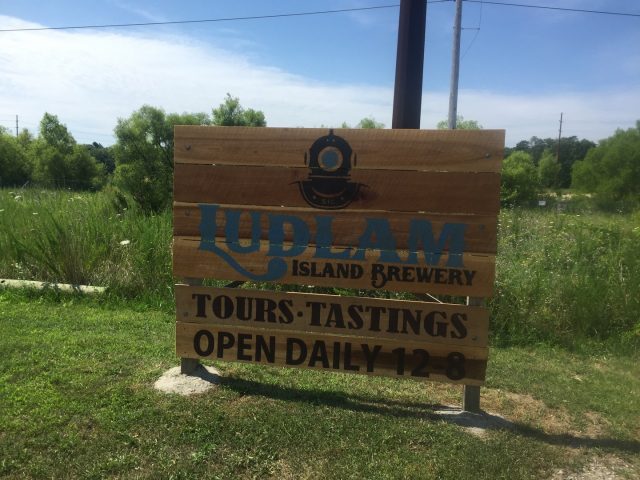 When Joe Laluk asked owner Bill Topley if Ludlam Island Brewery could join brewers across the country in producing a beer that would support the victims of the most devastating wildfire in California history, Topley told his head brewer to start brewing immediately.
"We're excited to do it," said Topley, owner of the small craft brewery on Stoney Court in the Ocean View section of Dennis Township. "Sierra Nevada put out a national call to brew and we wanted to be a part of it."
Ludlam Island is more than a part of the fund-raising movement. It is the first, and so far only, craft brewery in the southernmost section of New Jersey – Atlantic, Cape May and Cumberland counties – to commit to brewing Resilience Butte County Proud IPA and donating 100 percent of the proceeds to those affected by the Camp Fire wildfires in California, the company said in a press release.
Although Sierra Nevada Brewing Company, headquartered in Chico, Calif., to the west of the fire, was spared, many of its employees live in neighborhoods that were destroyed by the wildfire. At least 88 people were killed, hundreds are still missing and nearly 10,000 homes in the town of 27,000 were leveled by the Camp Fire, which broke out near Paradise, Calif., on Nov. 8.
Ludlam Island is one of 11 New Jersey breweries and 1,200 nationwide to respond to Sierra Nevada's challenge to produce Resilience IPA using a recipe provided by the large craft brewery. Malt and hop suppliers also are partnering with Sierra Nevada by donating raw materials to make the beer.
As a resident of Wildwood, who works seasonally in Sea Isle City, Topley is no stranger to natural disasters such as floods. The chance to contribute to a cause that will benefit victims of the Camp Fire natural disaster appealed to him and his staff.
Appropriately, Ludlam Island started brewing five barrels of Resilience on Giving Tuesday. Topley expects to begin selling Ludlam's version of Resilience by Christmas, and to donate about $7,000 to the fund-raiser through sales of the West Coast IPA.
Follow Ludlam Island on social media to track its release date for Resilience. For more information on Ludlam Island Brewery, visit www.ludlamisland.com. For more information on Camp Fire benefits, visit the Sierra Nevada Camp Fire Relief Fund at https://www.goldenvalley.bank/Community-Foundation.aspx and Resilience Butte County Proud IPA at https://www.sierranevada.com/resilience-butte-county-proud-ipa.