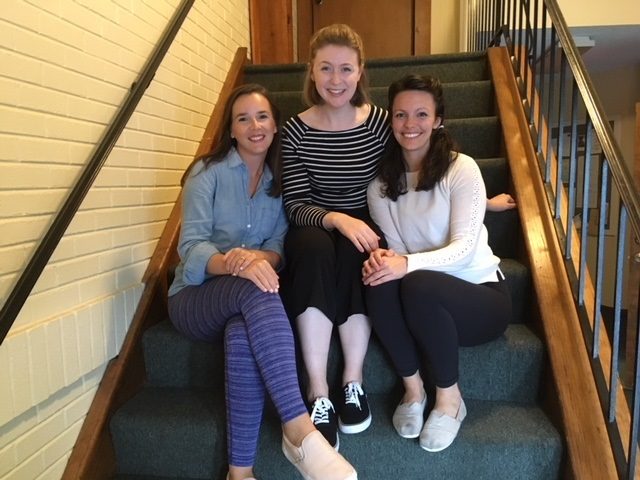 When the cast of the Shaken Not Stirred Players' production of "Little Women" takes the stage at the Gateway Playhouse, the history and affection they share with each other will bring even more emotion to an already powerful story.
The talented cast performs the musical adaptation of Louisa May Alcott's classic novel from Friday, Sept. 21, through Sunday, Sept. 23, and from Friday, Sept. 28, through Sunday, Sept. 30. Show times are 7:30 p.m. on Friday and Saturday and 2 p.m. on Sunday. Tickets are $29 or $39 each, depending on the seat selected.
"During that first week of rehearsals, I was emotional several times during scenes and even while singing. I just could not believe that I had the chance to bring this story to life alongside two of my college best friends," explained Erin Long, who plays the role of Jo March.
Long's roommates at Shenandoah Conservatory, Catharine Murray and Chelsey Jean, portray Meg and Beth March, respectively.
"We have not performed together in over five years, and this seems like the most perfect reunion," Long said.
Based on the 1869 semi-autobiographical novel by Louisa May Alcott, "Little Women" follows the lives of the March sisters in Civil War America.
College memories are not the only ties binding members of the cast. Middle Township High School music teacher Deborah Jenkins, who plays the role of the beloved Marmee March, taught both Katie Risko, who plays Amy March, and Chelsey Jean.
"In high school, I played Jo in our production of Little Women, with Debby Jenkins as director," Risko said. "Debby has been like a mother to me since I graduated high school, so having her actually play Marmee this time around has been so special, and it just feels right."
Risko, who attended Marymount Manhattan College, brought fellow Marymount alumni Matthew Mucha (Professor Bhaer), Mitchell Matyas (Laurie Laurence), and Lucien Coppola (Mr. John Brooke) to the Gateway production.
Jenkins' longtime friends, Greg Dragon and Karen Sutherland, who have joined her in numerous Shaken Not Stirred Players productions, many of them along with Chelsey Jean, will serve in the roles of Mr. Laurence and Aunt March, respectively.
According to the cast, the close friendships are creating an intimacy that brings about truly moving performances.
"Our first rehearsal at the Gateway was surreal, watching Erin and Catharine onstage with Debby directing," Chelsey Jean said. "These people are truly some of the greatest talents and hearts I have ever known. My worlds are colliding in this production, and it just makes my heart soar."
Tickets for "Little Women" can be purchased at the Gateway Playhouse website, www.gatewaybythebay.org in person at the Gateway Playhouse, 738 Bay Avenue in Somers Point, or by phone at (609) 653-0553. The Gateway Playhouse Box Office hours are 11 a.m. to 3 p.m., Wednesday through Friday.