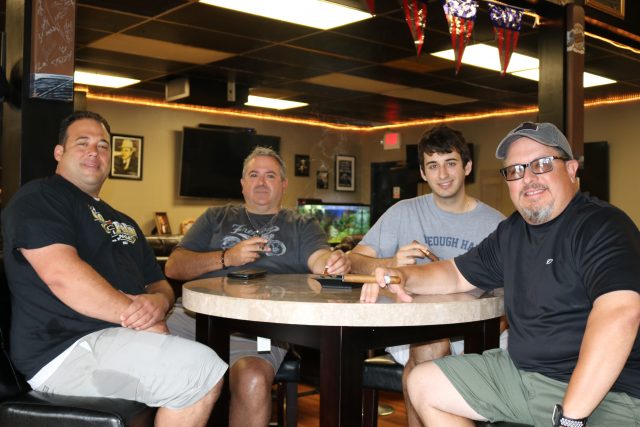 By Maddy Vitale
Mike Genova puffed away on a cigar, seated in a plush leather recliner. He wasn't home, but he just as well could have been. To say he was comfortable might be an understatement.
Genova was a customer at Good Fellas Cigar & Lounge in Somers Point, co-owned by friends Greg Naeder and John Gentile.
"It's like being in my own living room. But I'm allowed to smoke," Genova, 51, of Egg Harbor Township, said. "We really don't have a cigar lounge like this anywhere else."
Genova, a systems engineer, said from the first time he walked into the lounge, he felt at home.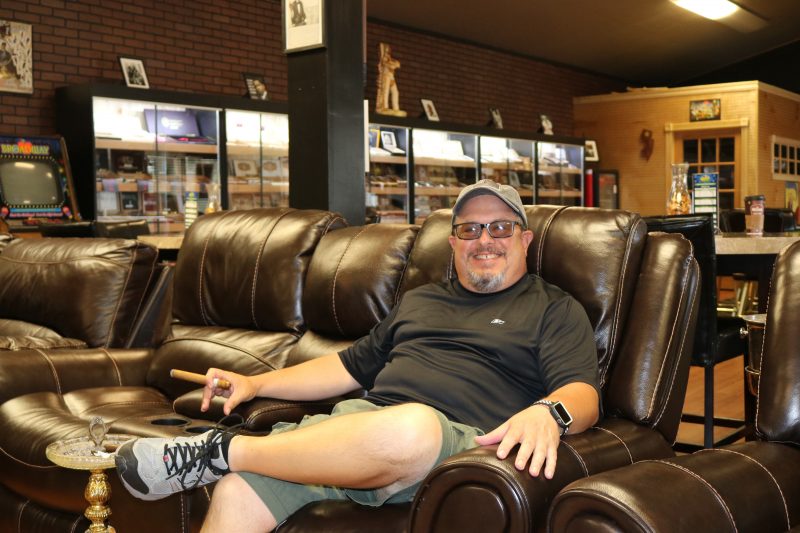 "I met Johnny and we hit it off. It really is one big happy family. Both he and Greg are great guys," Genova said of the cigar lounge owners. "They have really good personalities. They are like the odd couple. Johnny is a comedian and Greg is more serious. They're a good match."
The lounge has a lot to offer. It has a private club feel, minus an official membership.
The setting is dark and spacious. There is a large, old-style felt top card table and the décor is a rich, deep wood.
Half a wall is dedicated to a glass case filled with premium brand cigars, the owners said.
Posters from gangster movies, pictures of old crooners, and three large screen TVs complete the setting in a lounge that seats about 40 people.
Background music, including ballads sung by Dean Martin and Jerry Valle, round out the relaxed atmosphere.
But cigars, TV and music aren't all that Good Fellas has to offer.
Patrons can also buy coffee. There are soda and snack machines and once a month the lounge hosts events with pizza and hotdogs topping the menu.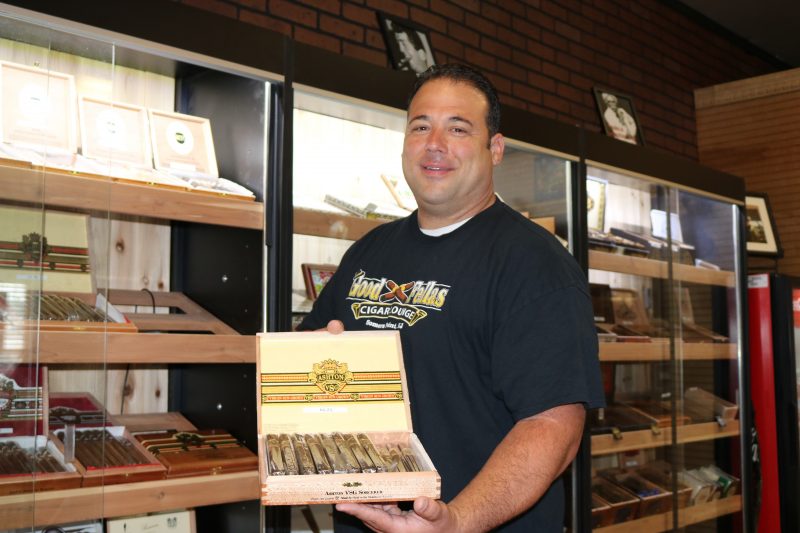 And for cigar lovers who get tired of being called "stinky" when smoking, Genova said the ventilation system is excellent at Good Fellas.
"You're still going to smell like cigars, but it won't be like the old days when people would leave a bar smelling like they smoked 20 packs of cigarettes," Genova said with a laugh.
With a growing customer base, Good Fellas is attracting patrons from as far away as Philadelphia and the Wildwoods.
John Collins Jr. and his son, John Collins III, both of Avalon, said the cigar bar is worth the trip.
"I come here all of the time. There isn't a place like this closer," Collins Jr. said. "It is a nice place to chill out and relax."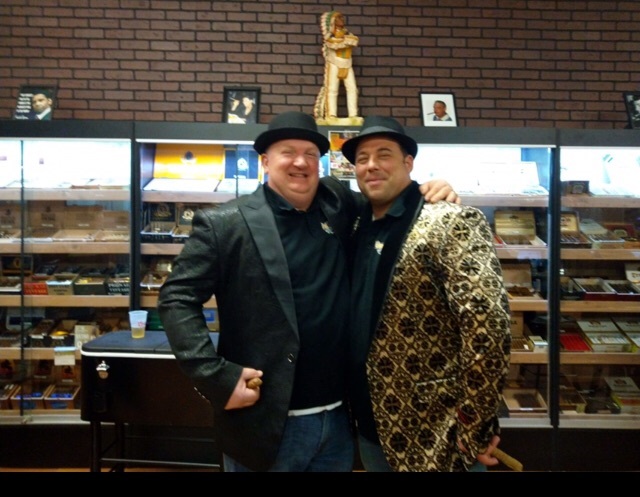 Naeder and Gentile opened Good Fellas five months ago. They are very pleased with the positive response to the lounge.
"We're new, but this past month more causeway people are stopping in town for Wawa gas and liquor and see our feather flags, the air puppet and golf cart, which catches their eye," Naeder explained. "Guys walk in like, 'Wow. This place is awesome. What a good idea, just what this area needs.'"
The business began as a great idea and a dream.
Naeder, 49, a married father of six and a retired detective with the New York Police Department, bought a summer home in Somers Point three years ago.
That is when he met Gentile, 45, a married father of three who owns a heating and cooling business. The two became friends.
"The two of us used to smoke cigars together at the beach and by the pool, but one rainy night we sat in the garage, both in lawn chairs," Naeder recalled. "As the rain was pouring down and the overhead door was open, John said to me, 'You know, it has always been a dream of mine to open a cigar lounge.'"
As any good detective would do, Naeder did some research with Gentile, who also lives in Somers Point.
Since the area didn't have a cigar lounge, the friends decided to open one.
"The atmosphere we wanted to create replicates a movie set, where the wise guys had their meetings inside a social club. You know, where the 'good fellas' hang out," Naeder said.
For Gentile, owning the lounge still seems like a dream.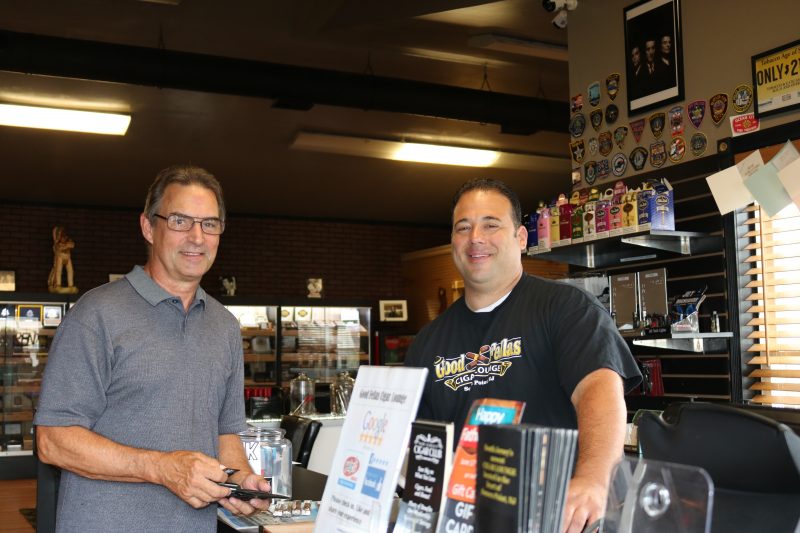 "We worked for three months straight painting and fixing up the place to look like this," Gentile said. "A lot of hard work went into Good Fellas."
And both he and Naeder are pretty certain their hard work is paying off.
"I think people want to come in and check us out," Gentile said. "There really isn't another place like this around."
Good Fellas Cigar & Lounge is located at 112 Woodland Ave. in Somers Point and is open daily from 10 a.m. to 10 p.m. For more information call (609) 365-8051.