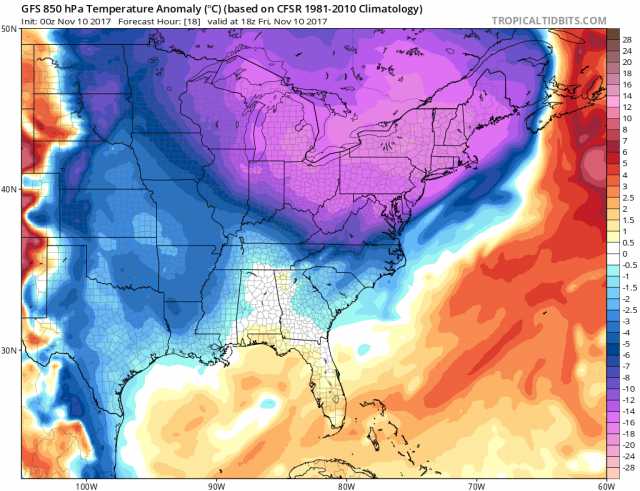 Bundle up! An early Canadian blast of cold air has settled in and temperatures are expected to drop below freezing for the first time this season. Highs will only reach the low 40s on Friday but cold northwesterly winds gusting to 30mph at times will make it feel like in the low 30s during the day.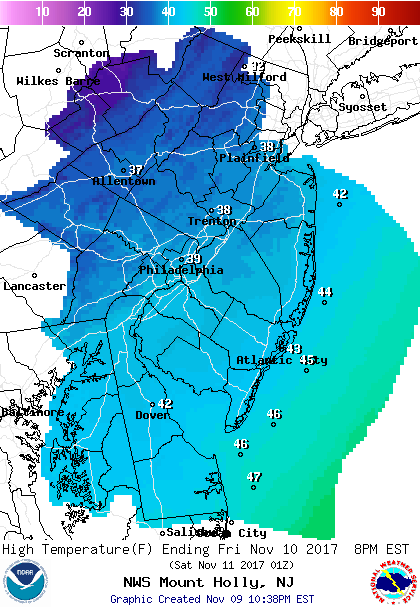 Forecast High Friday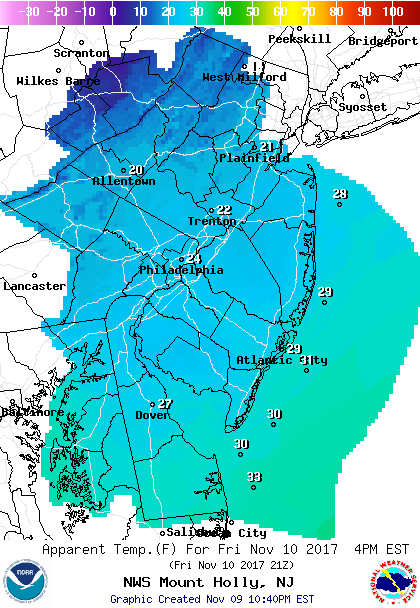 Real Feel Temperatures Friday Afternoon
Winds will still be brisk into the nighttime hours as temperatures drop into the 20s and wind chills in the teens. A hard freeze is expected Friday night so protect any tender plants you may have outside.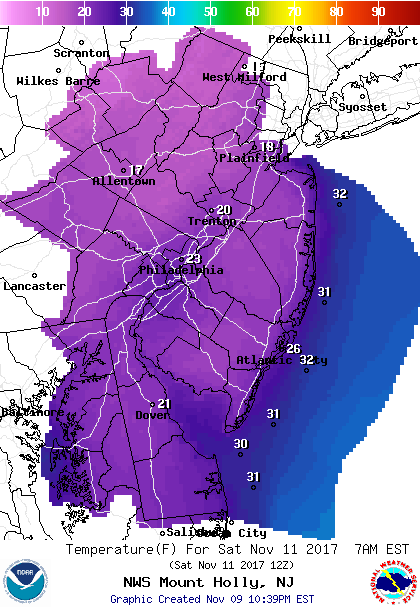 A very cold start to your Saturday despite the sunshine as temperatures will start in the low 20s. Winds will be much lighter on Saturday, so even though highs will only reach the low 40s, it will not feel as cold.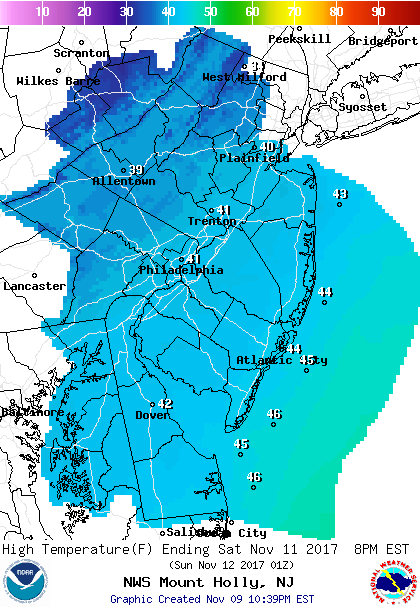 Saturday Forecast Highs
The second half of the weekend, temperatures will rebound back into the 50s with a mix of sun and clouds. The next chance of rain will arrive by Monday.