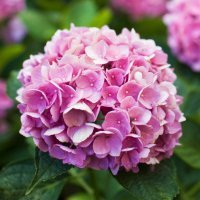 Deldeo, Barbara Ann 77 of Ocean City, NJ passed away on October 5, 2017, at her home.
Born in and formerly of Wilmington, DE, she had resided in Ocean City, NJ for the last twenty years.  She was an active participant of the St. Augustine pray group and a devoted member of the St. Augustine's RC Church of St. Damien Parish.  Barbara was a beautiful woman, a woman of great faith, who always displayed grace, compassion, and love for those who knew her.  Proceeded by her beloved son Thomas, (4-18-1994) and survived by her brother Tom Bibs, and her loving husband, Salvatore.  The couple just recently celebrated their 57th wedding anniversary this past July.
A Memorial Mass will be offered Saturday, November 11th at 11 o'clock from St. Augustine's RC Church of St. Damien Parish, 13th Street at Wesley Avenue, Ocean City where friends may call from ten o'clock until the time of mass.
Memorial contributions in her memory may be made to Holy Redeemer Hospice, 1801 North US Highway 9, Swainton, NJ 08210.
For condolences to the family, visit www.godfreyfuneralhome.com.