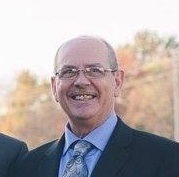 Joseph E. Wilson, 60, of Marmora passed away Friday, October 6, 2017 at Shore Medical Center of Somers Point, NJ.
Mr. Wilson was born in Somers Point, NJ he has been an area resident his entire life.
Joe was an avid fisherman.
He had been a Master Electrician working in the area for many years before beginning work at Woodbine Development Center, Woodbine, NJ as a Senior Food Service Handler.
He is survived by his wife: Linda (Frew) Wilson three sons: Joe Wilson, Mark Wilson and Dan Wilson all of Marmora, his mother Mabel (nee Young) Pimpinelli, sister: Michele (Don) Chishko and two brothers: Homer Wilson of Somers Point, NJ and Bob (Donna) Bunting of Mays Landing, NJ,  brother in law: Bill Frew of Seaville, NJ.
A Service of Memory and Love will be offered Friday, October 20, 2017 at 11 o'clock from St. Peter's United Methodist Church, 8th Street at Central Avenue, Ocean City, NJ where friends may call from 10 o'clock until time of service.
Burial will be private.
Predeceased by his father: Donald Wilson, and brother: Jay Wilson.
Memorial contributions may be made to American Lung Association at Lung.org or flowers.
www.godfreyfuneralhome.com.