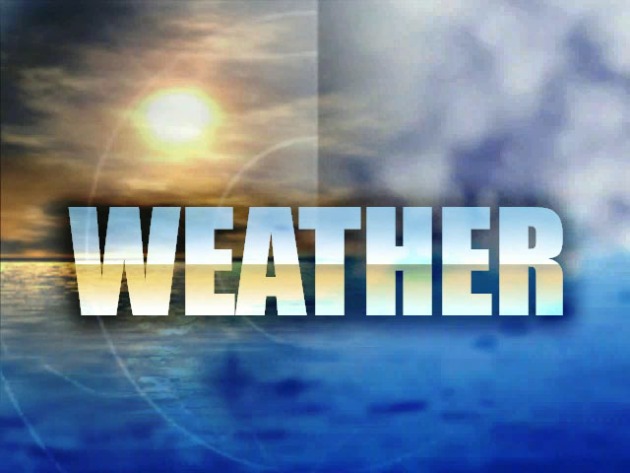 Wednesday marks the first official day of summer (arriving at 12:24pm). Although it has felt like it for the last couple of weeks. Summer solstice occurs when the sun is directly over the Tropic Of Cancer which is 23.5 degrees north of the equator. This is when we receive the most daylight, just under 15 hours. Sunset will be around 8:28pm for the remainder of June (peaking at 8:29:01 next Tuesday), then begin setting earlier each day after that.
This is also the reason the people run the risk for sunburn due to the high UV levels. Wednesday's UV index forecast is expected to be very high due to plenty of sunshine. So use that sunblock!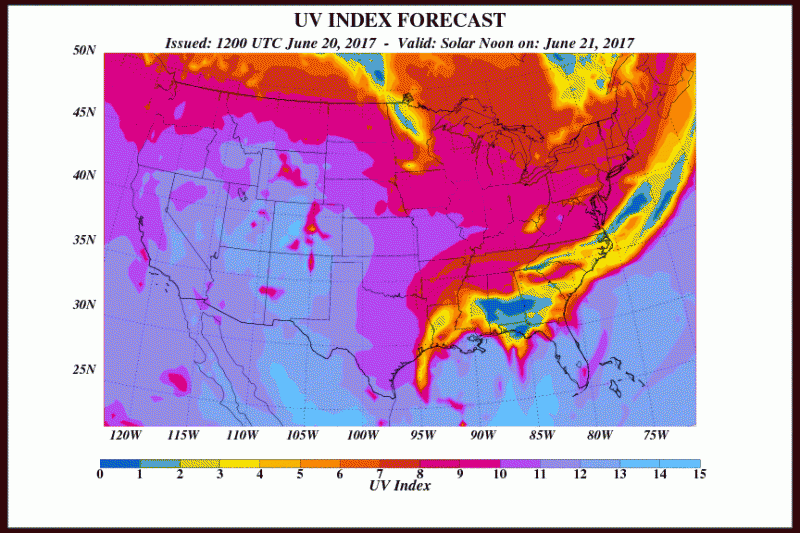 High pressure will build in for the remainder of the week keeping us mostly dry. Temperatures on Wednesday will be around 80. If you are heading to the beach, remember rip current risk is still running on the high side so swim in guarded areas.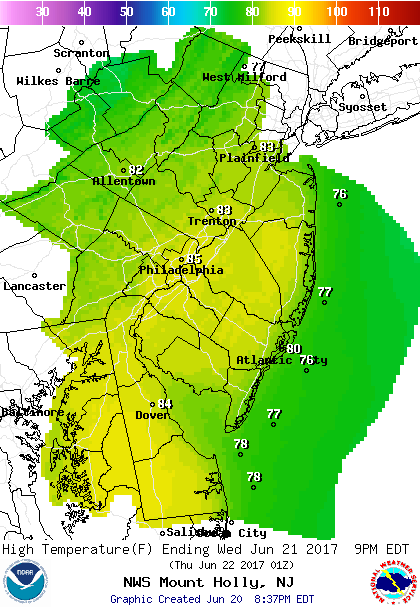 Forecast Highs Wednesday.
We do run the risk of a shower Wednesday evening as a weak disturbance moves through.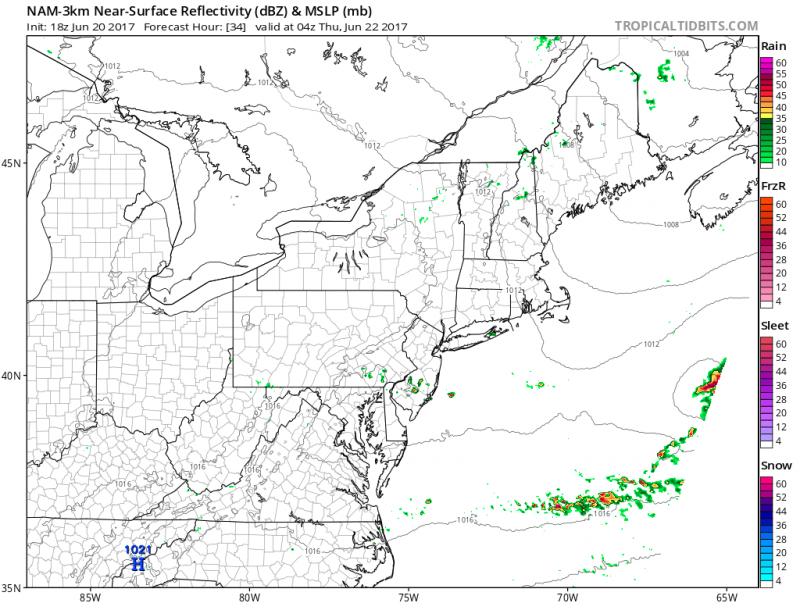 Computer models show a few spotty showers or t'storm late afternoon/evening Wednesday. (Courtesy:tropicaltidbits.com)
Weather will repeat itself for Thursday as we will be under the influence of the high pressure system. Mostly sunny skies with high temperatures in the low 80s. Ideal weather for late June.
Minor coastal flooding is possible as we reach astronomical high tides due to the full moon on Friday. Tides could run close to or just above flood stage during Thursday and Friday high tides.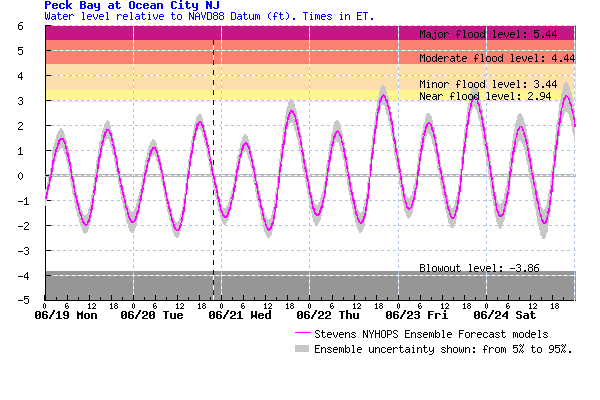 A couple of fronts will approach as we move towards the weekend. This will give a some clouds cover from time to time along with a threat of a shower or t'storm.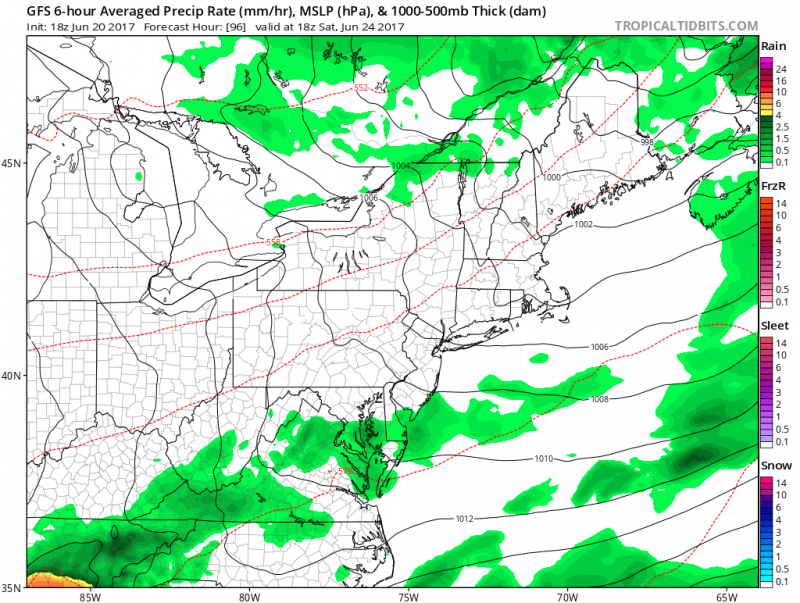 Computer models show the threat of a shower on Friday. (Courtesy:tropicaltidbits.com)