By Donald Wittkowski
Robert Biferie had no idea exactly how much wood was stacked up at Somers Point Lumber & Building Supply on a recent day.
From the looks of it, let's just say that it was a lot.
Wood boards of all sizes were piled high in front of the store, on the sides, out back and inside the building, too.
There was seemingly enough lumber to build an entire town. In a way, that's what the 58-year-old Biferie and his business partner, Sam Phillips, 62, have done during the 33 years they have owned Somers Point Lumber.
Wood from their store has been used to build a town's worth of homes at the Jersey Shore, including Ocean City, Margate, Longport, Ventnor and Brigantine.
"We primarily do custom, single-family homes," Biferie explained. "That's our forte, along with home additions and remodeling jobs."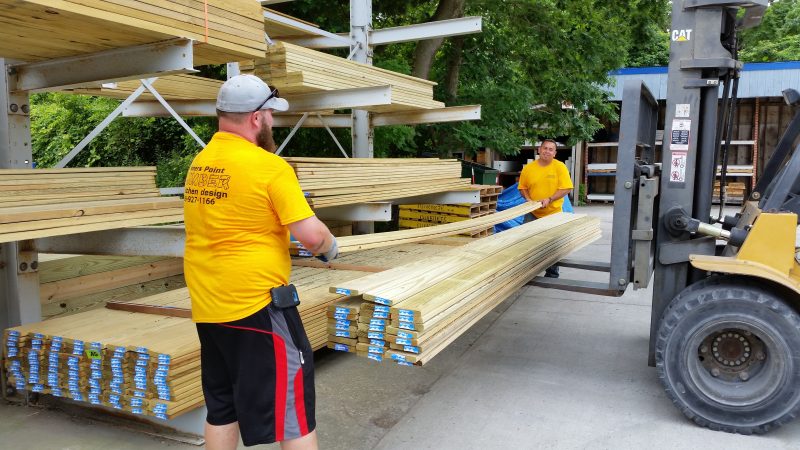 Although Biferie couldn't say how much lumber he had on hand the other day, he had no trouble naming the types of wood he sells.
He mentioned fir, pine, spruce, cedar, oak and mahogany. The most expensive wood, mahogany, prized for its beauty and durability, is often used in the construction of luxury, seashore homes, Biferie noted.
Some of the wood at Somers Point Lumber comes from the timber-rich Pacific Northwest, including Oregon, Idaho and British Columbia. California and Montana are other spots that supply the store with lumber. In the East, it gets wood from Maine, Biferie said.
When Biferie and Phillips opened their business in 1984, it was strictly a lumber yard. But they expanded over the years, adding a home design section focusing on kitchens, a full line of hardware and also millwork, windows, doors and molding.
"Now, we've made it pretty much a full-stop shop," Biferie said.
Decorating the walls of the store's small office are faded color photos showing what the property at 2 Chestnut St. originally looked like in the 1980s. Somers Point Lumber occupied what had been a modest building once used to store cars. As the business grew over the years, two more buildings were added, Biferie said.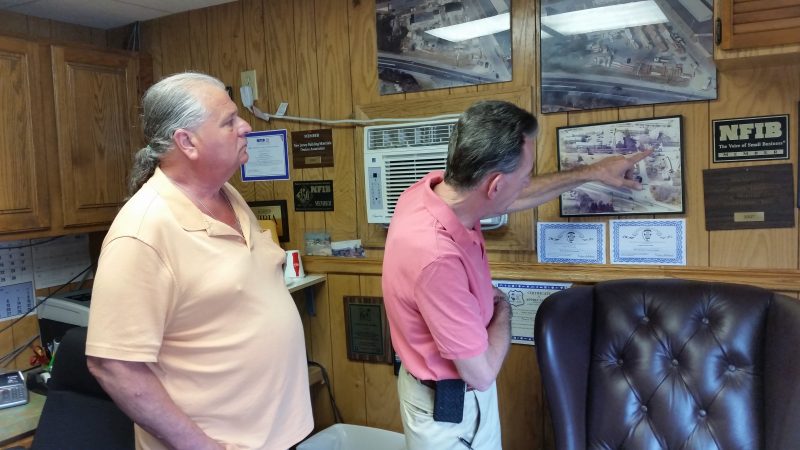 Biferie and Phillips seemed to anticipate the coming of the home-improvement craze that exploded nationally in the 1980s and '90s with the likes of big-box retailers such as Home Depot and Lowe's. By adding more services, they positioned themselves as a store for both do-it-yourselfers and professional contractors.
"We do compete. No doubt about it – and then some," Phillips said of how Somers Point Lumber has gone head-to-head against the home-improvement giants.
Its competitive pricing, quality products and individualized customer service all help to give Somers Point Lumber an edge over the big-box retailers, Phillips and Biferie stressed.
"Quite often, our customers will tell us how much is in those big stores. But they don't have what they need, so they come here," Biferie said. "Here, it's going to be better quality, it's going to be convenient and everything will be handled by professionals."
As business partners, Biferie and Phillips have professional backgrounds that have complemented each other over the years.
Biferie had experience building homes and also worked at a lumber yard before starting his own business. Phillips formerly worked as a civil engineer for Atlantic County, giving him the expertise in blueprints and designs he now uses to help customers with their home-improvement projects.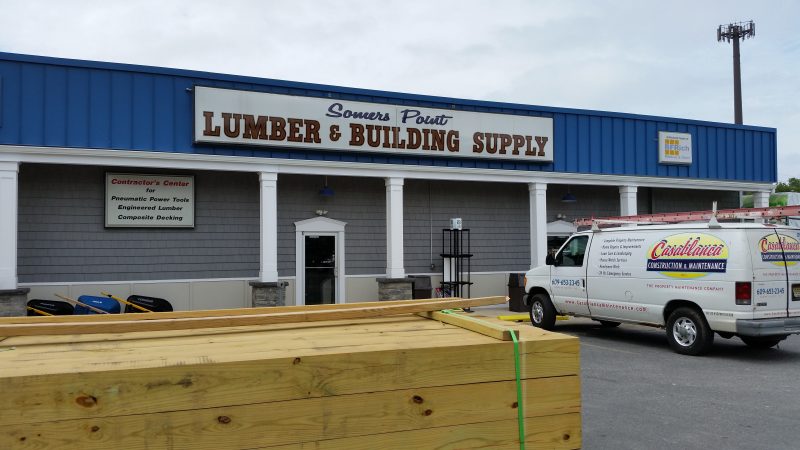 Then only in their 20s, Biferie and Phillips began discussing going into business together in the 1980s.
"I asked him if he wanted to be my partner," Biferie recalled.
With a laugh, Phillips said it was so long ago that he had trouble remembering the details of the start of their partnership.
But from that time on, they moved into what had been an empty block building, once used to store cars, and transformed it into a lumber yard and home design store that has thrived for more than 30 years.