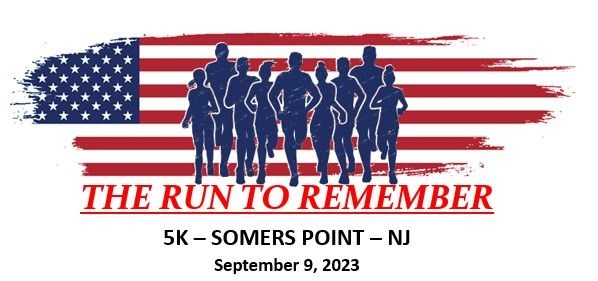 A 5K race through the Country Club neighborhood of Somers Point at 9 a.m. on Saturday, Sept. 9, will be in honor of all the first responders who were lost in the Sept. 11, 2001, terrorist attacks.
The Run to Remember is being presented by Shore True Value Hardware with the Somers Point Historical Society in conjunction with The Somers Point Good Old Days Festival organizing committee, according to a news release.
The race is for all levels of ability and ages. Participants are encouraged to carry or wear items that salute first responders and members of the military.
All race proceeds will support the Somers Point Historical Society, which will provide scholarships and other educational opportunities for local students.