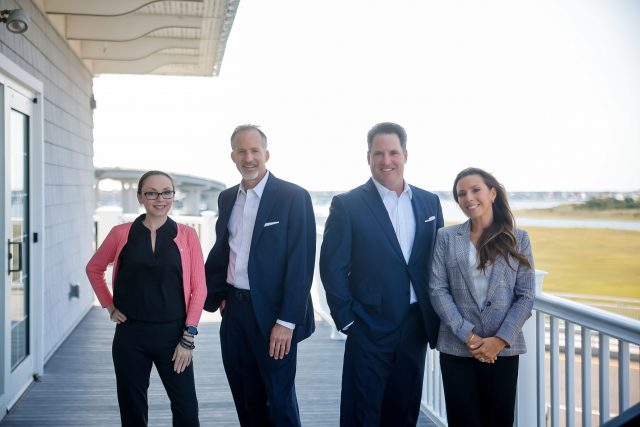 By MADDY VITALE
When it comes to Social Security benefits for retirement, there are many options and often there are many questions.
Ocean City Financial Group (OCFG) is hosting a free seminar "Understanding Social Security Benefits" with guest speaker, Michael Bitton, a certified financial planner professional, who specializes in retirement strategies at Pacific Life Insurance Company.
The event is Thursday, March 30th at 6 p.m. at the Ocean City Free Public Library, 1735 Simpson Ave., in the Chris Maloney Lecture Hall.  The seminar is especially vital for anyone age 60 or above, who hasn't filed for Social Security yet.
"Many people have questions regarding which Social Security option is best for their circumstances," said Mark Reimet, a certified financial planner professional, who opened the OCFG office in 1997 after working in Philadelphia and New York City for several years.  "I often receive calls about the topic, and an individual's personal financial status does not matter. Everyone wants to make the 'right' decision."
There will be a Q&A session included at the end of the seminar for answering general questions about Social Security benefits and retirement.
Reimet and his business partners, Jodie Booth – operations manager and Chris Kent – wealth operations manager, spoke about the seminar from their new Ocean City office at 700 West Avenue.
Among the key factors determining how much money someone could expect when he or she retires is their filing age, their highest years of earnings, and past and present marital status. However, to qualify for benefits, a person must first log 40 quarters of earnings.
"Making the right decision is essential because there's not much flexibility after you file.  A person can change their decision only once during the following 12 months. After that, the decision is final," Reimet stated.
Booth added that it is a topic that has affected a lot of their clients at OCFG.
"The seminar is really about getting people more information as they prepare for retirement," she said.
Kent said, "This is potentially a million-dollar decision because many will receive over a million dollars in Social Security benefits over their retirement years."
For example, a married couple who receives $70,000 per year in Social Security benefits over 15 years will receive $1,050,000 in benefits, not including cost of living adjustments, he said.
"While there are other Social Security benefits, including disability, supplemental and survivors benefits, Ocean City Financial Group will focus this discussion on retirement benefits because quite often, while assisting clients on how to handle their finances, retirement is top priority," Reimet said.
He continued, "We are focusing on Social Security because it is a topic that most everyone has to address," Reimet stated. "And there are many variables to consider before making the decision to file."
Ocean City Financial Group is located at 700 West Avenue Suite 200 in Ocean City. For more information, visit www.oceancityfinancialgroup.com or call the Ocean City office and speak with Kristina Krautblatt, head of client relations, at 609-814-1100.