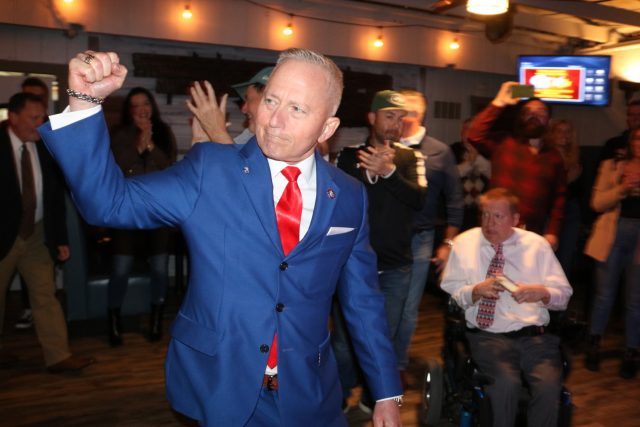 U.S. Congressman Jeff Van Drew has been selected to serve the 118th Congress on the House Judiciary Committee. He was reappointed to the House Transportation and Infrastructure Committee.
"I am grateful and honored for the opportunity to serve on the Judiciary Committee, and to be reappointed to the Transportation and Infrastructure Committee, where I will continue advocating for South Jersey," Van Drew said in a news release.
He indicated he will fight against governmental overreach, work to secure the border and fix the broken immigration system, as well as investigate actions and decisions made by the federal government.
"I look forward to serving alongside Chairman Jim Jordan to fight for the American people," he said.
Jordan said he was thrilled to welcome Van Drew to the Judiciary Committee.
"Together, we will conduct rigorous oversight of the Justice Department, pass legislation to secure the border, and rein in Big Tech's censorship of conservatives. Rep. Van Drew will play a critical role in holding the federal government accountable and getting results for the American people," Jordan said.
Van Drew said that over the last two years, the Transportation and Infrastructure Committee has delivered results for South Jerseyans.
"I am excited to be given the opportunity to continue the great work of this committee," he said. "This Congress, I will prioritize reforming the Federal Aviation Administration (FAA) and investigating the true environmental, economic, and maritime safety costs of the massive industrial offshore wind projects."
Transportation and Infrastructure Committee Chairman Sam Graves also welcomed Van Drew to the committee.
"I am confident he will be a valuable member of our committee as we work to develop solutions to improve our infrastructure, strengthen transportation programs, and help alleviate ongoing energy and supply chain problems on behalf of the American people," Graves said.