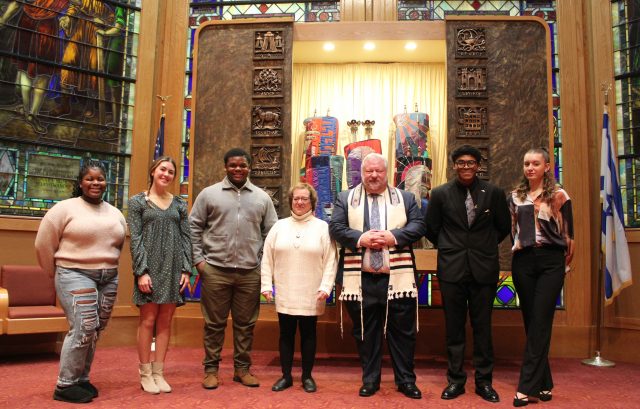 The community gathered at Beth Israel on Jan. 13 to honor the legacy of Rev. Dr. Martin Luther King Jr. with a special service, award presentation and reception.
Rabbi Michael L. Feshbach led a Shabbat service that interspersed traditional Jewish liturgy with readings about civil rights, including Dr. King's iconic "I Have a Dream" speech.
The keynote address was given by Kaleem Shabazz, Atlantic City Councilman, Faith Leader and President, Atlantic City NAACP.
Beth Israel honored five area high school students with the first ever Spirit of Dr. Martin Luther King, Jr. awards: Nasim Adderly, Atlantic City High School; Fatumata Kamara, Atlantic County Institute of Technology; Hannah Jakos, Egg Harbor Twp. High School; Anna Vicente, Mainland Regional High School; and Christopher Wright, Pleasantville High School.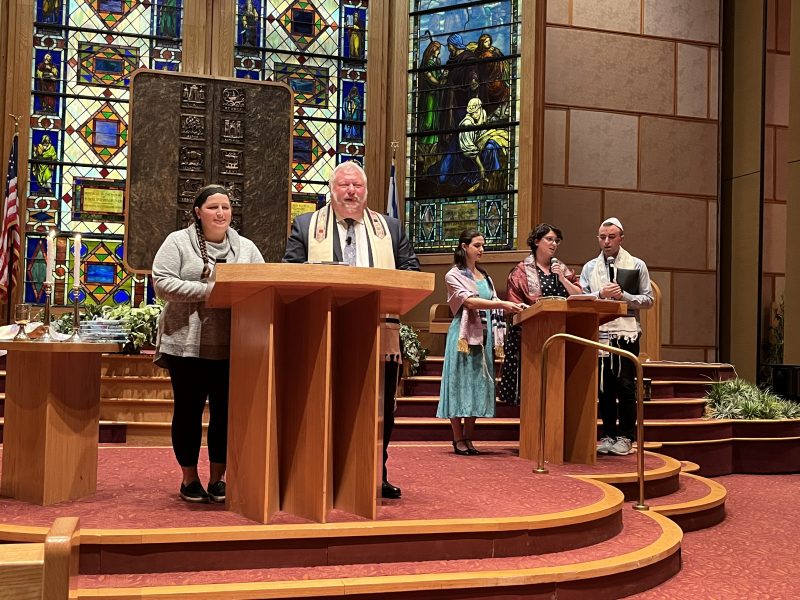 Students were selected by their schools based on essays answering the question, "How would you change America?" Students read their essays, receiving a standing ovation for their inspiring messages. Each student received a $180 scholarship as well as a copy of the book, "Shared Dreams: Martin Luther King, Jr. and the Jewish Community" by Marc Schneier.
The largest Reform congregation on the Mainland in South Jersey, Beth Israel is a warm and welcoming home to generations of families who play a vital and integral part in synagogue life.
A full-service congregation, Beth Israel welcomes diversity, interfaith families, LGBTQ Jews and partners, Jews of color, and all types of modern Jewish families, wherever they may be found on their personal Jewish journey.
For more information on our educational programs, contact us at (609) 641-3600 or email us at bethisrael@cbinorthfield.org. Learn more at Beth Israel at https://bethisraelnorthfield.org.