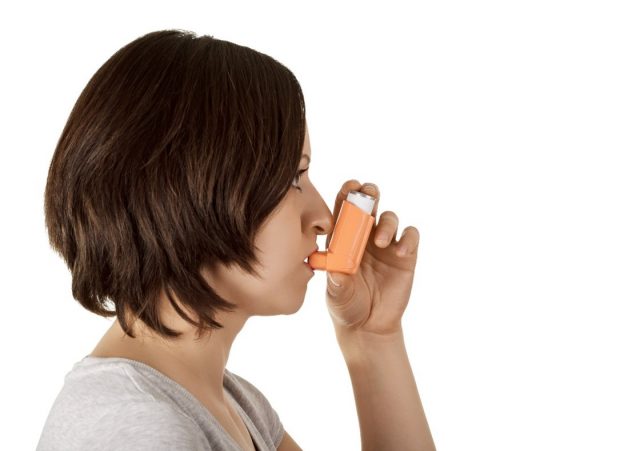 Dr. Monica Kraft, formerly of Duke University, is the Murray M. Rosenberg Professor of Medicine and System Chair of the Samuel Bronfman Department of Medicine at the Icahn School of Medicine at Mount Sinai and the Mount Sinai Health System. As a physician-scientist specializing in clinical research of airway diseases, Dr. Kraft has been published extensively for her research of adult asthma and COPD. Her research includes mechanisms of immune dysfunction, inflammation and infection in asthma, and precision medicine approaches for asthma treatments and therapies through clinical trials. In the following article, Dr. Monica Kraft discusses how various research is helping treat, prevent and eradicate asthma conditions altogether.
Asthma is one of the most common and devastating conditions in the United States — and the world.
It's unrelenting and long-lasting. It impacts children and adults, those who are otherwise completely healthy, and those suffering from other medical conditions.
About 25 million in the United States have some form of asthma explains Dr. Monica Kraft, formerly of Duke University. Every day, 11 people die from the condition. Around 330 million people worldwide are affected by asthma.
But there is more than just hope to hold onto. Every day, asthma research breakthroughs are being made. The tide, it seems, is turning.
Commitment and Settlement
Much of what we know today about asthma is thanks to over 20 years of work at the National Institutes of Health's National Heart, Lung, and Blood Institute (NHLBI) and the National Institute of Allergy and Infectious Diseases (NIAID). There, researchers have steadfastly explored the causes and numerous impacts of asthma that have led to a vast improvement in treatments explains Dr. Monica Kraft, formerly of Duke University.
The NHLBI and NIAID supported research that has pinpointed cases of asthma ranging from pneumonia to obesity. Researchers have identified gene variations that indicate the chances of developing severe asthma.
The research keeps coming from the NHLBI. Among current research projects, a study funded by the NHLBI is exploring how certain medicines and antibiotics may reduce breathing issues for children and if there's a link between asthma and ventilators.
Dr. Monica Kraft says that clinical trials identifying personalized/precision medicine pathways to treat severe asthma are ongoing in more than 30 hospitals and universities around the United States as part of a multi-center trial called Precision Interventions for Severe Asthma (PreCISE) which is funded by NHLBI.
The NHLBI has its own asthma research lab, the Laboratory of Asthma and Lung Inflammation, where a team of researchers is working on new severe asthma treatments. In the lab, researchers have found a previously unidentified biological pathway that's tied to asthma.
Dr. Monica Kraft, formerly of Duke University, says that the organization is also exploring settlement of disparities and inequities among those with asthma. In the U.S., people of African ancestry are far more likely to develop and die from asthma than Caucasians.
The NHLBI and NIAID collaborate with organizations dedicated to reducing disparities in childhood asthma rates and exploring the genetic factors that may make those of African ancestry more prone to developing asthma and asthma-related illnesses.
But in the hard fight against asthma, both institutes are far from alone.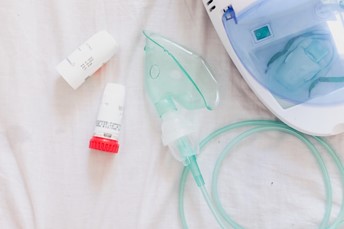 The Good Fight
The American Lung Association is in the thick of the fight against asthma as well, funding individual studies as well as the Airways Clinical Research Centers (ACRC) Network.
Since 2000, the ACRC Network has supported numerous clinical trials with the goal of transforming effective asthma care. There are 37 ACRC trial locations across America, including Mount Sinai System and the center has funded more than research studies on asthma since 1999.
Research is steady at the Arlington, Virginia-based Asthma and Allergy Foundation of America (AAFA). Along with funding studies on asthma, the organization supports immunology and allergy training and promotes patient involvement in study designs.
AAFA research is groundbreaking, explains Dr. Monica Kraft, formerly of Duke University, focusing on everything from the link between global warming and asthma and allergies to identifying areas in the United States where it is most difficult to live with asthma due to significant exposure to allergens and poor air quality.
The Work Continues
Studies are released constantly shedding more light on asthma and what needs to be done to eradicate it for good.
A new study from the Grossman School of Medicine at New York University finds that asthmatic inflammation can be reduced by taking away a gene tied to a certain calcium channel. It could, for the first time, reduce common types of asthma while refraining from impacting defenses against the flu.
At McMaster University in Hamilton, Ontario, a research team has just developed a new tool to screen for asthma risk in children without relying on invasive techniques like blood samples says Dr. Monica Kraft.
The Childhood Asthma Risk Tool, or CHART, determines whether a child is at low, moderate, or high risk of developing asthma in the future. Dr. Monica Kraft says that asthma is the leading cause of hospitalization for children in Canada.
Scientists at Cardiff University recently identified for the very first time what's potentially the root cause of asthma. Cardiff researchers teamed with King's College London and Mayo Clinic scientists to reveal the important role of the calcium-sensing receptor in causing asthma by studying airway tissue from asthmatic humans and non-asthmatic humans and using asthma models in mice.
The study, published in Science Translational Medicine, outlines that a group of drugs called calcilytics can manipulate the calcium-sensing receptor to reverse all symptoms that are associated with asthma, including inflammation and airway narrowing, the major causes of breathing difficulty.
Dr. Monica Kraft says that the discovery has the potential to help scientists focus on the underlying causes of asthma also for the first time.
The field of asthma is moving rapidly with regard to understanding the mechanisms of disease to providing new therapies for patients. The future is bright!