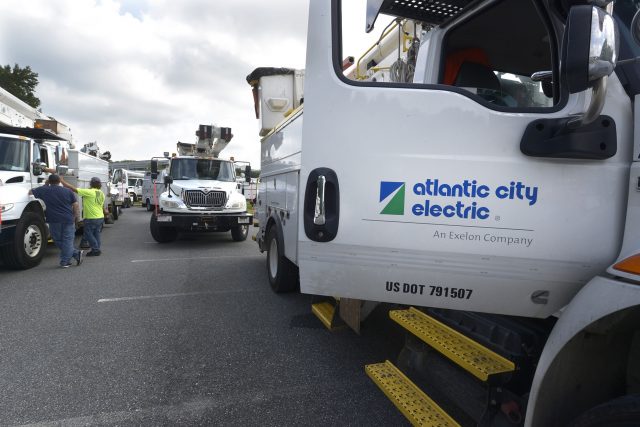 As communities across the Caribbean continue to recover from the impacts of Hurricane Fiona, and Florida prepares for Hurricane Ian during this last week of September, Atlantic City Electric is reminding customers of the importance of being prepared for severe weather and other emergencies.
As part of its preparation efforts, Atlantic City Electric invests millions of dollars each year modernizing the local energy grid and hardening its system against severe weather.
This work includes inspecting existing infrastructure, replacing aging infrastructure, trimming trees that could potentially impact the system, building new underground equipment and installing smart technology that can automatically restore service more quickly or isolate damage.
These efforts have resulted in the most reliable service in the company's history in recent years, Atlantic City Electric said in a news release.
"The impacts of Hurricane Fiona in Puerto Rico and elsewhere are a vivid reminder of the strength of hurricanes and other major storms and the damage they can have on our lives," said Tamla Olivier, senior vice president and Chief Operating Officer of Pepco Holdings, which includes Atlantic City Electric. "During this last week of National Preparedness Month, it is a great reminder for our communities to be ready when storms do come."
To help customers plan and prepare for an emergency, Atlantic City Electric offers the following tips:
Stay connected
Getting up-to-date information has never been easier. To stay in the know about your outage status, estimated restoration times, and more, download the Atlantic City Electric app on iOS or Android devices. To stay even more connected, sign up for text alerts. Text "Add Outage" to 20661 to get started.
Update your info
Visit our website to ensure we have your most current contact information in "My Alerts & Notifications." This is helpful in the event we need to reach you during an emergency.
Assemble an emergency kit
No need to wait for the first sign of trouble. You can act now to prepare for a storm. Pack an emergency prep bag with flashlights, fresh batteries, medication, water, and non-perishable foods to last you at least 72 hours.
Know how to report an outage
Whether it be through our app, website, or through texting, you'll always have a way to report an outage in your area. Click here to learn more.
Electric safety information
Always assume any downed wire is energized and stay away. To report downed wires, please call 800-833-7476.
Visit the Storm Readiness section of our website for more.
As part of the Exelon family of companies, Atlantic City Electric participates in collaborative emergency response training exercises with its sister companies — BGE, ComEd, Delmarva Power, PECO and Pepco — and shares best practices to ensure it can provide seamless support and resources to another Exelon company during a storm or emergency restoration effort.
Atlantic City Electric also works closely with emergency management agency partners year-round to ensure preparedness and coordination when responding to storm and other emergency events.
Launched in 2004, National Preparedness Month is sponsored by the Federal Emergency Management Agency within the Department of Homeland Security. During the month, FEMA and DHS encourage Americans to prepare for emergencies in all facets of their lives.