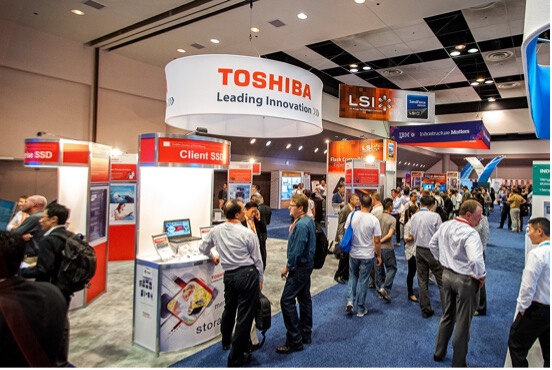 InnoGrit Corporation is a data storage company focused on innovative approaches to artificial intelligence and other big data applications through SSD controller solutions and integrated circuit (IC) systems. A major participant in the yearly Flash Memory Summit, we asked InnoGrit for their thoughts on the upcoming event in 2022.
The 2022 Flash Memory Summit will be held on August 2-4 at the Santa Clara Convention Center. This three-day conference is intended to get together world-class engineers and academics who are doing cutting-edge research on flash memory and connecting them with companies producing products that use these technologies.
What to Expect
During the summit, InnoGrit Corporation says that attendees can enjoy a full program of sessions where they will learn about the latest flash memory technologies and how they might be applied to their specific industry. This includes seminars and panel discussions as well as short tutorial sessions, half-day forums, and a full roster of keynote speakers. These speakers represent the biggest names in the flash memory sector and will be speaking about some of the newest and most exciting innovations in this research area. Highlights include sessions on advances in enterprise flash storage, SSD applications, and the next great breakthroughs in flash memory.
The umbrella of flash memory covers a wide range of topics including NVM programming, 3D NAND flash technology, solid-state drives (SSDs), hybrid storage devices, and FPGAs, according to InnoGrit. The 2022 Flash Memory Summit will allow industry experts to come together and discuss some of these pressing issues as well as some more forward-looking topics such as non-volatile memory express (NVMe) over fabrics and flash-optimized databases.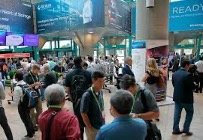 Who Attends?
According to InnoGrit Corporation, any companies that produce electronics like computers, servers, phones, cameras, PDA devices, music players, and videogame consoles can benefit from attending the 2022 Flash Memory Summit. However, the audience will also be filled with attendees specializing in industrial equipment and controls. The technology discussed at the summit has an incredibly wide range of applications across multiple industries, so anybody with an interest in electronics will benefit from attending.
The Flash Memory Summit is a well-established event that has been growing a lot in recent years. It is now the biggest event in the storage industry, attracting the best people in the industry as keynote speakers. It also has the biggest and best exhibitions of any other storage industry event. The flash storage sector is a large and varied industry with a lot of influential people and exciting research. The 2022 Flash Memory Summit is the only event where you will find it all in one place.
The Space is Getting Hot
InnoGrit Corporation reports that the flash memory market is only in its infancy, and it is growing fast. Companies that want to succeed in the industry will find lots of excellent resources at the summit and find the guidance they need to make their way in this rapidly changing sector.
Companies that are already developing their own flash memory products have the benefit of showcasing their offerings to a large audience of people that are interested in flash memory applications. It also represents an opportunity to educate equipment manufacturers, solutions providers, and system integrators, and consultants about the potential that flash memory offers. By educating people, companies can help the flash memory industry grow faster and create new markets for their products.
There are a number of ways for companies and individuals to get involved in the summit this year. If you would like to attend the summit and hear all the excellent speeches and get involved with seminars. You can register for all sessions and attend them virtually online.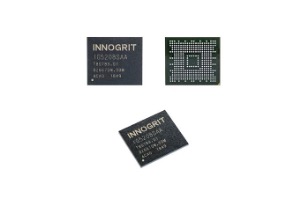 More on the Event
InnoGrit Corporation says if you are a company that has products to promote, you can apply to have an exhibition booth. This gives you the perfect opportunity to showcase all the best features of your products to a captive audience.
Sponsorship options are ideal for those that want to increase their brand awareness in the flash memory space. By sponsoring the event, you can get your name and logo displayed on all kinds of event materials and be mentioned at the event itself.
Leading figures in the flash memory can apply to present their knowledge at the event in one of the sessions throughout the summit. This is an excellent way to inform people about new research or innovations that you have an interest in.
InnoGrit Corporation attended the 2019 Flash Memory Summit. It announced a complete line-up of PCIe/NVMe SSD controllers, ranging from entry-level Gen 3 products to high-end Gen 4 products. InnoGrit's CEO, Dr. Zining Wu, also delivered a keynote speech on how to double performance of SSD through controller and system optimization. In the 2022 FMS, InnoGrit will showcase their newest storage products including PCIe Gen 5 controllers.
However you decide to participate in the event, the 2022 Flash Memory Summit is the best event for anybody with an interest in this industry. It is the largest event in this sector, with some of the best keynote speakers and most successful companies working in flash memory right now.