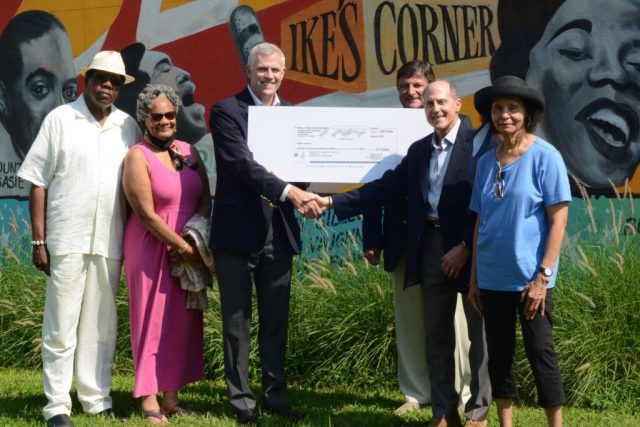 The Atlantic City Community Fund, a community based non-profit that provides grants to worthy organizations, will hold a fundraising reception 6-8 p.m. Tuesday, Sept. 21 at Hard Rock Cafe at Hard Rock Casino Hotel.
Special guests will include Lt. Gov. Sheila Oliver, Atlantic City Mayor Marty Small Sr. and former state Sen. Chris Brown.
Founded in 2017, the community fund's purpose is to organize and mobilize the city's capacity and resources to advance causes benefiting the residents of Atlantic City.
In the spring of 2020, the community fund provided $2,000 unrestricted grants. Some of the recipients were as follows: Chicken Bone Beach Historical Foundation, Atlantic City Arts Foundation, Bay Atlantic Symphony, Mud Girls Studio, The Boys & Girls Club of Atlantic City and the United Methodist Church Jersey Shore Jazz Vespers.
In addition, the grants went to St. James AC Community Development Corp., Sea Me Glow/The Leadership Studio, Ducktown Neighborhood Community Development Corp., C.R.O.P.S., Covenant House NJ, Jewish Family Service of Atlantic County, St. Monica Parish, and the Spanish Speaking People's Community Center.
Tickets are $40 in advance, $50 at the door. Sponsorship opportunities are available.
For tickets and information, visit https://www.accommunityfund.org/2021.