By MADDY VITALE
The members who go to Atilis gyms are toned, strong, and focused. Their workout routines aren't a time set aside in the day — or night — to socialize.
These hard-bodied people of all ages, all walks of life and all communities have one common goal when they step into the five Atilis gyms owned and operated by the Lambert family with Chris Lambert at the helm.
They head to the gyms in Ocean City, Sea Isle City, Egg Harbor Township, Wildwood and the latest acquisition for the Lamberts — Galloway Township — to get the best and most efficient workout to start or end their day.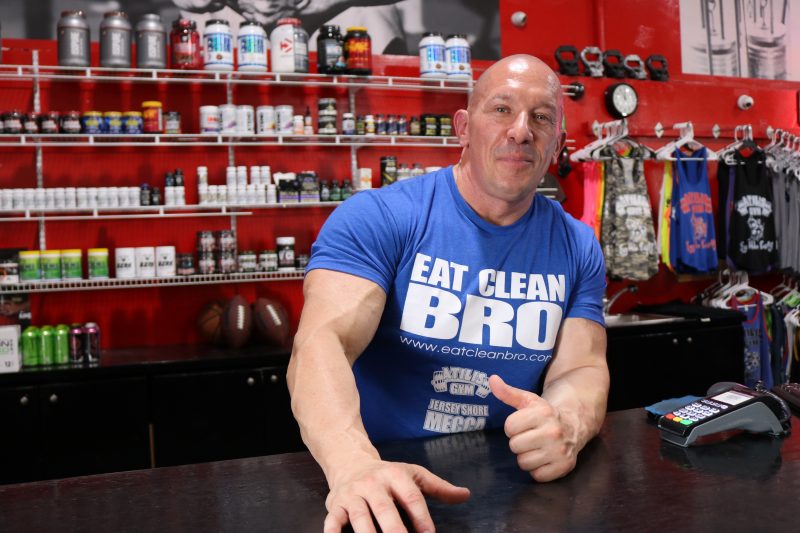 Chris Lambert explained how well business has been since reopening Sept. 1 after the state's shutdown of gyms as part of the COVID-19 pandemic restrictions. He and his wife, Lesya, a personal trainer, handle operations.
"It is unbelievable. It is amazing to see everyone back working out," he said. "Exercise, getting in shape and staying healthy is one of the top things you can do to protect yourself from COVID and other diseases."
While gyms are allowed to operate at full capacity now, Lambert said he has also noticed an increase in memberships.
"The fitness in everyone's life is that much more important now. People need to exercise," he pointed out. "We are having a record summer in memberships."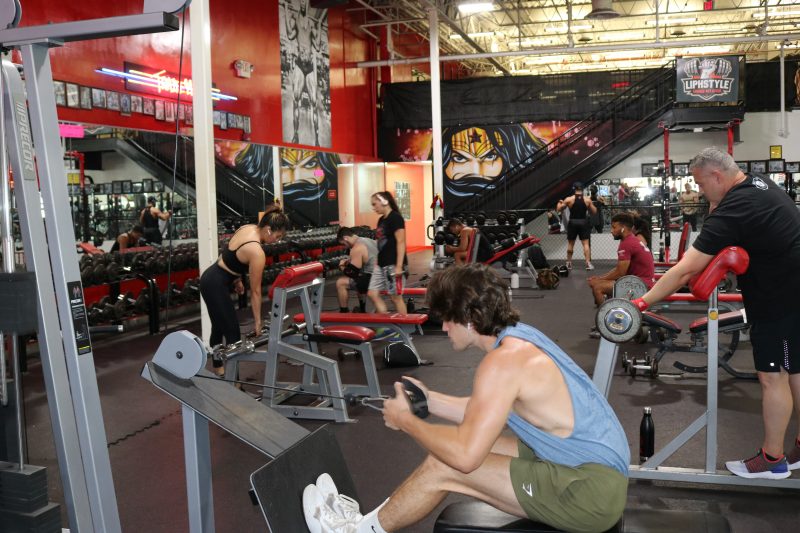 Lambert said one of the reasons his business model is such a success is that it is about friendly service — no gimmicks or contracts.
"We have great shore locations, an affordable gym, and there are no gimmicks, never any contracts and never any hidden fees," said Lambert, a former Lower Township police officer. "Contracts, fees, are just ways for other gyms to make additional money. That is not my business motto and it is not how my father taught me to run a business."
While it was a difficult year for gym owners as a whole, Lambert wanted to express his anger toward the owners of an Atilis gym in Bellmawr, N.J. Lambert had sold the gym to the current owners prior to the pandemic.
The Bellmawr gym owners opened before Gov. Phil Murphy gave the go-ahead, causing problems for other gym owners.
"We are absolutely not associated with the gym owners in Bellmawr," Lambert emphasized.
He shared some exciting news about the opening of the latest and largest of the Atilis gyms for the Lamberts.
They acquired the former Tilton Fitness in Galloway Township. The newest Atilis gym, which is located on Pitney Road, boasts 36,000 square feet over three stories.
Like the other four Atilis gyms under the Lambert family, it is stocked with the best, most updated equipment.
Lambert's son, Cody, 25, oversees the Sea Isle City Atilis gym location and is also in charge of the Galloway operations.
Lambert hoped that his other son, Brandon, 19, would soon manage the Ocean City and Egg Harbor Township gyms, while Lambert stayed in his flagship Wildwood location.
But Brandon, he said proudly, decided to join the Navy.
"I support and encourage and respect him so much for his decision," Lambert said. "I'm proud of him."
Something else positive, in a year when people craved and yearned for good news, was the purchase, by Lambert, of the building the Ocean City Atilis is in.
And he has plans for a full-scale remodel of the building.
"We are in it for the long haul. Ocean City will have an extensive remodel over the winter," Lambert said.
In addition, it will return effective Sept. 1 to the only 24-hour gym on the island.
The reopening of the Atilis gyms after the pandemic restrictions were lifted has been hugely popular with the members.
Kelly Devine, of Egg Harbor Township, a personal trainer, was doing crossovers when asked about Atilis.
"As a trainer, I like to help people. Atilis is one of those places that people go who are serious about working out. This place is rocking all the time with people of all ages getting a workout," Devine explained. "This is a gym's gym. It is not a fitness club. People come in, get a workout and leave."
Across the gym from where Devine was working out is an area to practice some boxing moves.
Eric Bell, of Atlantic City, hit a bag during a boxing workout. Sweat dripped from his forehead as he pounded the bag.
"I get a good workout here," he said.
Michael Contreras, 26, of Galloway Township, has been coming to Atilis since it opened in 2017 at the Egg Harbor Township location. He said he is excited about the Galloway Atilis and will definitely get a workout over there, too.
He did a set of chin-ups before pausing a moment to answer a question or two.
"Atilis has a lot of equipment and everything I need," Contreras said. "It's why I've been coming here so long."
For gym locations and more information on Atilis gyms, visit www.atilisgym.com.