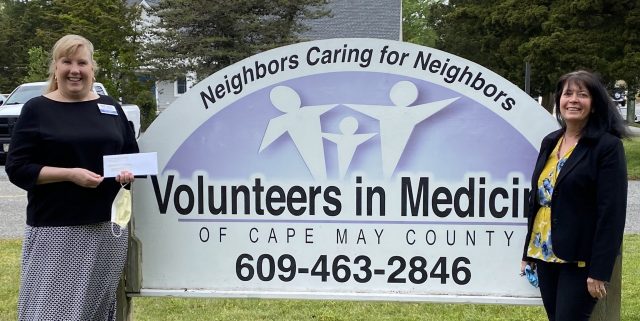 Sturdy Savings Bank recently presented a donation to Volunteers in Medicine (VIM) of Cape May County to assist their free clinics in serving the uninsured and underserved during the COVID-19 crisis.
"We have supported the work of Volunteers in Medicine for nearly 20 years, but this year's donation is especially critical in helping them assist those in need during these uncertain times," Sturdy Savings Bank President Jerry Reeves said.
The primary mission of the Volunteers in Medicine of Cape May County is to understand and serve the health and wellness needs of the medically uninsured or underserved population living or working in Cape May County.
Sturdy Savings Bank serves the community at 14 different locations, including Avalon, Cape May, Cape May Court House, Dennisville, Marmora, North Cape May, North Wildwood, Ocean City, Rio Grande, Somers Point, Stone Harbor, Tuckahoe and Wildwood Crest.
Each of Sturdy Savings Bank's branches consider the communities in which they are located their homes, and are dedicated to see those areas succeed. The bank often donates to local organizations, and supports schools because it values the development of the youth in the communities it serves.
For more information about Sturdy Savings Bank, visit www.SturdyOnline.com or call 609-463-5220.