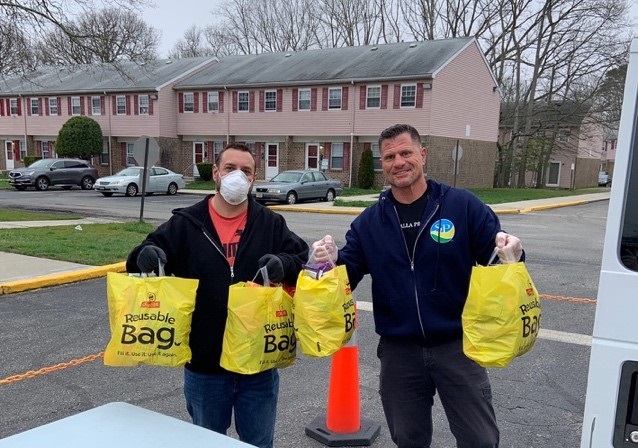 Somers Point Councilman James Toto has partnered with private industry to provide Somers Point's municipal employees with private COVID-19 testing.
"We are in a crisis, and we have to look to President Trump's examples of partnering with industry to get through this. As a councilman, I want to do all that I can to keep Somers Point functioning during such a difficult time," Toto said in a press release.
"By providing testing for our employees, we can get those who are suspected of being positive tested and back to work quicker, or know for sure their status so they can take the appropriate measures," he added.
To solve this challenge, Toto contacted My Wellness Express and Mike Schwartz.
"Working with our administration here in Somers Point led by (Council President) Sean McGuigan, I am happy to announce testing will take place starting next week for our municipal employees through My Wellness Express," Toto said.
Toto, who is a candidate for Atlantic County freeholder, explained how the Somers Point plan could be put to use in other municipalities across Atlantic County.
"We have a testing site set up at the Hamilton Mall, which is great. But if the cities and towns across Atlantic County can take advantage of a resource like this, they could reduce the burden on the county testing site and ensure municipal employees get fast test results to ease their anxiety, and the anxiety felt by their families," he said. "That would also free up opportunities for others to get tested at the Atlantic County testing site."
Schwartz said he supports Somers Point and municipal employees across South Jersey.
"As a former police officer, I know firsthand the challenges of keeping officers on the road during a crisis," Schwartz said in the press release. "Our police, fire, EMS, and municipal workers are on the front lines every day and we are happy we can assist them during these times. When Jim called, we did not hesitate. I know how much he cares about his community and applaud his efforts to take the lead. Adequate testing is the only way to truly flatten the cure. I'm just glad we are in a position to help."