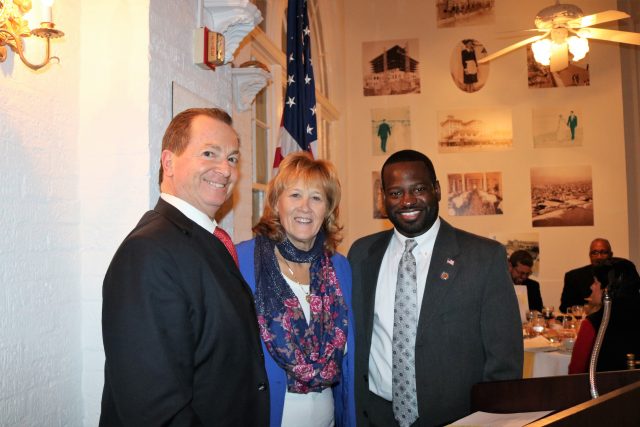 By MADDY VITALE
Just days after becoming the president of the New Jersey Association of Counties, Cape May County Freeholder E. Marie Hayes was sworn in as president of another organization.
On Monday night, at the historic Flanders Hotel in Ocean City, Hayes became the president of the Southern New Jersey Freeholders' Association by Republican First Legislative District Assemblyman Antwan McClellan.
The freeholders' association is made up of eight southern counties and includes, Cape May, Atlantic, Burlington, Camden, Ocean, Salem, Cumberland, and Gloucester counties.
"I think with my becoming president of NJAC and president of the Freeholders' Association it can only add to what we can do for South Jersey," Hayes, of Ocean City, said in an interview after being sworn in.
Hayes, a Republican, who was vice president of the freeholders' association last year, said she has learned a lot from outgoing president, Jonathan Young.
"I am humbled to become president and I'll look to him for advice. He has been a great mentor," she said.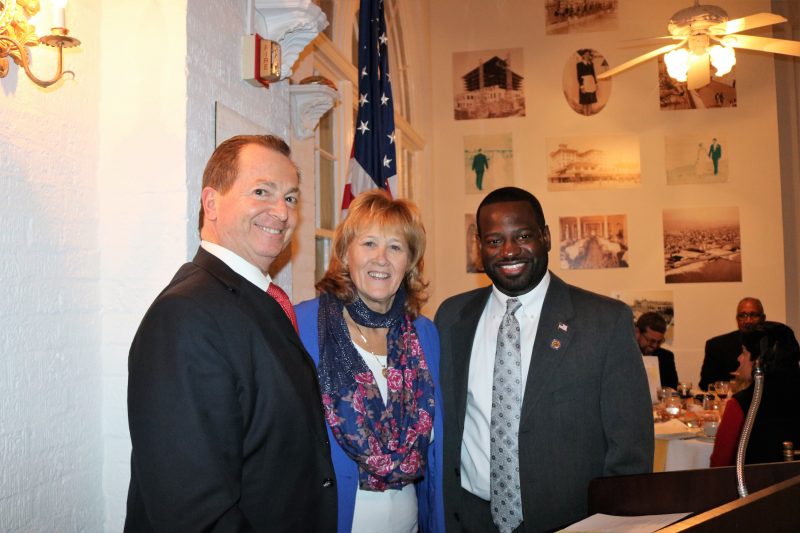 McClellan told the crowd that he is very proud of Hayes and her accomplishments.
"She has just rolled up the accolades," he said with a smile after administering her oath of office. "She is the pearl of Cape May County."
He added that Hayes does great work for South Jersey.
In addition to Hayes, McClellan swore in Carol Musso, D-Cumberland County as vice president and Ashley Bennett D-Atlantic County as secretary.
During the installation dinner and meeting of the association, members heard a presentation by Fare Free Transportation Director Daniel Mulraney. He gave an overview of Cape May County transportation and some added benefits that residents can see in the future.
The recipient of the Southern Star Award, Virginia Haines, the association treasurer, could not attend the meeting to receive the honor.
Some dignitaries in attendance included Cape May County Freeholders Brigadier General Jeff Pierson and Will Morey and Cape May County Republican Chairman Marcus Karavan.
The next meeting of the association is March 30 in Gloucester County.