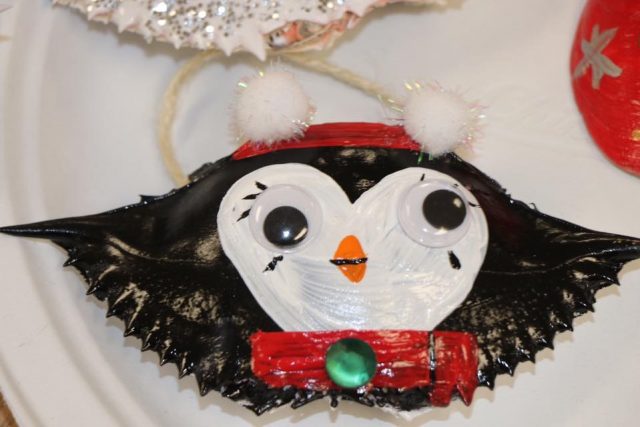 The Patcong Creek Foundation (PCF) will host its annual Painting for Patcong Creek holiday crab shell painting fundraiser, along with a private showing of the documentary "On The Line: The Story of America's Largest Crabbing Tournament," on Friday, Dec. 6 at 6:30 p.m. at the Seashore Science Center in Somers Point, 599 Marks Road.
"Crab shell painting brings out the artist in everyone," said Jenn Jennings, administrator and outreach coordinator of PCF.
"I love seeing what our guests create with a crab shell, a little paint, and a lot of imagination," she added.
Painting for Patcong Creek shell painting began in 2018, and instantly became one of the most popular fundraisers for the PCF.
"We see a lot of Santas, Grinches, and penguins painted on our shells, but there are no rules. The crab shell is just another canvas – although the occasional barnacle does make things interesting," said Jennings.
The shells are cleaned and primed in advance, and each guest receives three shells to make their unique holiday creations. Children can join in on the fun by painting clam shells, making this a fun evening for the whole family.
Tickets for the shell painting are $20 for adults, $10 for children. Seating is limited.
"On The Line: The Story of America's Largest Crabbing Tournament" will also be shown and refreshments will be served. The documentary premiered at the Gateway Playhouse on Nov. 9. It showcases the "Assault on Patcong Creek," billed as America's largest crabbing tournament, which is held annually in Somers Point and is sponsored by PCF.
The Seashore Science Center is the PCF's educational outreach facility, providing education on the Patcong Creek environment and its wildlife.
For more information and to become a member of the Patcong Creek Foundation, visit AssaultOnPatcongCreek.com/product/patcong-creek-foundation-membership.