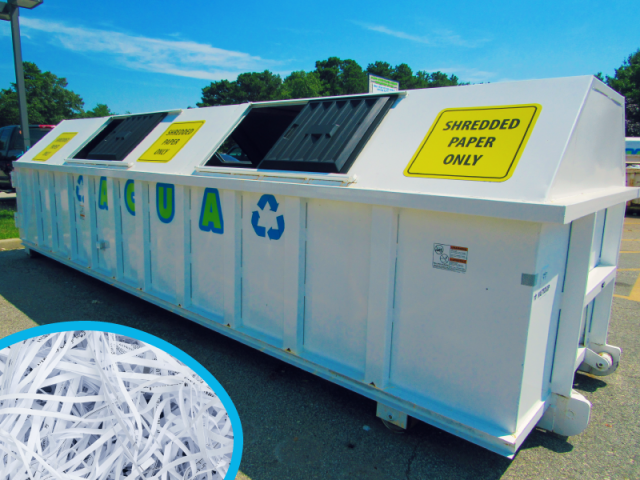 On Saturday, Nov. 16, the Atlantic County Utilities Authority (ACUA) will host an Open House in honor of America Recycles Day at the ACUA Recycling Center from 10 a.m. to 1 p.m. for residents to enjoy free activities and learn what happens to recycling after it is picked up at the curb.
Guests can explore the Atlantic County recycling sorting facility during behind-the-scenes tours. The tours give a look at how materials are sorted and prepared to be recycled into new products.
Outside, kids will have the chance to climb into one of ACUA's collection vehicles. The event will also feature crafts, games and an appearance by ACUA's mascot, Supercan.
Adults may enter to win a 96-gallon recycling cart.
"Recycling is an easy way for everyone to reduce waste and improve their environmental impact," ACUA President Rick Dovey said in a release. "Our open house will help residents understand their role in the process and why it is important to recycle correctly."
In addition, residents will have the opportunity to recycle bikes, portable sewing machines and plastic toys through two New Jersey nonprofits, Pedals for Progress and Second Chance Toys.
Pedals for Progress will distribute bicycles and portable sewing machines to poor working adults in developing countries to create opportunities for people in need. These items require a $10 donation to cover the cost of shipping.
Second Chance Toys will accept clean plastic toys that have no missing parts and donate them to local children in need with help from the Atlantic Cape Family Support Organization.
America Recycles Day is a national initiative of Keep America Beautiful. It is the only nationally recognized day and coast-to-coast community-driven awareness campaign dedicated to promoting and celebrating recycling in the United States. This will be ACUA's seventh annual Open House.
For more information about the America Recycles Day Open House, visit www.acua.com.