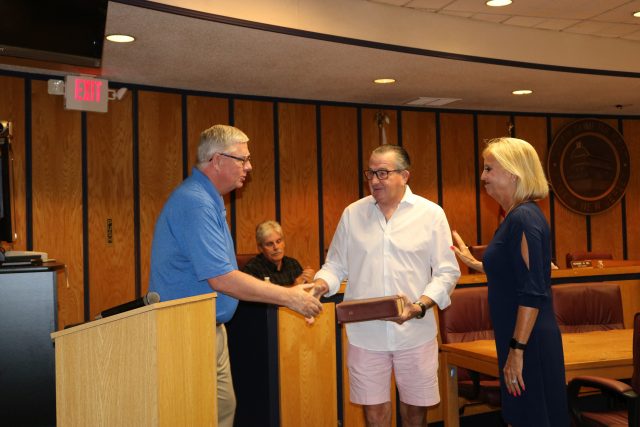 By MADDY VITALE
Janice Johnston was sworn in Thursday night at the Somers Point City Council meeting, filling the unexpired term of Ron Meischker, who put in his resignation at the end of July.
Mayor Jack Glasser conducted the ceremony. Johnston's husband, Charles Falkenstein, held the Bible.
"Thank you for the opportunity and the support," Johnston, a sales associate for Berkshire Hathaway HomeServices, said before taking a seat at the dais.
Johnston is also president of Lawson's Pride of Somers Point, a non-profit created to help raise money for the crew members and their families of a Coast Guard vessel docked in Cape May Harbor.
Her council seat appointment continues until the next general election on Nov. 5, 2019.
Before Johnston was sworn in, Council President Sean McGuigan explained that the council had three names submitted from the Republican County Committee as candidates for the open seat.
"A list of names was circulated and at this time we would have a nomination," he said.
Council members were unanimous in Johnston's appointment.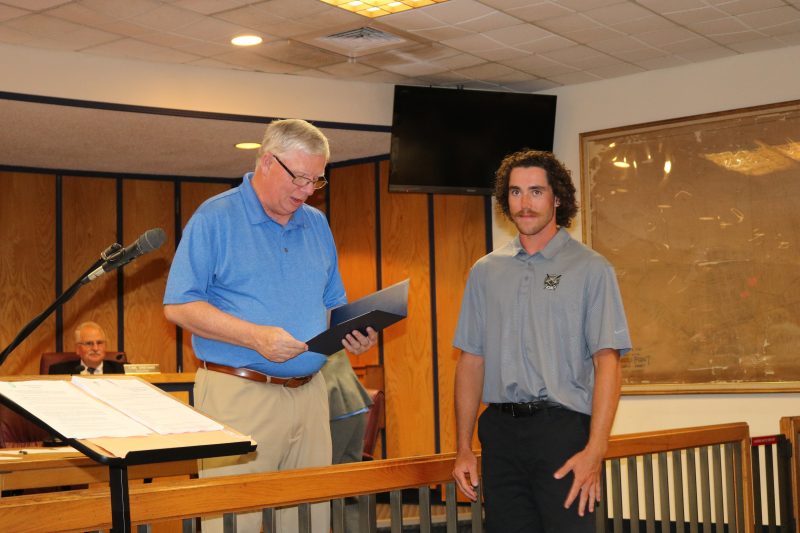 Also on the agenda was the recognition of lifeguard Chris Spiers, a Somers Point resident, for his win in the South Jersey Lifeguard Championship singles row.
McGuigan and Councilman Dennis Tapp, among other members, thanked Spiers for representing the city well and complimented the hard work of lifeguards.
Somers Point's Green Thumb Garden Club members were also congratulated and received proclamations for winning a host of awards for their gardening talents.
"Gardening is a great activity and the garden club is a great asset to this community," McGuigan said. "We appreciate your efforts."