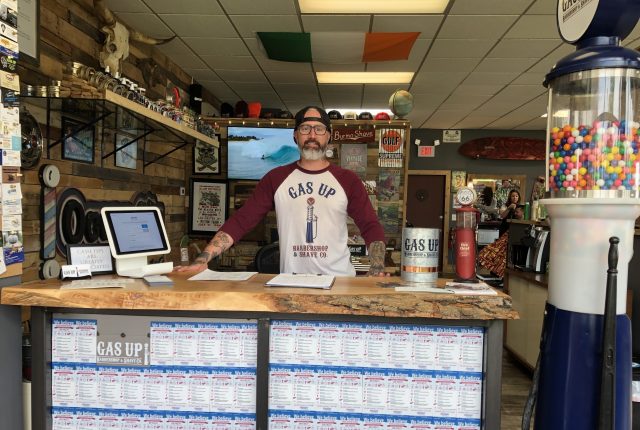 A Somers Point barbershop has been helping AtlantiCare create a buzz about dialing 911 for stroke symptoms.
"We take care of what is on the outside of our client's heads, so we're happy to talk about protecting the brain inside people's heads," said Mike Costello, barber and owner, Gas Up Barbershop and Shave Co.
Rob Szapor, RN, director, AtlantiCare's Neurosciences Institute, asked Costello and his staff to share the acronym "BE FAST" with clients.
"The acronym highlights the importance of paying attention to symptoms that impact balance, eyes, face, and speech," he explained. "The 't' is a reminder that timely treatment is key to saving a person's brain. To get the most appropriate, timely treatment for stroke victims, dialing 911 immediately is critical."
Costello wrote the acronym on all the mirrors in his shop to heighten awareness.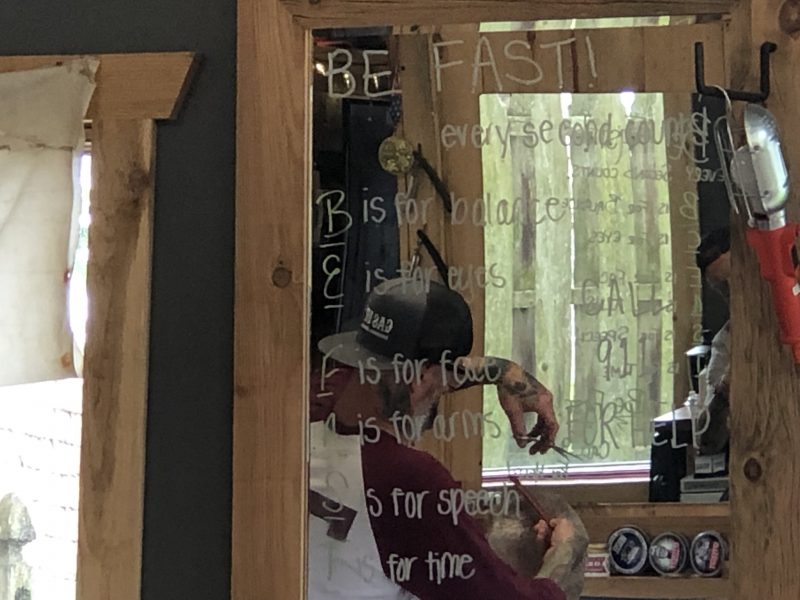 He and his team are giving every customer an AtlantiCare magnet that highlights stroke symptoms and the importance of dialing dial 911.
He says he witnessed someone having a stroke in the community shortly before Szapor asked him to share the stroke message.
"Fortunately, someone else knew the symptom and dialed 911," he said.
May is National Stroke Awareness Month.
For more information about AtlantiCare, call the AtlantiCare Access Center at 1-888-569-1000; visit www.atlanticare.org; or find AtlantiCare on Facebook.