By Maddy Vitale
Brian Livings ordered a "Newark Style" sausage and pepper sandwich, piled high with meat and hunks of potatoes during the 30th annual celebration of Bayfest along Historic Bay Avenue in Somers Point on Saturday afternoon.
Each year, the Bayfest Committee uses the proceeds from the event to help fund special projects for the residents of Somers Point. The family-friendly community celebration features a day full of fun, food, crafts, music and more.
Especially the food, judging by the look of Livings' blockbuster sandwich.
"I like trying different foods and this looked good. I especially like the bread it is in," Livings said, noting the generous portion of bread that resembled a catcher's mitt.
His friend, Rachel Stagliano, of Egg Harbor Township, pushed a stroller carrying her 2-year-old twins, Derrick and Arya, but stopped while Livings put in his order.
She just shook her head at the thought that her friend could order such a huge sandwich and actually eat it too.
"I want to know where he is going to put it," Stagliano said with a laugh.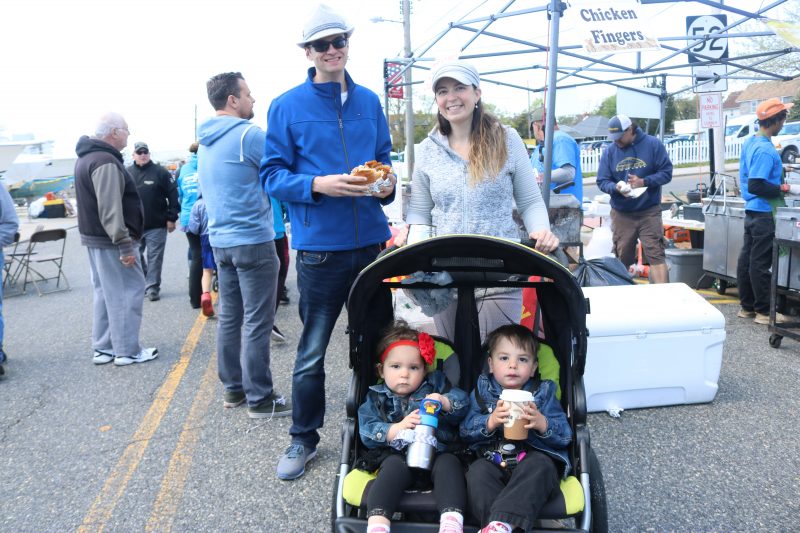 Livings and Stagliano said they didn't want to miss this year's Bayfest. They had missed it the previous couple of years.
"It's fun, and I like to try different foods," Livings said as he took a bite of his sandwich.
Stagliano said she loved the thought of taking the twins for a stroll on a beautiful, albeit, windy day, to look at the sights and get lunch.
There was plenty to do at this year's event, which draws thousands of visitors to Bay Avenue for the all-day festival.
On the city's beach, children played and had their faces painted. A sand sculpture celebrated Bayfest's 30th anniversary.
Katelyn Haughey, of Northfield, took her two children, Isla, 3, and Georgia, 5, to get their faces painted first.
"They are both cats," she said of the girls' elaborate pink face paint. "They are having a lot of fun."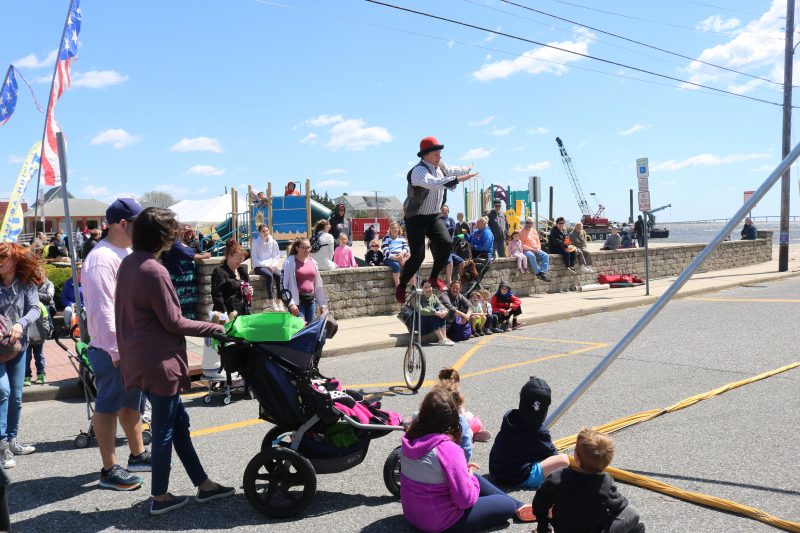 Some highlights of the day were a performance from the Give and Take Jugglers, a petting zoo and pony rides.
Crafters and food vendors lined Bay Avenue for shoppers to enjoy. Jewelry, clothing, lawn ornaments, decorative pieces, candles and a wide assortment of foods from crab cakes to French fries gave visitors plenty of choices.
Matt Pittaluga, from Hank's Sauce in Sea Isle City, helped customers Bernie Rose, of Upper Deerfield, and John Romanik, of Millville, with their selections.
"We've never been to Bayfest and for its 30th year we thought we should see what it is all about," Rose said. "This has really turned into a good day."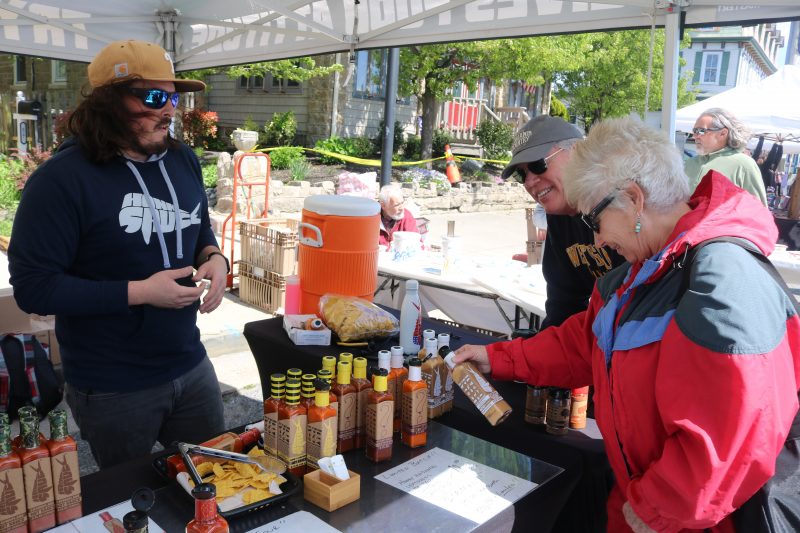 There was also a first time at Bayfest for someone else, only Leo, is not a person – but rather – a dachshund.
His owner, Kelly Cowhey, of Linwood, and her family decided to give it a whirl. They hung out near the petting zoo and Leo seemed to like it.
Kelli Santana, of Barnyard Pets located in Mays Landing, talked to children about the animals she had available to be petted. They included an aloof llama, a mischievous goat, friendly cow, beautiful horse, some chickens, and some very fluffy sheep.
Some children took their turn in the saddle. For $5, parents saw their little ones off on pony rides.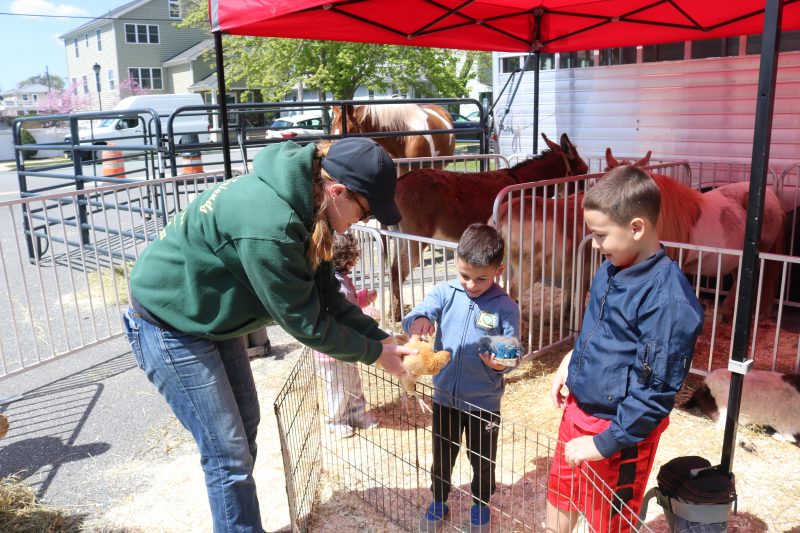 The original Somers Point Bayfest was created to celebrate Earth Day and the environment. Since then, it has grown into one of the largest festivals in the state, organizers said.
"In my 20-plus years involved with Bayfest, planning takes a lot of time and dedication from the committee," Bayfest Chairman Geoffrey Hieb said in a press release last week. "But the size of the crowd each year and the amount of money we are able to raise for the community is exceptionally rewarding."
He also noted that the event is one of the largest single-day festivals in New Jersey.
"Each year we continue to get bigger and better," Hieb said.