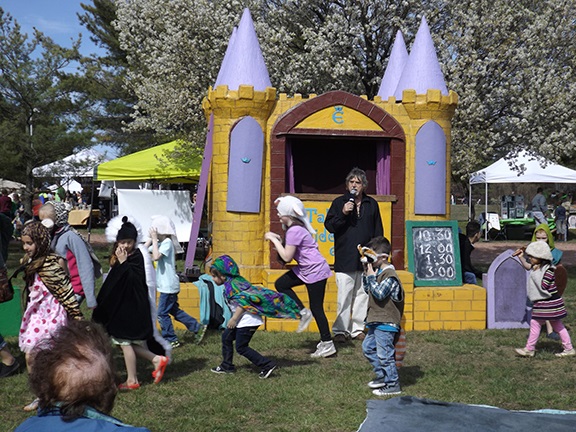 South Jersey's largest Earth Day event offers a full day of environmental education and entertainment
The Atlantic County Utilities Authority will host the 29th annual Earth Day Festival at its Environmental Park at 6700 Delilah Road in Egg Harbor Township on Sunday, April 28 from 10 a.m. to 4 p.m. The celebration will be held rain or shine. Admission and parking are free.
The event includes live demonstrations, environmental-themed entertainment, workshops throughout the day and more than 150 exhibitors.
"ACUA is very pleased to partner once again with Atlantic City Electric, South Jersey Gas and others to put together the largest event celebrating the environment in southern New Jersey," said ACUA President Rick Dovey. "Earth Day at ACUA gives visitors a chance to connect with local organizations and learn what they can do to make a difference."
Participating environmental organizations include: The Marine Mammal Stranding Center, Jacques Cousteau National Estuarine Research Reserve, St. Francis Avian Rehab Center, Sustainable Jersey, Cape Atlantic Conservation District, Great Egg Harbor Watershed Association, the Unexpected Wildlife Refuge, NJ Water Environment Association, Sea Turtle Recovery, Woodford Cedar Run and the Wetlands Institute.
Each year, Earth Day features many educational and fun events.
Tours and activities include:
Middle Earth Studios – 10:30 a.m., 12 p.m., 1:30 p.m., 3 p.m.
This year's show, The Free Folk of Middle-Earth, features the good king and his knights armed with swords & shields, beautiful princesses, the village folk and animals of the Lonely Mountain – who also happen to be the kingdom's finest organic vegetable growers; and a crew of wicked goblins. It's a quest to recover the prize organic pumpkin stolen by the goblins. Peace is won by cooperation among different kinds of beings.
Mini-Yoga Sessions with Lexiecore Yoga – 11:30 a.m., 1:30 p.m. and 3 p.m. (Garden Area)
Free 30 minute all levels yoga session – all ages welcome, no experience needed, mats provided
Atlantic County 4H Club Petting Zoo – all day (Garden Area)
This club will showcase various farm animals for a petting zoo.
Backyard Compost Information – all day (Garden Area)
Join the Atlantic County Master Composters for information on how easy it is to turn your food scraps, leaves and grass into valuable soil amendment.
Native Plant Walk and Talk – 1 p.m. (Garden Area)
What better way to learn about native plants than to have an experienced guide show you what's growing. Raven Ahmed of Earth First Native Plant Nursery will share her knowledge and introduce you some of the valuable plants in ACUA's pollinator garden.
Rain Garden Talks – 12:30 p.m., 1:30 p.m., 2:30 p.m. (Garden Area)
Isabella Castiglioni of the Pinelands Preservation Alliance will show you how Rain Gardens work, how you can create one and why they are an important tool to manage stormwater
Insectropolis – 12 p.m. and 2 p.m. (Recycling Center)
Insectropolis will motivate visitors to discover the little known lives of insects and foster a greater appreciation for bugs and their place in our world. Through a variety of live and preserved specimens, participants will gain an understanding of the structure, characteristics and basic needs of these fascinating organisms.
Eyes of the Wild – 1 p.m. and 3 p.m.   (Recycling Center)
"When Animals Attack" – Many mammals have developed amazing characteristics to avoid becoming "lunch." Learning how these creatures use some of their self-defense tools.
Wind, Solar and Wastewater Facility Tours – First tour leaves at 10 a.m. Last shuttle at 3:15 p.m.
(Shuttle Located at Back of Recycling Center)
Take a tour of New Jersey's first commercial wind farm. Participants will be shuttled from the Environmental Park in Egg Harbor Township to the wind farm and back. This tour also includes the ACUA Wastewater Treatment Plant, solar project and green roof located at the Atlantic City facility.
Special Superfund Site Tours – 12 p.m. and 2:30 p.m. (meet at EPA booth in the Big Tent)
Take a shuttle tour with experts from the Federal Environmental Protection Agency right down the road from the Environmental Park to learn about the incredible efforts that have been made and the ongoing processes that are improving and remediating contaminated areas right in our neighborhood.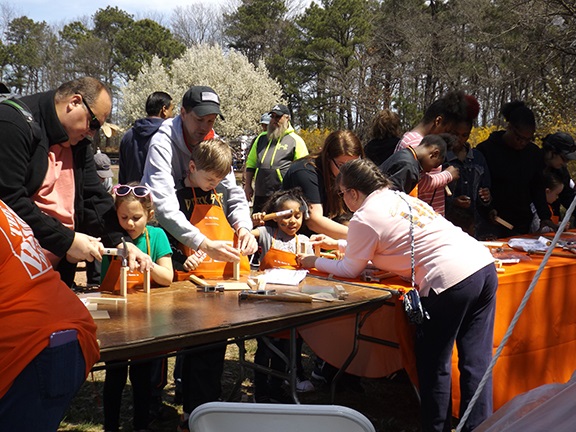 Recycling Center Tours – 10 a.m. to 4 p.m. (Recycling Center – Second Floor)
This sophisticated system of conveyors, magnets, eddy currents, optical sorting and manual quality control sorting is incredible. Come see how mixed recycling collected from Atlantic County residents, schools and businesses is processed and separated into valuable commodities to market.
Recycled Art Display – all day (Recycling Center – Second Floor)
Recycle-Bowl Awards – 10 a.m. (Recycling Center – Second Floor)
Recycling 101 – 11 a.m. (Recycling Center – Second Floor)
Our recycling guidelines have changed – learn what's new, why and what you can do to help.
Landfill Hayrides – all day
Take a ride to the highest point in Atlantic County – on top of our landfill – while learning how we manage waste.
Meet Supercan – all day (Various locations)
Meet and take photos with our favorite Mascot Supercan.
Free Seedling & Seed Packet Giveaway – all day
Cornelian Cherry and Red Maple trees, green beans and zinnia seeds
Touch a Truck – all day
Get up close to one of ACUA's recycling trucks and learn how they work from one of our collection professionals.
Free Workshops
A variety of workshops will take place throughout the day in our amphitheater located off the large pond.
All About Monarchs – 12 p.m.
Pamela Almeida, Endangered Wings
Learn all about monarch butterflies; why they're threatened, their incredible life cycle and what you can do to welcome and support them.
Farming the Forest – An Introduction to Shiitake Mushroom Cultivation – 1 p.m.
Mary Faith, Faith Flower Farm
Mary Faith will discuss their mushroom farm and provide an overview of mushroom cultivation that will include mushroom biology, log selection, inoculation, setting a log yard, harvest, and post-harvest.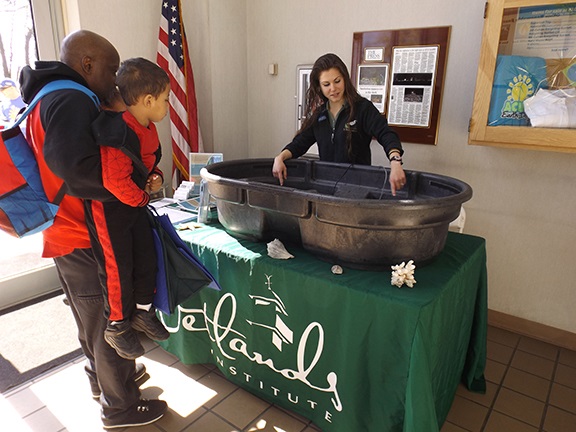 Eric Schmehl, Fermented – 2 p.m.
Humans have been preserving food and beverage through fermentation for millennia. A somewhat forgotten culinary technique, fermentation is slowly making its way back into homes around the country. Learn some basics to help get you started on your next adventure in fermentation.
How to Make a Rain Barrel Demonstration – 3 p.m.
Kristen Andrada, Americorps Watershed Ambassador
Learn the importance of rain barrels and how you can construct one at home.
Music & Entertainment
Showtime USA NJ – 10 a.m. (Food Court Stage)
Kids and teens dance performance.
Steve Kuzma, Andrew Hink, and Robert Meunier – 10 a.m. to 12 p.m. (Amphitheater)
The group will sing and perform easy listening music to inspire and promote unity, peace, and Love. Their highly enjoyable heartfelt originals and covers touch deeply and speak to our true nature, that we are all together on this wonderful beautiful planet, Mother Earth.
Valerie Vaughn – 11 a.m. and 1 p.m. (Food Court Stage)
Interactive Stories and Songs for the Environment – Valerie is a multi-talented musician and educator from Tuckerton, NJ. She specializes in writing tunes with New Jersey themes covering folklore and history of the people and places of South Jersey and the Pinelands.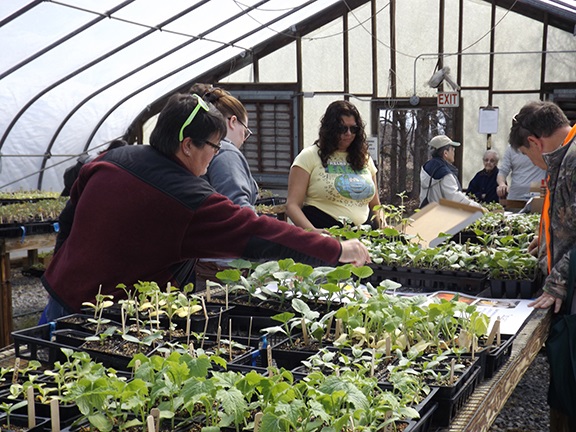 Magic of Energy – 12 p.m. and 2 p.m. (Food Court Stage)
An exciting, skillful and comical exploration of renewable energy resources: Solar, Hydroelectric, Biomass, Geothermal and Wind Power. What about our trash? Garbage can not only be recycled, but it can be converted to energy! We use a series of comedy magic and circus tricks to explode everyone's understanding of plasma generators, composting and conservation.
Gabe Coia – 3 p.m. (Food Court Stage)
A compilation of original songs that celebrate the history and folklore of the New Jersey Pinelands. Gabe Coia's music evokes a sense of nostalgia and captures the haunting beauty that defines the region.
Earth Day offers a full day of family fun and environmental learning. Find out more online: www.acua.com/earthday/