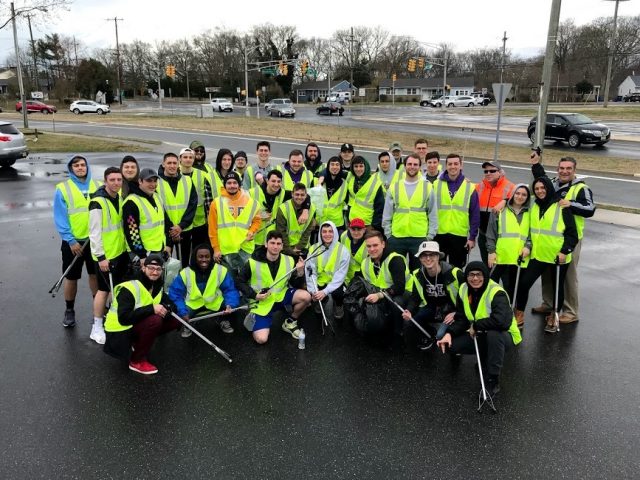 By Maddy Vitale
Stockton University sorority and fraternity members joined forces Sunday to help clean up Somers Point in the "Clean to Earn Green Campaign."
"They did a great job as you can see by all the bags of trash and recycling," Greg Sykora, chairman of the city's Economic Development Advisory Commission, said of the mounds of trash that filled the bags.
For a third year in a row, a group of volunteers spruced up county and state-owned street locations located in Somers Point, earning between $100 and $300, according to a city press release.
Because the city cannot fund cleanups in these state and county-controlled locations, the EDAC organized the event, and the Somers Point Business Association (SPBA) donated the $100 per mile payment to participating organizations for a total of $1,500.
"It was a tremendous success and we will continue to keep the streets of Somers Point clean every spring, because we love this town and want to be proud of the way it looks," Sykora said. "This shows the value of Greek life on Stockton's campus and the value of those organizations to the communities they are near."
The fraternities and sororities that participated in the cleanup were Sigma Pi , Zeta Tau Alpha and Alpha Epsilon Pi. In total, 55 members helped clean the streets.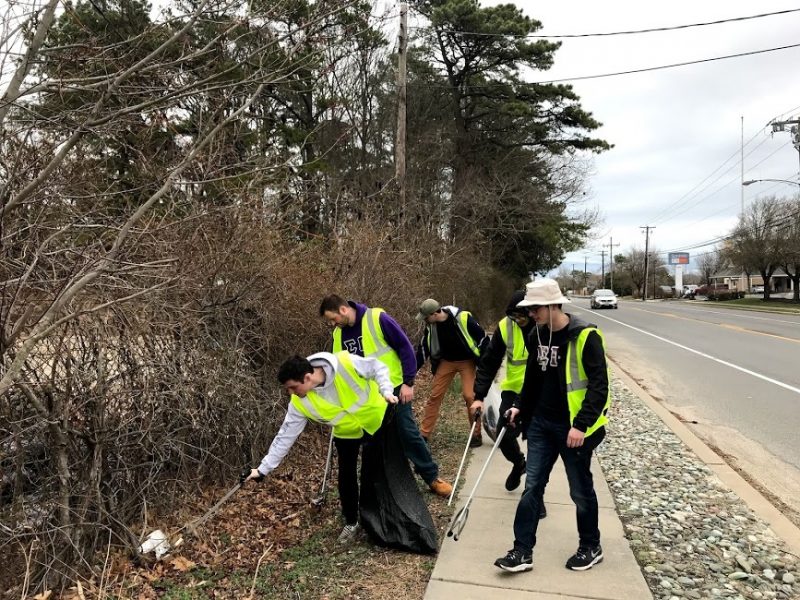 Sykora explained why it is so vital to hold these cleanup events in the community.
"They are the gateways to the community and give a bad first impression if they are covered with trash," he stressed. "We came up with this idea to take care of the city regardless of whose street it belongs to."
Specifically, streets cleaned by the Stockton students included Bethel Road from Shore Road to Route 9 and Somers Point/Mays Landing Road from MacArthur Boulevard to Route 9.
Sykora said Lisa Bender, the head of the city's Green Team, was instrumental in helping to coordinate the cleanup.
Mike Owen, an active member of the community who is running for City Council, was in charge of the cleanup along Route 9.
The Atlantic County Utilities Authority supplied picker sticks and safety vests and treated the volunteers to pizza.