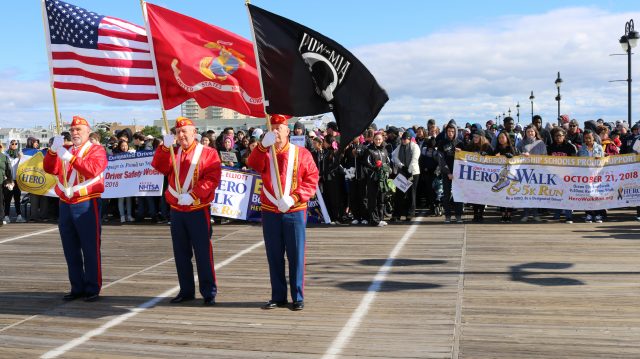 The John R. Elliott HERO Campaign For Designated Drivers has been selected by the 17th annual Garden State Film Festival (GSFF) to receive the 2019 Broader Vision Award for the Campaign's HERO Video Network.
The independent film festival's award highlights the HERO Campaign's mission of ending drunk driving tragedies through the promotion of safe and sober designated driving.
The HERO Campaign's HERO Video Network is being honored for "film making dedicated to the greater good" at the festival's awards banquet Sunday, March 31 at the Berkeley Oceanfront Hotel in Asbury Park. The banquet is the culmination of the five-day festival, which promotes film making through a variety of showcases.
"I am delighted to accept this tremendous honor for all of the hard work that goes into our HERO Video Network," said Bill Elliott, HERO Campaign co-president. "This recognition underscores the powerful message that we impart through our video network – that drunk driving is the most preventable crime in America."
The HERO Video Network produces and showcases videos that honor victims of drunk driving tragedies, as well as short films created by high school students that encourage the use of designated driving.
Through this initiative, the campaign works with younger generations across the state to help develop videos that further the campaign's goal of having a designated driver as automatic as wearing a seatbelt.
The HERO Campaign is a non-profit organization dedicated to promoting the use of safe and sober designated drivers to prevent drunk driving tragedies in memory of Navy Ensign John R. Elliott, of Egg Harbor Township, who was killed in a collision with a drunk driver in July 2000.
To watch the HERO Campaign videos, visit the HERO Video Network.
To purchase tickets for the 17th annual Garden State Film Festival, visit www.GSFF.org/Tickets.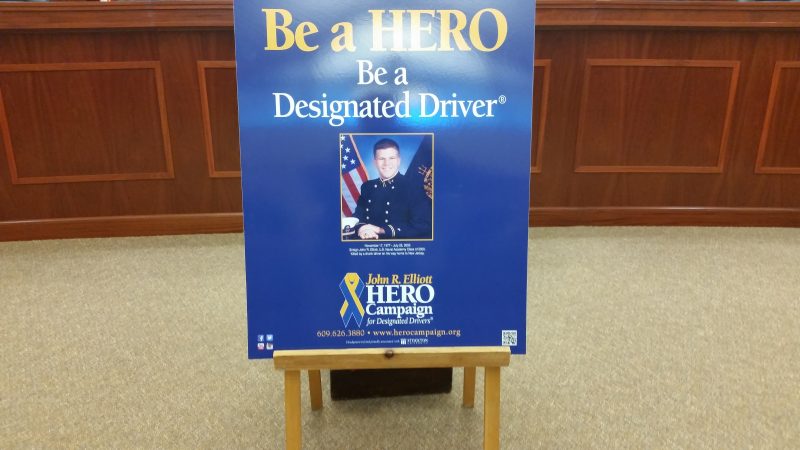 About the HERO Campaign:
The HERO Campaign was established by the family of Navy Ensign John R. Elliott of Egg Harbor Township in his memory.
The campaign is now saving lives in seven states in partnership with law enforcement; schools and colleges; federal and state highway safety organizations; the licensed beverage industry; professional sports teams including the Philadelphia Phillies, the New York Football Giants, the New England Patriots and the New England Revolution; Churchill Downs, home of the Kentucky Derby; and Keeneland Race Course, home of the 2015 Breeder's Cup.
Since its inception in 2000, the HERO Campaign has grown into a major movement to prevent impaired driving that has received national recognition and awards.
It has also helped to reduce alcohol-related fatalities and incidents, including a 35 percent reduction in DUI fatalities in New Jersey and other states over the past decade. For more information visit HEROcampaign.org or call 609-626-3880.