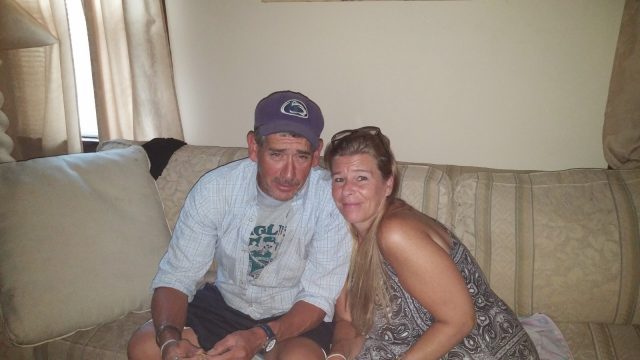 By Maddy Vitale
To say Samuel DeLarso is an avid fisherman would be putting it mildly.
In fact, his entire family, his daughter, Samantha, 31, and sons, Josh, 29 and Jake, 26, love to fish and crab in Ocean City. Sandi, his wife, isn't as much of a fishing fan. But she does catch a few.
"Me, my dad, my brothers, we eat, sleep and breathe fishing," Samantha DeLarso said Monday afternoon.
Family fishing and crabbing excursions, sometimes five days in a week, were a common occurrence, she said.
In the early morning hours Saturday, somewhere between 4 a.m. and 5 a.m., the patriarch of the family, Samuel DeLarso, 53, of Somers Point, decided to go crabbing for bait. But he disappeared and remains missing. He parked his car on West Newcastle Road near the Ocean City-Longport Bridge in the north end of town.
"Around 3 a.m., my brother Jake mentioned he was going fishing and I said, 'Great, dad went to get the bait,'" Samantha DeLarso recalled. "Sometimes he goes alone."
That was the last time they saw their father, a carpenter who was disabled, loving family man who adored his granddaughters ages 5 and 6.
"The last time I spoke with him he was sneaking a treat to one of my daughters," Samantha DeLarso said as her voice cracked with emotion. "I didn't want her to have any more treats, but he handed it to her anyway. They were thick as thieves."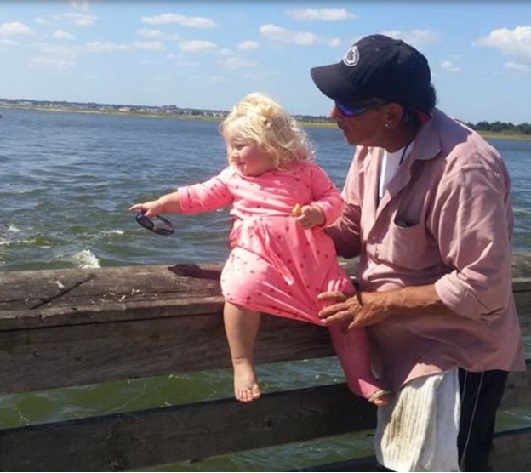 A massive search involving multiple law enforcement agencies ensued. The family is still holding on to hope that he will be found safe.
"They are saying they searched but didn't see anything from the helicopters," Samantha DeLarso said. "There is a gentleman who has surveillance cameras at his business. I am hoping someone saw something."
Ocean City Police Det. Sgt. Stephen Sullivan said it appears foul play was not involved in DeLarso's disappearance.
"There's nothing at all at this point to suggest foul play or suspiciousness," Sullivan said.
Authorities began scouring the waters near the Ocean City-Longport Bridge over the weekend and continued their search on Monday.
"Everything points to the fact that he entered the water," Sullivan said.
Sullivan noted that DeLarso often would catch crabs off West Newcastle Road to use as bait for tautog fishing.
Samantha DeLarso, meanwhile, said she is doing as much as she can to get the word out about her dad in hopes someone saw something.
"That is all I can do. Even if it reaches one person who knows something, it is worth it. I feel guilty if I laugh at something," she said. "I cry a lot. I miss my dad and want him back. I feel total helplessness. My dad is my hero and we want him back."
DeLarso pleaded with the public for information about her father, including whether anyone saw his crabbing gear or cooler on the beach. She believes his gear may provide clues about his disappearance.
"If you took a crab trap off the beach and a cooler, then my dad is in the water. We need to know," she said, seeking answers from the public. "You can have it and I could have peace of mind. I need to know if something happened to my dad on the way to the water."
She said friends, families and complete strangers have offered to check the back bays. People have also been stopping by their home to give them support.
On Sunday, the DeLarso family was visited by Somers Point Mayor Jack Glasser and Harbormaster and City Councilman Ron Meischker.
"We talked with the family. Ron (Meischker) had just come in from crabbing on Saturday," Glasser noted. "The winds picked up and on Sunday, it was very bad and choppy. Our prayers are with the DeLarso family for the safe return of their beloved Sam. I know our law enforcement agencies continue to be vigilant and we are all hoping for a safe recovery." 
Meischker echoed the mayor's sentiments: "My thoughts and prayers go out to his family. Hopefully, he turns up safe and sound."