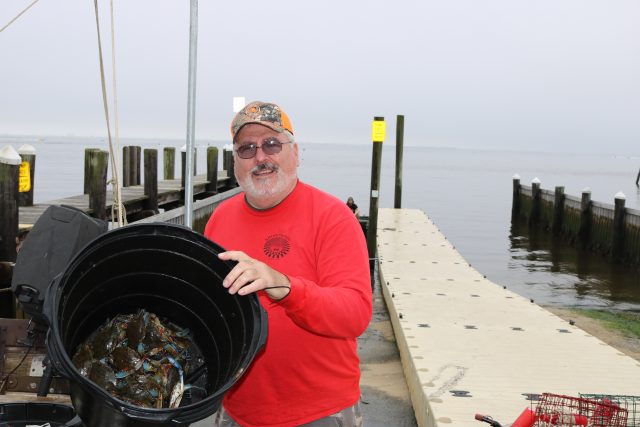 By Maddy Vitale
Captain Ted Bochanski and fellow crabbers hopped on his boat "Big George" at 5:30 a.m. Saturday morning.
They made their way down the Great Egg Harbor Bay, as they do every year, for the Assault on Patcong Creek, touted by organizers as the largest crabbing tournament in the country.
By 11 a.m. the crew came back in at Kennedy Park in Somers Point with their catches – a little over a dozen keepers.
"All the rains pushed the salt water down and there aren't a lot of crabs in the creek," Bochanski, of Pennsylvania, explained.
But it didn't seem to matter to Bochanski or his crew, which included family and friends.
"It's a fundraiser for the Patcong Creek Foundation," he explained. "It is for a good cause."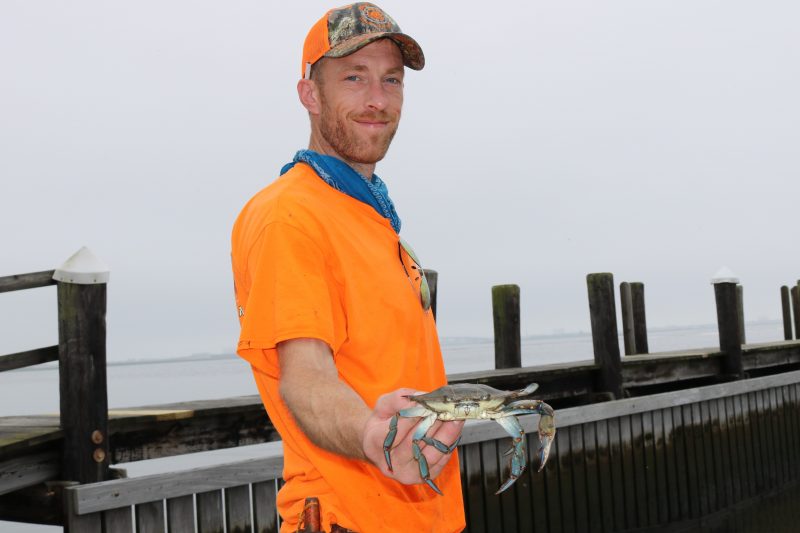 The Patcong Creek Foundation is a nonprofit organization created to help the local environment through initiatives, including cleanups and education. Ron Meischker is the founder of the tournament and the nonprofit foundation. He oversees the tournament. The funds raised go to cleaning up Patcong Creek and other initiatives to benefit the environment in Somers Point.
"Today isn't really about how many crabs you catch," Bochanski said. "Ron (Meischker) is trying to help the community. He also educates kids about marine life."
Bochanski's son Ted Jr., also of Pennsylvania, said his family enjoys crabbing in the tournament.
"We never miss it. We have been coming for years," he said noting his son Jordan loves it.
The event is in its ninth year. This year there were over 400 registered crabbers over the Friday and Saturday event. Crabbers came from 14 states to participate, including as far away as Texas and Oklahoma, according to the Patcong Creek Foundation.
Meischker explained in a release how the tournament got its name.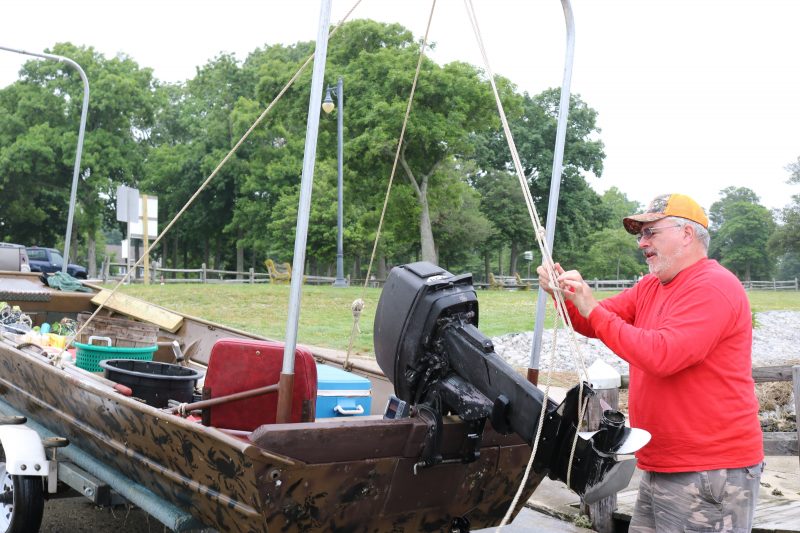 "We call it the Assault on Patcong Creek because that was the site of the first tournament, where just a few dozen friends got together for a day of crabbing," said Meischker, who is also a Somers Point Councilman and the city's harbormaster. "It has grown into this huge tournament."
Crabbing takes place throughout the Great Egg Harbor watershed for the event, including Patcong Creek, Tuckahoe River, Middle River, Corbin City-Tuckahoe Wildlife Management Area, Pecks Bay, Steelman Bay, Scull Bay, and the Great Egg Harbor River.
After the tournament is a barbecue where crab is sure to be on the menu.
Crabbers Kevin Hart and John DiMeo, both of Pennsylvania and part of the "Big George" crew, said they couldn't wait for the post-tournament party.
"It's a great party," Hart said.
Both Hart and DiMeo were gearing up for the crab cake eating contest.
To learn more about the Patcong Creek Foundation or become a member of the organization, visit www.PatcongCreekFoundation.org.