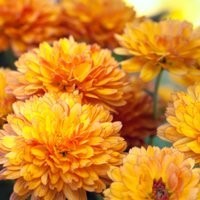 Carole Giamberardino, (nee Trofa) 59, of Egg Harbor Township, NJ, passed away on April 3, 2018 at the Hospital of the University of Pennsylvania. She was born in Somers Point, NJ and grew up in Ocean City, NJ. She spent her childhood summers working at her parents' motel, The Seaport Inn. Carole was a graduate of Ocean City High School and attended nursing school at Atlantic Community College, earning her RN. She later completed a BSN at Richard Stockton College. She married her husband, Charles "Chuck" Giamberardino, in 1980. She was a nurse at Shore Medical Center in Somers Point, NJ for 36 years. She was a founding member of the Shore Medical Nurses' Union and was voted Shore Medical's Nurse of the Year in 2015. She was a parishioner at Saint Joseph's Church in Somers Point. She is survived by her husband Chuck, her sons Charles, Jr (Stephanie), Keith, Capt USAF, and Jason, PhD (Lauren), her granddaughters Sophia Giamberardino and Piper Giamberardino, her father, Andrew Trofa, her siblings Andrew Trofa (Rissa), Kathleen Spinelli (Richard), Linda Swain (Wes), Lisa Smitheman, and Jennifer Trofa, and by her many nieces and nephews. She will be remembered for her commitment to her family and career.
A mass will be held at 11:00 AM on Monday, April 9, 2018 at Saint Augustine's Church in Ocean City. Those wishing to pay their respects may call after 10:00 AM on Monday, April 9, 2018 at Saint Augustine's. In lieu of flowers, please make donations to any of the following: The Leukemia and Lymphoma Society (https://donate.lls.org/lls/donate), The Children's Hospital of Philadelphia (https://give.chop.edu/page/content/give), or St. Jude Children's Research Hospital (https://shop.stjude.org/GiftCatalog/donation.do?cID=14262&pID=24671&sc_icid=home-btn-donate-now).
For condolences to the family, visit www.godfreyfuneralhome.com.