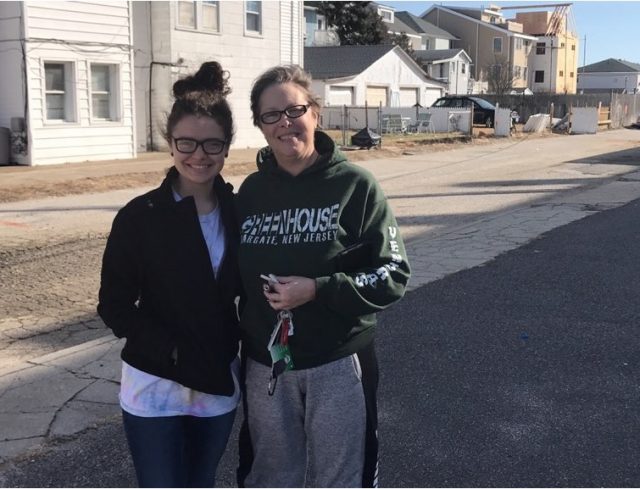 By Tim Kelly
It might still be a full week until Super Bowl LII, but to talk to people around Ocean City and Somers Point yesterday, the fans are more than ready.
The first person we encountered at 10th Street and Ocean Avenue was Kathleen Wentz and her daughter Erika.
That's right, Wentz!
"I tell everybody he's my cousin," said Kathleen, of Eagles injured starting quarterback Carson Wentz.
"I was thinking about going to the will call window during the playoffs and trying to get in that way," she said with a laugh.
And as much as Kathleen loves the Eagles, that's how much she dislikes the opponent, the New England Patriots.
"I can't stand Tom Brady," she said, "and I think the Eagles are going to do it this time."
Gary Logan of Egg Harbor Township and son Brett were already fired up for the game. Brett, who was wearing a Wentz jersey, is a big fan of the Eagles defense.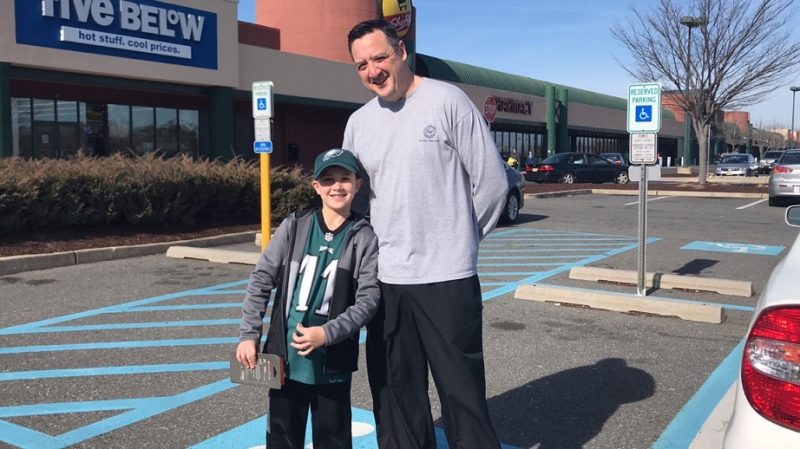 "I'm all about Brandon Graham and Fletcher Cox," Brett said of the Eagles star defensive linemen. "It was great seeing them deny Minnesota any more points, he said of the Eagles 38-7 win in the NFC Championship game.
"I like their chances against New England," Gary said. "I think they match up well. I think our offense will have a chance to do some things against The Patriots' defense.  That's where the Eagles might have an advantage."
Mike Lenhardt of Ocean City, a General Supervisor for the city, is one of the lucky fans who is actually going to the game. He said he would be flying out of Philadelphia Friday afternoon.  Seeing his beloved Birds in the Super Bowl is a dream come true for Lenhardt, who saw his first game when Roman Gabriel was the Eagles quarterback in the early days of Veterans' Stadium.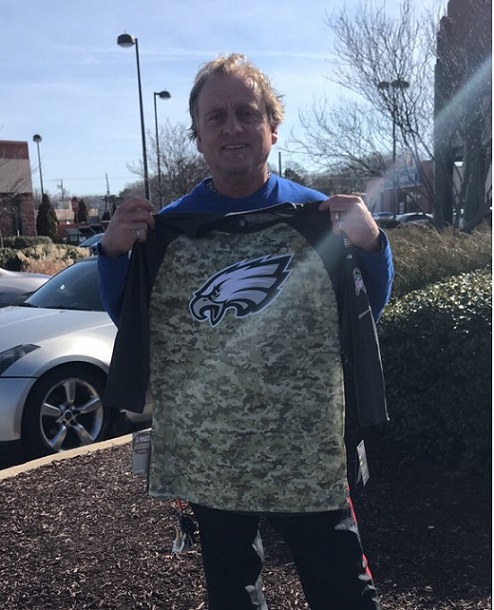 Mike was at Olympia Sports in Somers Point to pick up some Eagles gear including a camouflage pattern shirt.
Mike said he is going to the game courtesy of a friend who lives in Florida. His seat is 21 rows off the field, on the Patriots' side of the stadium. That shouldn't matter, he said, because he expects the Patriots' fans to be outnumbered by Eagles partisans by a wide margin.
"This has been such a magical run," he said of the Birds' unlikely journey to the game's ultimate stage. "What a fitting ending if they could cap it off with a victory."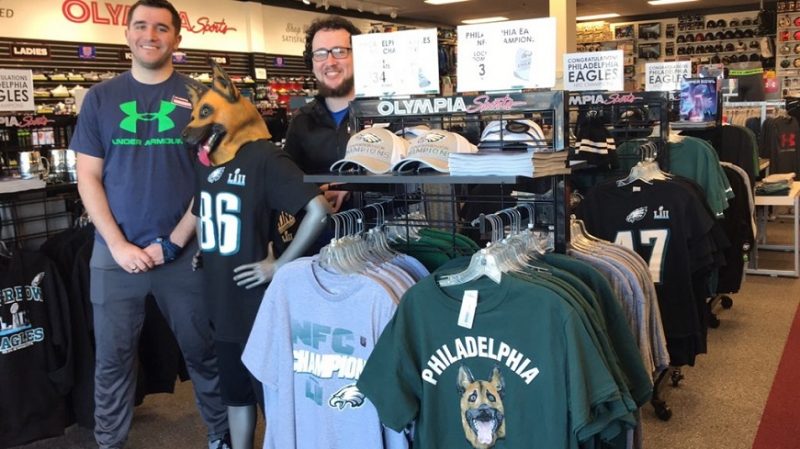 Inside Olympia Sports, employees Michael Keenan and Maz Goldstein said the Eagles gear has been flying off the shelves.
"It's been crazy," Keenan said. "There were people waiting outside when we opened this morning.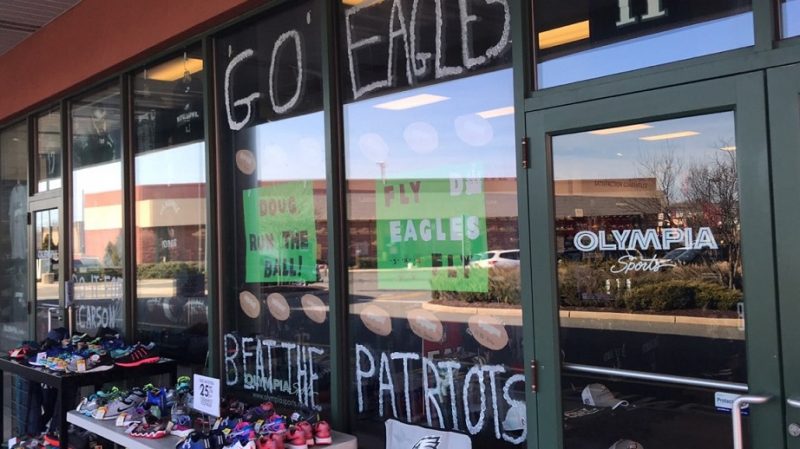 Goldstein said the store just got a supply of rubber dog masks ($34.99) in stock on Saturday, the exact same kind as worn and made famous by Eagles offensive tackle Lane Johnson, to make fun of the Eagles underdog status throughout the playoffs.  "We've already sold seven of them," he said.