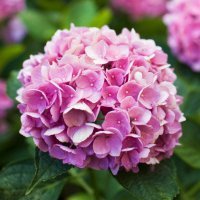 Hartzell, June (nee Anderson) 90 of Ocean City, NJ passed away on October 29, 2017 at The Shores at Wesley Manor In Ocean City, NJ.
Born in Philadelphia, PA, she had worked as an Administrative Assistant for US News and World Report in Washington, DC.
Mrs. Hartzell was a member of Coastal Christian in Ocean City and attended many Bible Studies in the area.
She was predeceased by her husband, E. Paul Hartzell. Surviving are a son, Keith Hartzell of Ocean City, NJ, a daughter, Debra Simmonds of Philadelphia, PA, granddaughter, Sarah May Simmonds and great granddaughter, Merin Joy Simmonds.
Her Funeral Service will be offered Saturday morning at 9 o'clock from The Godfrey Funeral Home, 809 Central Avenue, Ocean City, NJ where friends may call from ten o'clock until the time of service. Burial will follow in Atlantic County Veterans Cemetery, Estell Manor, NJ.
Memorial contributions in her memory may be made to either the American Legion, Morvay-Miley Post 624, PO Box 363, Ocean City, NJ 08226 or the VFW Post 6650, 1501 Bay Avenue, Ocean City, NJ 08226.
For condolences to the family, visit www.godfreyfuneralhome.com.