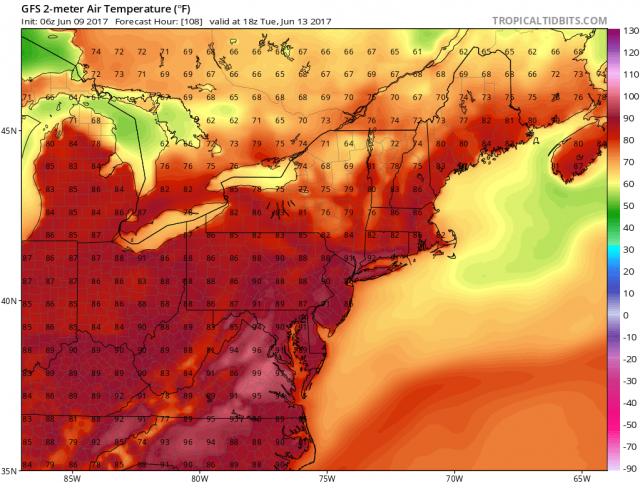 We are in for a great weekend! High pressure will build in for several days and we will watch our weather turn from sunny and warm to hot & more humid by the end of the weekend.
Westerly winds on Friday will help boost temperatures to near 80 at the beaches with no seabreeze.
More of the same for Saturday as inland temperatures heat up into the 80s, winds will be more southwesterly which will keep temperatures topping off around 80 along the beaches.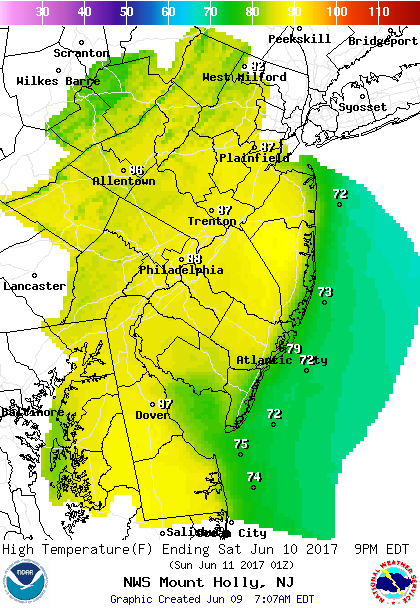 Humidity starts to creep into the picture on Sunday as high pressure anchors itself in the Atlantic pumping heat & humidity up the coast. Temperatures will get close to 90 inland while the beaches will be around 80 again.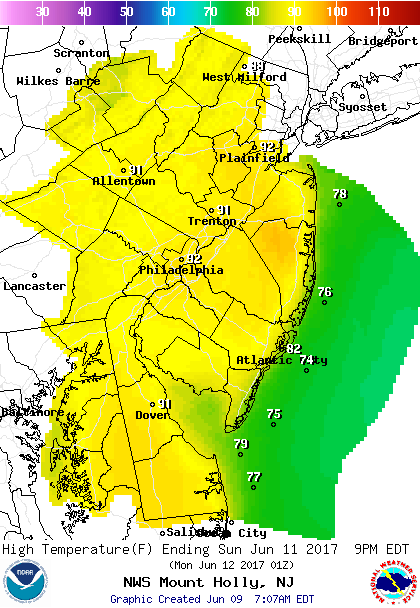 BOAT & BEACH
UV Index will be very high so use the sunblock! Waves will be around 2-3 feet with ocean temperatures in the low 60s.
THE HEAT GOES ON!
Hot & humid conditions will peak on Monday & Tuesday as highs will reach the mid 90s inland and in the mid 80s along the beaches.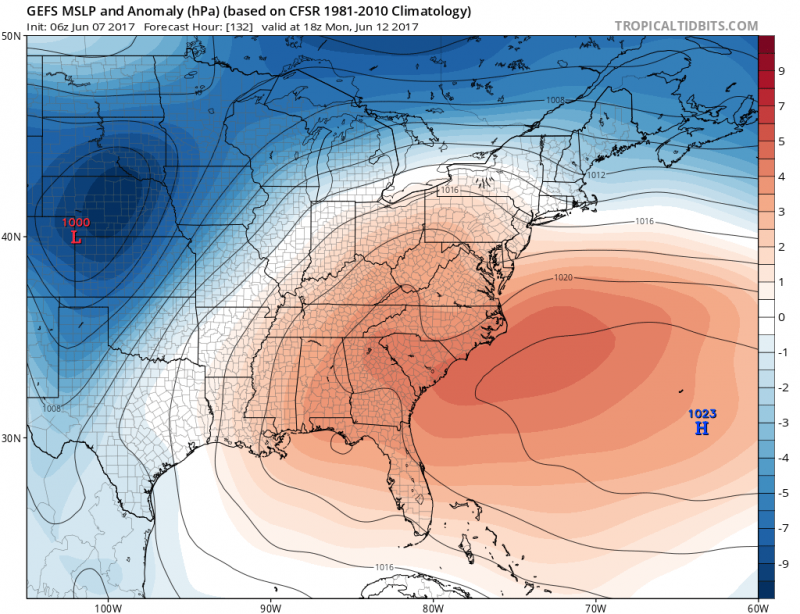 Computer models show strong high pressure in the Atlantic Ocean which will allow heat and humidity to dominate the East Coast.(Courtesy:tropicaltidbits.com)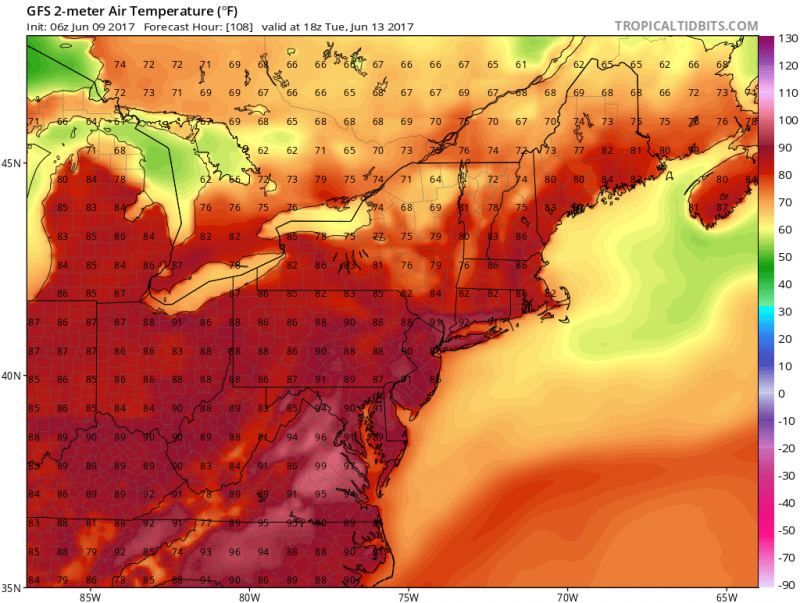 Forecast highs for Tuesday show the brunt of the heat on Tuesday with highs well into the 90s across the East Coast. (Courtesy:tropicaltidbits.com)