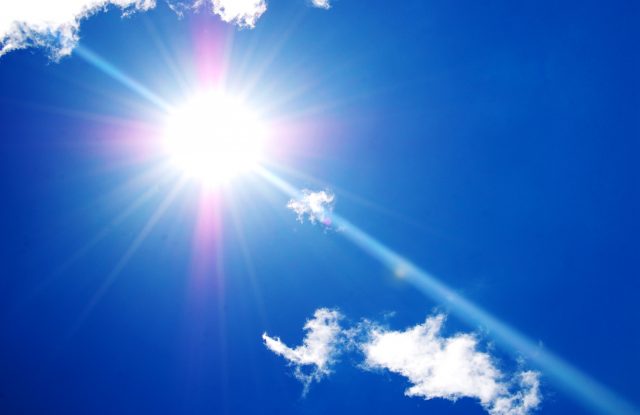 High pressure will build in for Tuesday allowing a pleasant Tuesday. After that, clouds will dominate the weather picture.
For Tuesday, plenty of sunshine but it will be cooler as a light onshore flow will develop keeping temperatures in the 50s.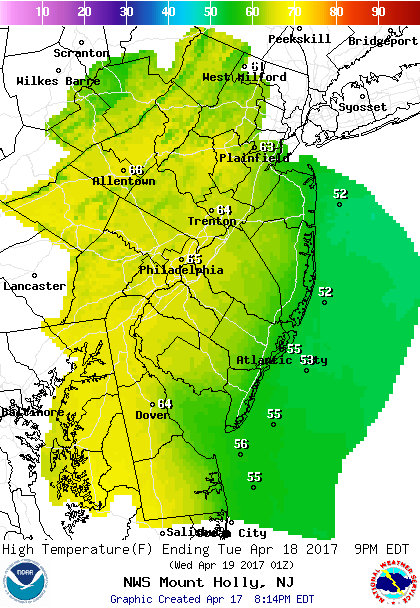 Forecast Highs For Tuesday.
Don't get used to the sunshine. As an unsettled pattern will be setting up for the remainder of the week. A cold front will approach on Wednesday, however, moisture is limited so the threat of a shower will remain low. Winds will be out of the southeast keeping temperatures in the upper 50s.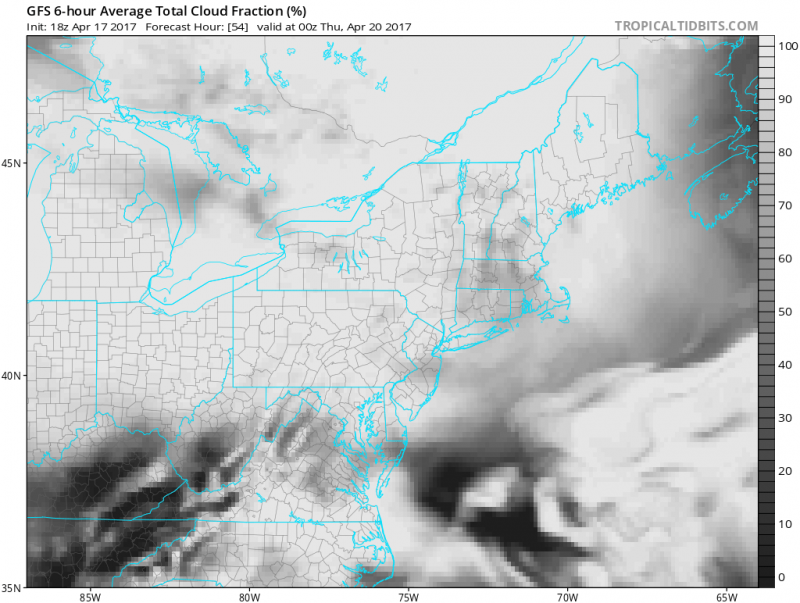 Satellite Forecast shows a good deal of clouds across much of the Northeast. (Courtesy: tropicaltidbits.com)
The frontal system will get hung up over our area on Thursday and warmer and more humid air flows in. There is the threat of a shower or t'storm. Temperatures will reach the 60s along the coast with 70s inland.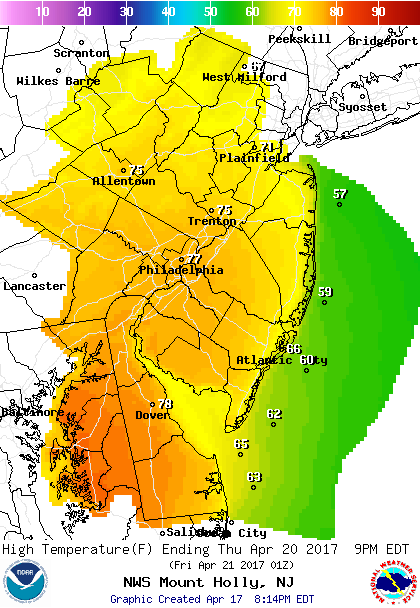 Forecast Highs For Thursday.
A low pressure system will move through early Friday with the threat of some showers or even a t'storm. It will remain on the mild side as winds turn westerly keeping temperatures in the 70s.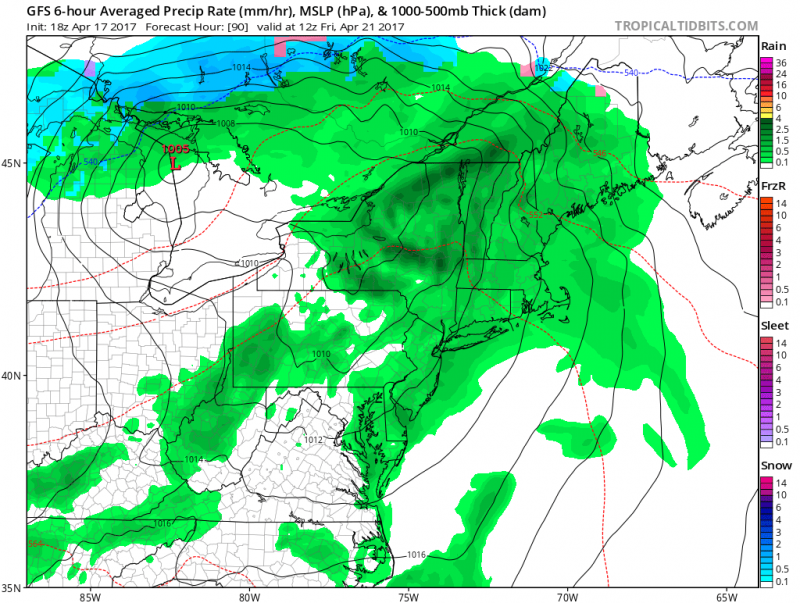 Low pressure moves through the area trigger showers/t'storm for Friday. (Courtesy: tropicaltidbits.com)
The first half of the weekend is looking like the better half. High pressure will briefly build in ahead of the next storm system which would arrive on Sunday. It will be dry & cooler on Saturday with highs around 60. A cool rain expected for Sunday with highs in the 50s.