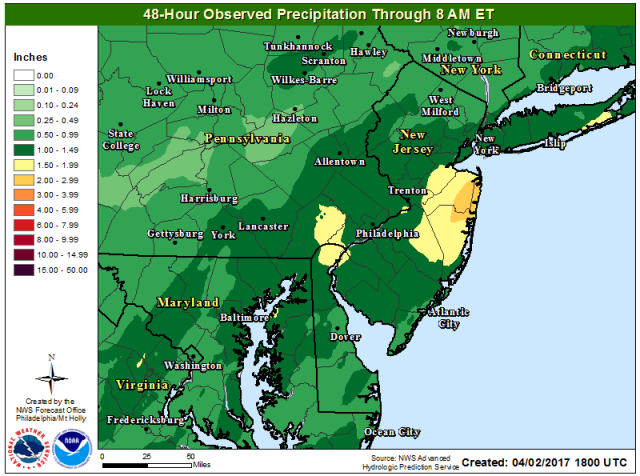 Unfortunately our nice midweek weather will come to an end. A strong storm system in the Ohio Valley will move into our area and give us a another dose of heavy rain. After Wednesday, sunshine will also be limited until the weekend.
Rain will arrive after midnight and become heavy at times during the morning.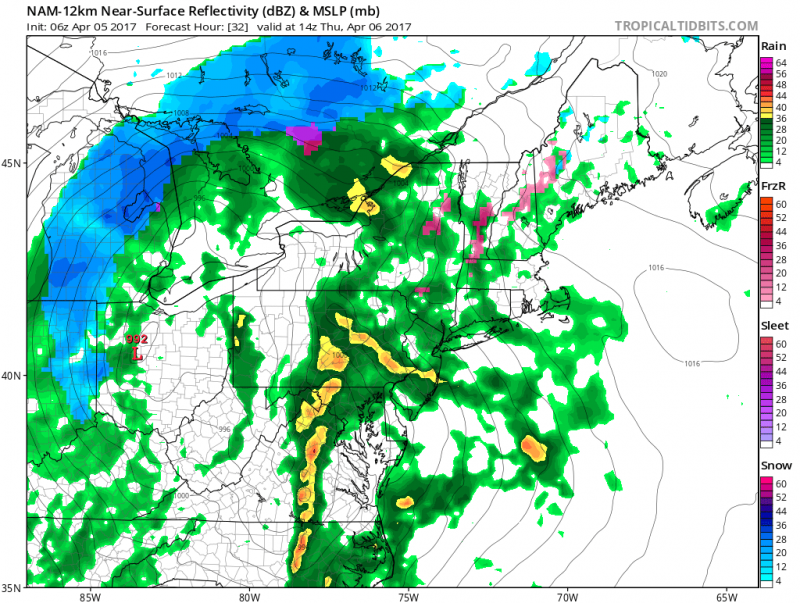 The threat of severe t'storms is possible across extreme Southern New Jersey on Thursday.  The main threat from any storms will be damaging winds and heavy downpours.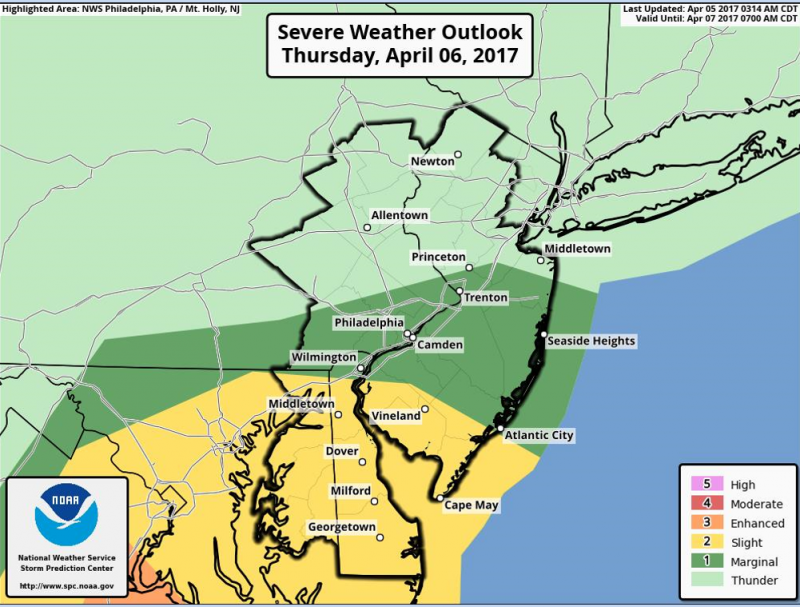 Rainfall amounts on Thursday could exceed 1″+ in our area with higher amounts to our north where flooding of river, creeks and streams are possible. No tidal flooding is expected but some streets could fill up due to poor drainage.
Clouds will continue to linger on Friday as the sprawling low pressure system slowly moves through our area. A couple of showers are also possible during the day as temperatures hold in the low 50s.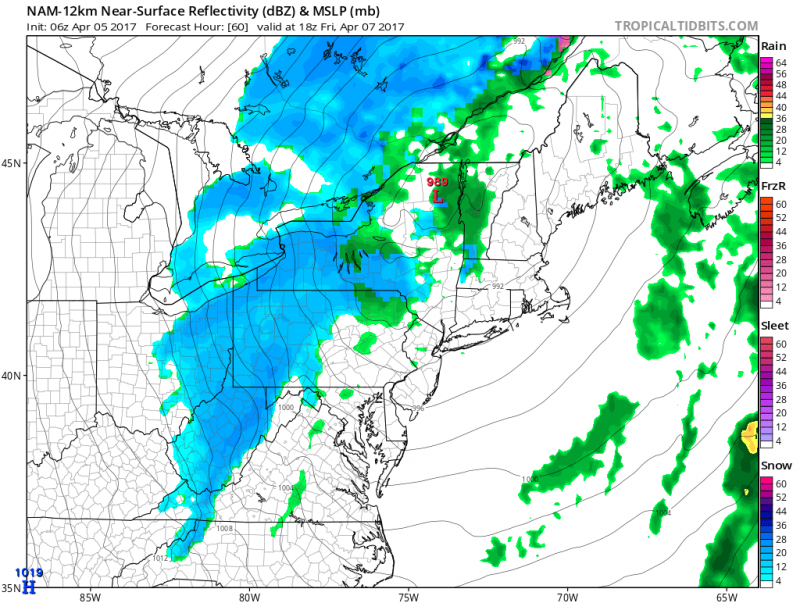 Computer models show the low pressure system to our north leaving us in a cloudy, cool flow. (Courtesy:tropicaltidbits.com)
Sunshine will return for the weekend as high pressure will build in. However it will be breezy and cool on Saturday with highs in the mid 50s. Milder on Sunday with temperatures closer to 60 degrees.
Spring Ahead..
It's looking like more mild weather is ahead. Above normal temperatures will span across much of the East Coast which means high temperatures will reach the 60s and even 70s again.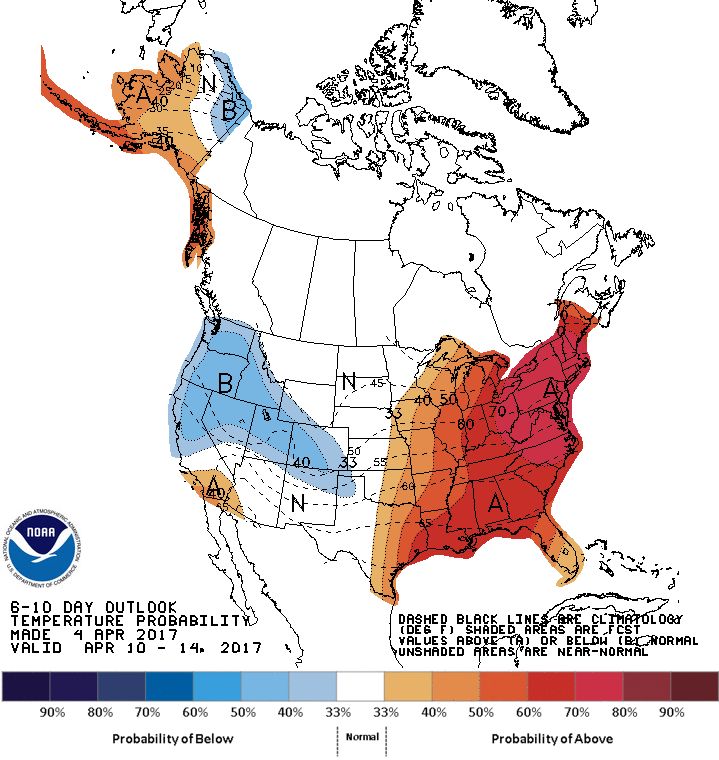 NOAA: 6-10 day forecast shows above normal temperatures across much of the Central and Eastern U.S.