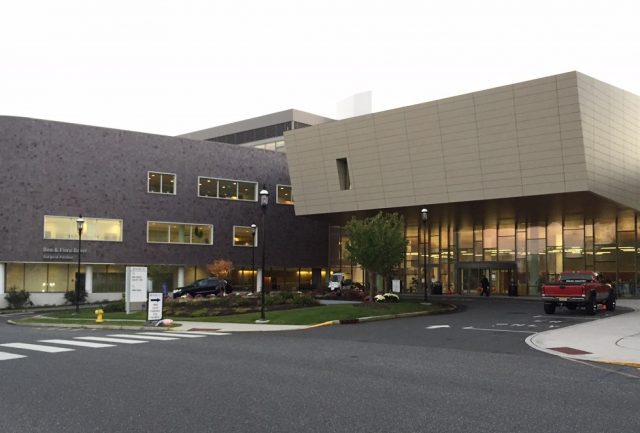 Leaders to sign pledge of support for national "80% x 2018" colorectal cancer screening campaign
WHAT: Colorectal cancer is the nation's second-leading cause of cancer-related deaths; however it is one of only a few cancers that can be prevented. Shore Medical Center officially joins the American Cancer Society and more than 1,000 organizations across the country to announce their commitment to the "80% by 2018" campaign to increase colorectal cancer screening rates to 80 percent by 2018.
WHO:  Joseph Johnston, Administrative Director Oncology Services at Shore Medical Center and Jason Plaia, American Cancer Society, will speak about this united commitment to reduce colorectal cancer rates. They will be joined by representatives from Shore Medical Center senior leadership, Shore Cancer Center, Shore Physicians Group, Advanced Shore Imaging Associates, GFHD Surgical Associates, Cape Atlantic Coalition for Health and Jersey Shore Gastroenterology, all of whom will work together on this initiative.
WHEN: Friday, March 31, 2017
12:05pm- Opening remarks
12:10pm- Pledge signing collaborative 
WHERE: Shore Medical Center
Board Room, 4th Floor (Surgical Pavilion)
100 Medical Center Way
Somers Point, NJ 08004
 BACKGROUND: "80% by 2018" is a National Colorectal Cancer Roundtable initiative in which more than 1,000 organizations have committed to substantially reducing colorectal cancer as a major public health problem for those 50 and older. These organizations are working toward the shared goal of 80% of adults aged 50 and older being regularly screened for colorectal cancer by 2018. By reaching this goal, potentially 6,000 lives will be saved in New Jersey alone.
The 80% by 2018 initiative is led by the American Cancer Society (ACS), the Centers for Disease Control and Prevention (CDC) and the National Colorectal Cancer Roundtable (an organization co-founded by ACS and CDC).