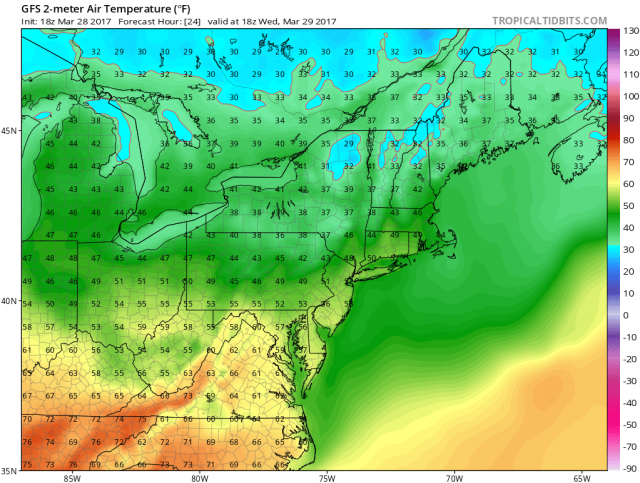 A return to sunny skies during the day on Wednesday as high pressure builds in to our north. However, breezy north winds will keep us on the cool side despite high temperatures reaching the upper 50s.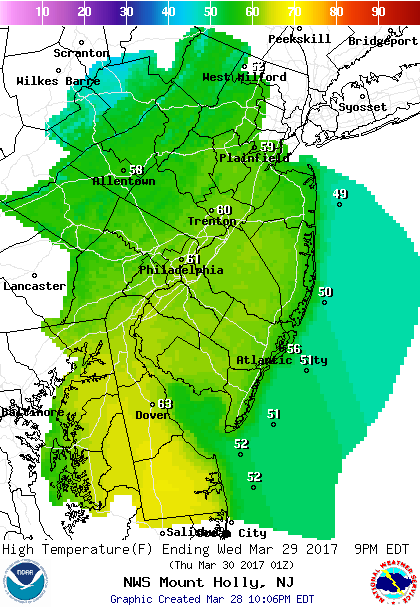 Forecast Highs For Wednesday.
Plenty of sunshine on Thursday but a bit cooler with highs only reaching around 50 degrees.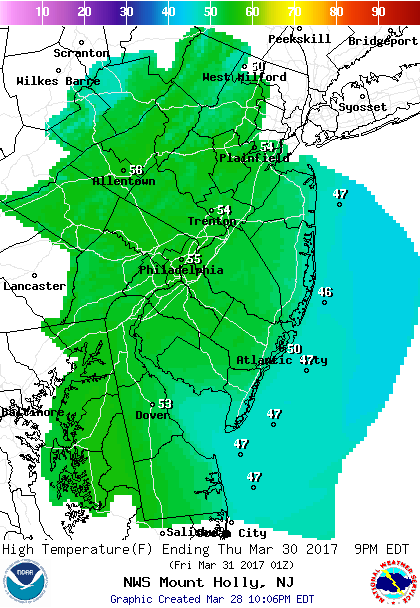 Forecast Highs For Thursday.
Our next chance of rain will arrive on Friday as a storm system will move through. Temperatures will remain in the low 50s.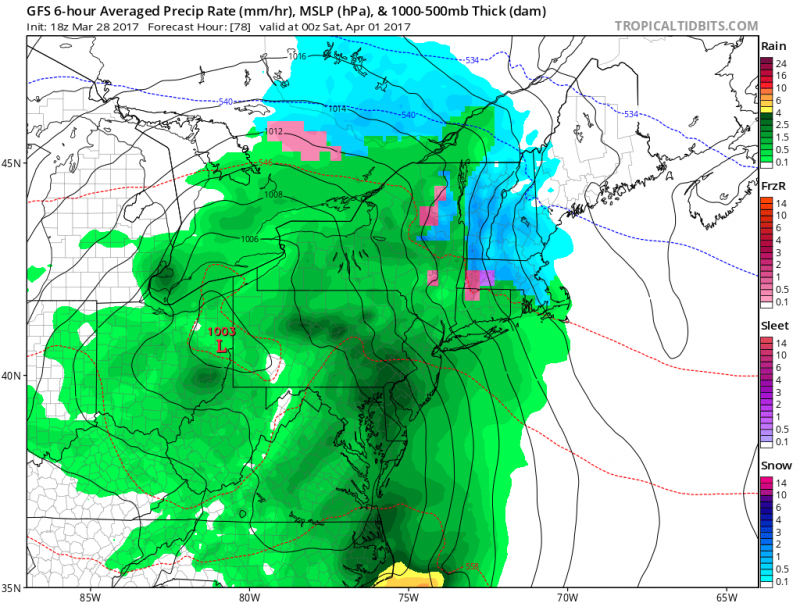 Computer models shows much more rain with the next storm on Friday morning-Saturday morning (Courtesy: tropicaltidbits.com)
The storm will exit Saturday morning with a few linger showers in the morning then clearing during the day. Highs will again be in the 50s.
While most of Saturday will be dry, but the better half of the weekend will be on Sunday with more sunshine and temperatures in the mid 50s.