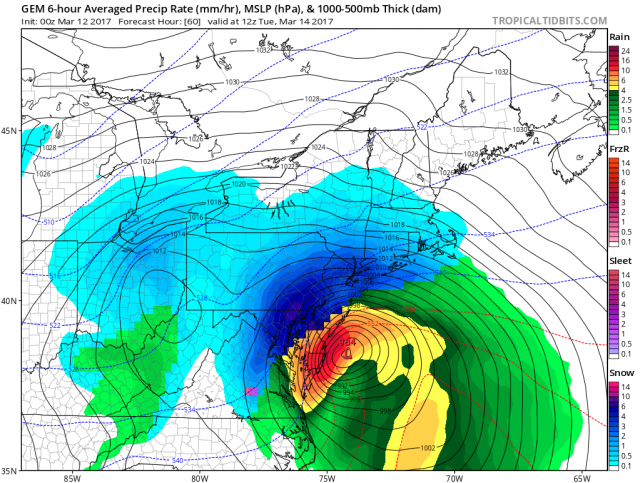 A major Nor'Easter is still set to hit our area late Monday Night into Tuesday. While a fine line between heavy accumulating snow and a rain/snow mix still exists, strong winds, tidal flooding and some beach erosion is expected for the coast. A Winter Storm Warning will be in effect for all of New Jersey except for Cape May County where most of the precipitation is expected to be in the form of rain. The highest amounts of snow will occur N&W of Philadelphia. Philadelphia and the rest of Southern New Jersey still has a chance of significant snow accumulations but will depend how much mixing occurs during the event.
In my last article, I showed the noticeable difference in storm tracks between the American models which were further west, and the European/Canadian models which were further east. Now all models have come closer together and show similar results.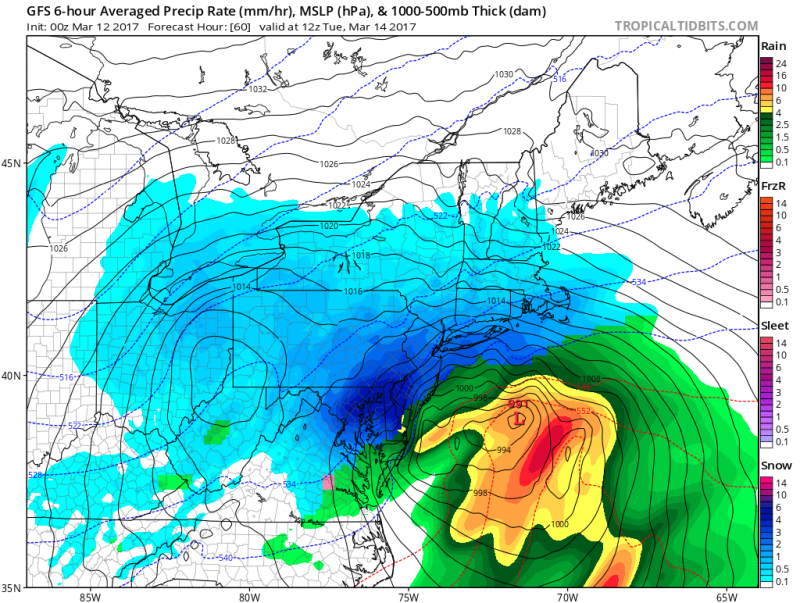 American model shows heavy rain across Coastal Southern NJ Tuesday morning with heavy snow across Eastern PA and western half of Southern NJ. (Courtesy:tropicaltidbits.com)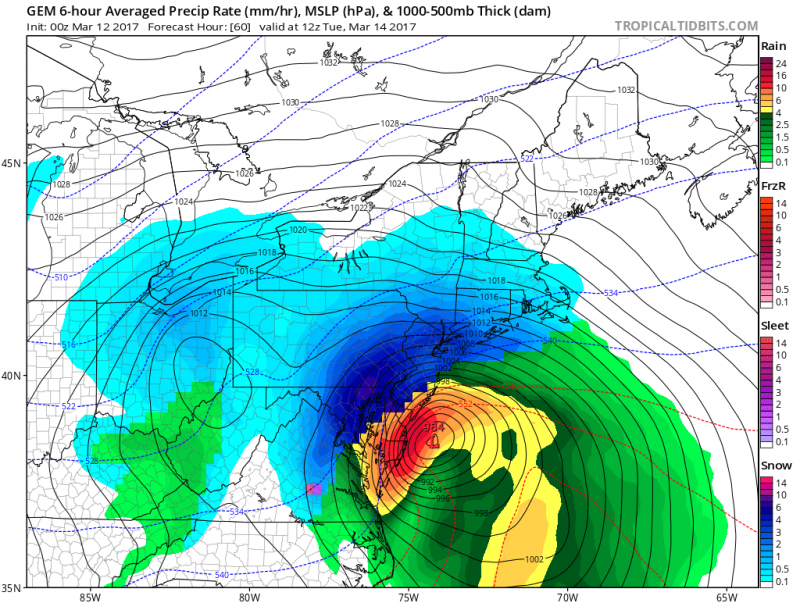 Canadian model also shows heavy rain along the South Jersey coast and heavy snow inland. (Courtesy: tropicaltidbits.com)
All models have rain changing to snow along the coast during the day on Tuesday before ending.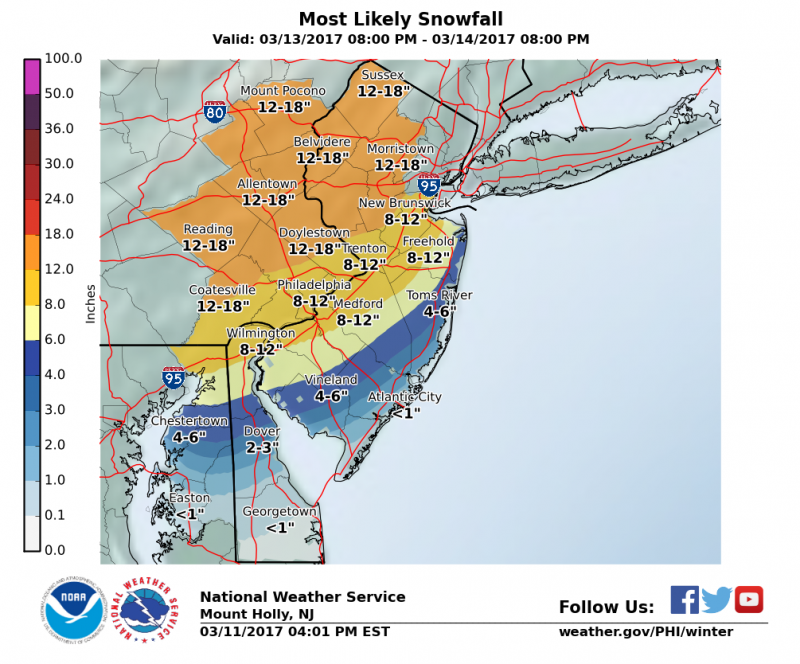 Expected snow amounts show a sharp gradient across Southern NJ. The highest totals over 12″+ N&W of Philadelphia with 6″-12″ possible across Philadelphia, Southern NJ due to possible mixing. If no mixing occurs (storm track further east), amounts across Southern NJ will be higher.
As the storm rapidly deepens off the coast, winds will increase early Tuesday morning from the northeast 25-30mph with gusts 40mph+.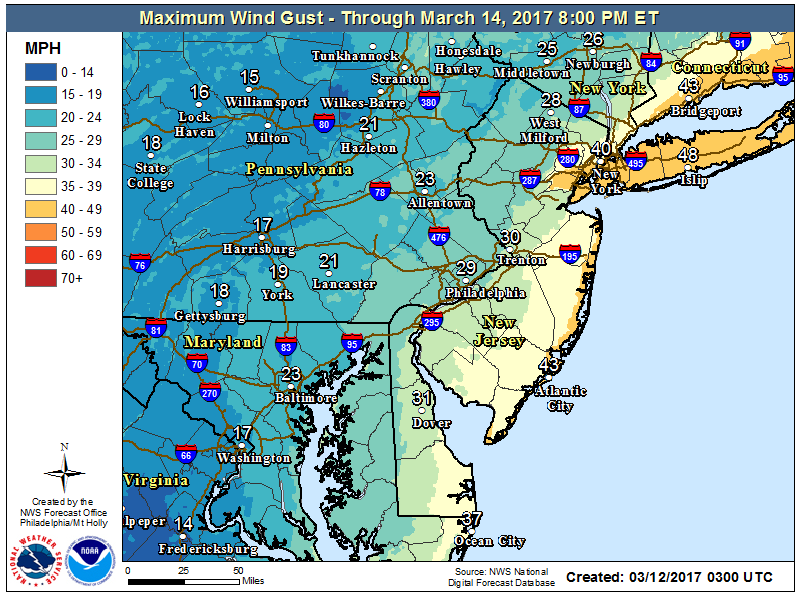 Expected maximum wind gusts forecast shows 40mph+ gusts possible right along the coast especially along Central NJ coast and Long Island.
As with any Nor'easter, tidal flooding sometimes can be more of a concern then precipitation type. Minor to moderate flooding is expected during Tuesday's high tides. Persistent onshore flow will push water into the bay causing tides to rise close to 7 feet Tuesday morning. Heavy rain could also add to the tidal flooding. Tuesday evening high tide could still should at least reach minor flooding but winds turning to the Northwest will help flooding conditions.
There is still a chance that snow total could still change due to a shift in the track. So stay tuned as we still have time to fine tune the forecast.