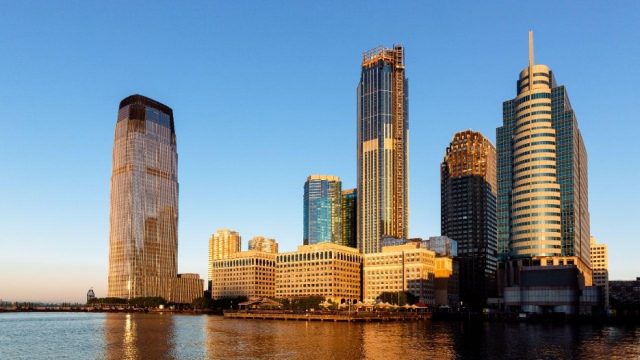 Earlier this summer, New Jersey Governor Phil Murphy signed a law that re-authorized online gambling in the Garden State for another five years. This means residents can legally access and use New Jersey gambling sites for sports betting and online casinos throughout 2028.
New Jersey, already on their second tenure in online gambling, shows a lot of progress, with being one of only seven states with regulations in place. In March, Rhode Island passed online gambling legislation and is expected to turn active in 2024, becoming the seventh state with a legal framework for iGaming. The Ocean State is joining the ranks of New Jersey, Connecticut, Delaware, Michigan, Pennsylvania, and West Virginia. Similarly to New Jersey, the new Rhode Island gambling laws require bets to be wagered in local establishments. In New Jersey, established casinos in Atlantic City have set up studios where they stream Blackjack and Roulette tables and allow players to interact through their mobile devices or laptops. This sort of setup not only improves players' gaming experience but also provides job opportunities in a new and growing industry. This practice is refreshing amid an AI wave with threats of replacing people with software. The iGaming industry is doing the opposite.
Besides job opportunities, the main driver between states legalizing online gambling is tax revenues. Besides some concerns around problem gambling, few spoke out against the re-authorization of another five years of gambling. The post-pandemic growth of online gambling in NJ has caused online casinos and sports betting sites to outperform all land-based casinos in Atlantic City.
Numbers don't lie, and they make it easy for politicians to make decisions. The most recent fiscal year ending in June 2023, the same month the extension was signed, the Division of Gaming Enforcement (DGE) reported that online casinos alone contributed $266.7 million to the NJ Casino Revenue Fund. The Garden State have regularly breached the $1 billion mark in monthly revenue. A tax on retail sports betting revenue at 9.75% and gain from mobile and online gambling taxed at 14.25% amounts to a lot of tax dollars. Online casinos first launched in 2013 in New Jersey, and the revenues have increased yearly. There are no signs that this would change. On the contrary, online gambling in the North American market is estimated to achieve a CAGR of 11.78% during 2023-2028—resulting in greater tax revenues and job opportunities.