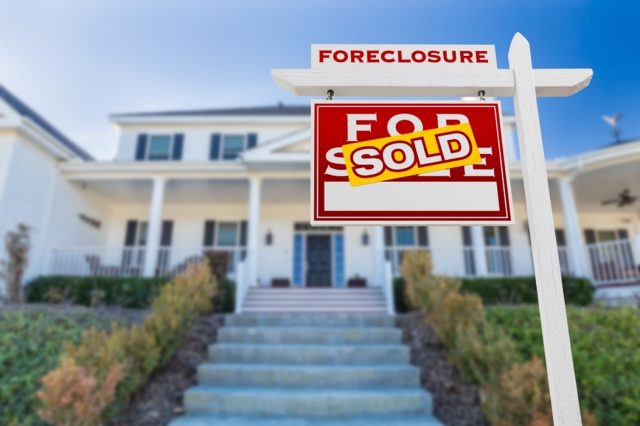 Jim Lord of Crestwood General Contracting in Arizona is a real estate agent with a specialization in short sales and foreclosures. In the following article, Jim Lord explains how, for the right investor, finding money-making opportunities in short sales and foreclosures is a delightfully untapped resource of possibility.
Real estate opportunities are plentiful, with a myriad of highly profitable businesses emerging from this industry. Foreclosures and short sales are no different, but experts state it takes a certain degree of investor sophistication, diligence, and experience to navigate these circumstances in a profitable way.
Jim Lord With Crestwood General Contracting Compares Short Sales vs Foreclosures
While both short sales and foreclosures allow homeowners to remove themselves from their mortgage contract and wise investors to capitalize on such movements, they aren't interchangeable terms.
Jim Lord of Arizona says that homeowners who sell their properties for far less than what they owe are conducting short sales. These are voluntary processes.
Foreclosures, however, are involuntary. In these scenarios, lenders take legal action to take the home after the borrower fails to make a predetermined number of monthly payments. Lenders take over the properties' ownership to sell them and recoup the outstanding loan amounts.
Unlocking Opportunities: Transforming Foreclosures into Valuable Assets
Jim Lord of Arizona says that there's no denying the fantastic potential found in the foreclosure market. However, well-established investors know it takes a lot of hard work and dedication to truly cash in.
Like any major investments, foreclosures should be approached diligently, carefully, and with a high level of focus. Professionals must look into the local demographic, economic, and property market, noting trends and prices as they go.
For maximizing profits and minimizing losses, moguls say they must also develop an appropriate strategy. As countless sources have noted: the shotgun approach doesn't work here. Instead, investors must ensure they choose properties with distinct characteristics that stand out from the others and seem destined for improvement and redevelopment.
Acquisition Strategies
Jim Lord of Crestwood General Contracting explains that most investors analyze publications that list properties going to auction and then talk to the owners about purchasing them before seeing them on the auction block. In-the-know sources state that finding alternative ways to buy foreclosure buildings substantially boosts the chances of closing the deal, as well as giving investors increased opportunities to completely understand the property.
Another popular strategy involves buying distressed loans from lenders for a discount, realizing the "banks don't like acquiring foreclosures" theory.
Investors are notoriously more flexible than banks at satisfying nonperforming loans. Their aim is to turn the loan into a performing one, selling it for a premium. If it can't be worked out, the investor forecloses, taking the title without competition with other parties.
Despite the definite upsides of this strategy, the downside lies in the higher capital outlay required to purchase a loan pool.
Flipping Foreclosures
Jim Lord of Arizona says that the most popular way to turn a profit on foreclosures is to remarket them shortly after obtaining. However, investors should conduct a few improvements before selling to boost revenue.
Seasoned investors will warn less-experienced participants that not all changes add value, and that they need to be smart about the type of improvements they make. Sticking to bathrooms, kitchens, finishing basements, and adding bedrooms should do the trick.
Since property transaction records are in the public domain, some buyers will be wary of purchasing a previously foreclosed home at a premium immediately, even when the asking price is similar to others. By remodeling and renovating, investors can reduce the risk of long marketing spates and offer a reasonable rationale for a higher resale price.
Exit Strategies
Jim Lord of Arizona maintains that a properly considered exit strategy is essential to maximizing profits from foreclosure investments. Expenses can pile up quickly without a set-in-stone end date. So, investors should pick a reasonable deadline to sell the property by, discounting the price routinely if it moves beyond that timeframe.
Investors Turn Short Sales into Dream Tales
Like foreclosures, there is certainly plenty of room and money to be made in short sales investing — their slower approval process gives investors ample time to prepare rehab estimates, and they'll receive a property in generally good condition at a whopping discount.
Jim Lord of Arizona notes that, of course, short sales investing and flipping is also a competitive area. After all, the heavily discounted rates make them popular within the buyer and investment market.
Final Thoughts
In conclusion, having extensive knowledge of these types of properties presents a unique perspective, providing the potential for savvy investors and homebuyers to make sound decisions in this dynamic market. As demonstrated above, a well-informed approach can turn distressed properties into valuable assets, making them a compelling avenue for those looking to enter or expand in the real estate market.