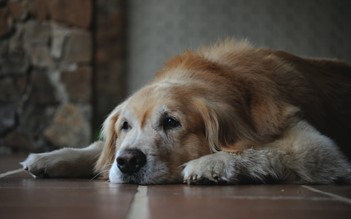 Brenda McGrane of Iowa has distinguished herself as a devoted advocate for senior dogs in need of a second chance. Through her tireless efforts, Brenda helps assist older canine companions find a loving and caring home. In the following article, Brenda McGrane sheds light into the realm of senior dog rescues, highlighting the tangible impact it has on these deserving animals' lives.
Senior dogs have just a 25% adoption rate compared to the whopping 60% rate of younger dogs and puppies, according to the ASPCA. And while this changes depending on the size, age, and medical condition, the sad statistic means rescue centers dedicated to older pooches' welfare are integral to these dogs' lives. Such facilities ensure they're as comfortable as possible while they live out their remaining days, catering to every ailment and unique need.
Brenda McGrane of Iowa explains that there are many organizations dedicated to the care and rescue of senior dogs, however, the below stand out to industry participants for their consistent commitment to crafting centers catered to older dogs and finding them their furever homes.
Brenda McGrane Discusses Vintage Pet Rescue in Foster, Rhode Island
Starting off in the smallest state, Rhode Island is home to Vintage Pet Rescue, a rescue focused on super seniors (i.e., pooches over the age of 14) and special needs pups.
Many of the dogs live on-site in the main home, while others are in short-term foster care or have found their forever foster family.
Brenda McGrane of Iowa says that hearing from the founder, Kristen Peralta, the reason for placing their four-legged attendees in a house, rather than a shelter — a fairly uncommon practice by typical rescue center standards — became clear.
Peralta mentions that a shelter isn't the right place for a senior pooch who will often have arthritis or joint issues. Combine that with the stereotypical hard-floored shelter, and they will suffer.
Adopting to dedicated individuals within 100 miles of the state, this nonprofit ensures all dogs receive complete senior bloodwork, echocardiograms, MRIs, ultrasounds, and/or surgeries before they head off.
Muttville Senior Dog Rescue in San Francisco, California
Brenda McGrane of Iowa says that unlike Vintage Pet Rescue, Muttville Senior Dog Rescue takes pooches from seven years old, picking them from less-than-ideal situations around Northern California.
These dogs reside in a cage-free shelter in San Francisco, where they're able to interact with each other in various gated areas. It's a first-of-its-kind ordeal, and the dogs are certainly reaping all the socializing rewards.
But why stop there? Muttville has pushed the boat out even further by providing an onsite veterinary clinic that performs wellness checks on all incoming fluff balls.
Those looking to adopt from this industry pioneer can do so from out of state. However, every potential adopter is required to visit first to guarantee the perfect match.
Dog Lodge in Hempstead, Texas
This Texas-based rescue is a haven for advanced-age and special needs dogs. Acting as a permanent residence for pooches otherwise considered "unadoptable" due to chronic illness, age, or disability, it offers everything these pups need to live out the rest of their days.
Brenda McGrane of Iowa says that upon speaking to Great Pet Care, Dog Lodge's executive director, Elaine Rosen, shared that, due to their older population, their days are typically filled with slow walks and uninterrupted naps. What more could an old dog wish for?
Rosen went on to detail where the pups live, noting they don't spend their time in cages. Instead, they have their own rooms for napping and eating, while they're allowed to mingle with other residents the rest of the day.
Albert's Dog Lounge in Whitewater, Wisconsin
At Albert's Dog Lounge, seniors, hospice, and special needs pups are welcome. They're pulled from families who can no longer care for them and crowded shelters to provide the care and attention required by dogs with missing eyes, epilepsy, deafness, or neurological problems.
Regardless of their underlying concerns, all dogs are adoptable from the shelter. The center prides itself on transparency, ensuring forever homes are aware of the conditions and are capable of continuing the quality of care offered at the Lounge.
Rugaz Rescue Inc in Tampa Bay Area, Florida
In the heartrending world of rescue, Brenda McGrane of Iowa unravels the poignant stories behind the dogs of Rugaz Rescue Inc. Each of these resilient canines bears the weight of a traumatic past, having been plucked from the brink of euthanasia at tri-county Florida Animal Service facilities. Their journey is one of survival, resilience, and the enduring spirit of second chances.
Despite focusing on mastiffs and bulldogs, the all-volunteer team accepts any breed, rehabilitating and finding forever homes for dogs that were abused, neglected, and abandoned.
Through the center's specialty program, they offer end-of-life care for senior dogs. Dubbed RRInc Project Golden Years, it ensures these four-legged bundles can live out their final days in peace and comfort.
It takes a dedicated group to run a senior-focused dog rescue center, and the above named rescues have passion in spades.