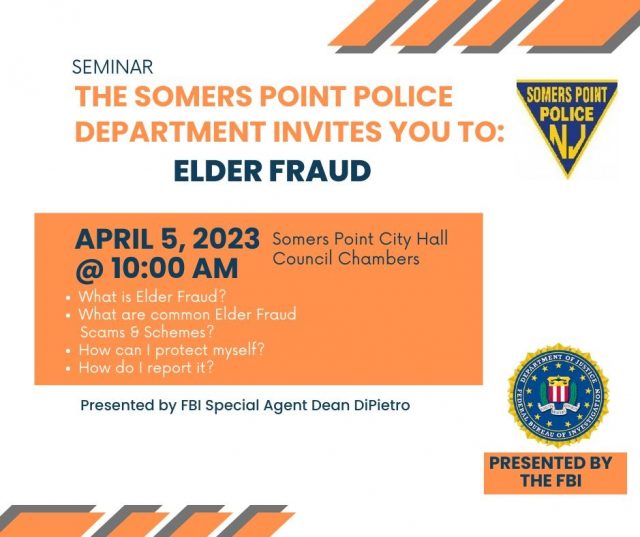 The Somers Point Police Department is hosting a free Elder Fraud Seminar presented by FBI Special Agent Dean DiPietro next month.
The seminar will be held at 10 a.m. on Wednesday, April 5, in the Somers Point City Hall Council Chambers.
The topics to be discussed are as follows:
What is elder fraud?
What are common elder fraud scams and schemes?
How can you protect yourself and how do you report it.