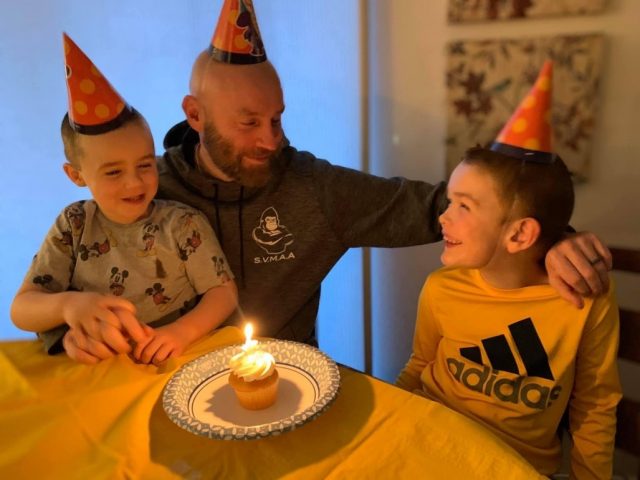 According to an August 2022 study published in Family Process, which is a major resource for mental health and social service professionals, more than 50 percent of parents with a special needs child have elevated levels of anxiety and depressive symptoms.
"Living with a special needs child has profound effects on the entire family, but for the parents specifically, the demand particularly falls on them," says Jon Schlenske, a mental health practitioner with over 20 years of experience and parent to a child with Sotos Syndrome. "Raising a child is absolutely stressful; however, parenting a special needs child poses stressors beyond just that typical parenting journey, and it often decreases mental health and brings about significant mental health struggles," says Jon Schlenske.
Special needs parents may encounter feelings of isolation because they are unable to participate in peer and family events to the extent that parents of a typical child can. They also may have given up their careers or other hobbies due to the demands of parenting a child with specific medical needs or a disability. "When Cannon was a toddler and not hitting developmental milestones, it was very challenging to participate in activities where the expectation or requirement was that he had developed to a certain level," says Jon Schlenske. "It felt like we were on this island all by ourselves, and it felt really lonely."
Compounding that sense of seclusion, special needs parents frequently face feelings of guilt or shame. Those emotions can feel dark and scary and can have a residual impact on relationships, marriages, employment, finances, health and more. "For the first few years of Cannon's life, my wife and I experienced a lot of shame and guilt. It wasn't that having a special needs child is embarrassing; it was the daily shame we felt that we were not doing enough or had somehow failed him" says Jon Schlenske. "We were constantly concerned as to whether we were supporting his unique needs in the right way, yet we also felt entirely overwhelmed by the complexity of Sotos Syndrome and the number of therapies, meetings, appointments and other obligations surrounding it."
Another component affecting mental health in special needs parents is apprehension about the future. "We went through a grieving process, for sure, when imagining Cannon's future," says Jon Schlenske. "Sotos Syndrome is rare, and the outlook for each child varies. We don't know, yet, how Cannon will develop into his adult years."
Grief is another normal feeling for special needs parents, and it resurfaces frequently adding to feelings of anxiety and depression. "We mourned what could have been and then felt guilty about grieving a child who was still alive," says Jon Schlenske. "It's a confusing and heartbreaking feeling."
To combat mental health spirals, prioritizing self-care is paramount. It is important to recognize that self-care is not selfish behavior. Often associated with bubble baths and spas, self-care is even simpler than that. It can involve meeting basic needs such as eating healthy meals, getting enough sleep, making time to exercise and spending time with family and friends. In the long run, these activities make it possible for parents to support their children and one another without letting the pressure, strain and exhaustion reach a boiling point where mental health can take a turn for the worse.
"We were not good at it at first but after time, my wife and I decided we would do our best to prioritize self-care," says Jon Schlenske. "The advice I would give to other parents of special needs children is to give themselves permission to enjoy time off, or cry, or take a nap or even just do fewer of the things they feel compelled to do."
Finally, it is vital that special needs parents are intentional about finding joy. Special needs children are often aware of and engaged with the world in unique ways that can be inspiring. The little things are big things to them, and they are delighted by the small things in life. When parents of special needs children have the time and energy to see beyond the demands of the moment, they are often able to understand the joy it can bring. Small triumphs are celebrated, and seeing your child achieve something nobody thought possible is rewarding and fulfilling in an indescribable way.
"We also made the decision to purposefully find joy in our unique situation. It didn't all need to be perfect, but we needed to relish in the moments of undeniable happiness and treasure the journey, even if hard," says Jon Schlenske. "There is no doubt it is stressful, but Cannon has taught us more than we ever thought imaginable."