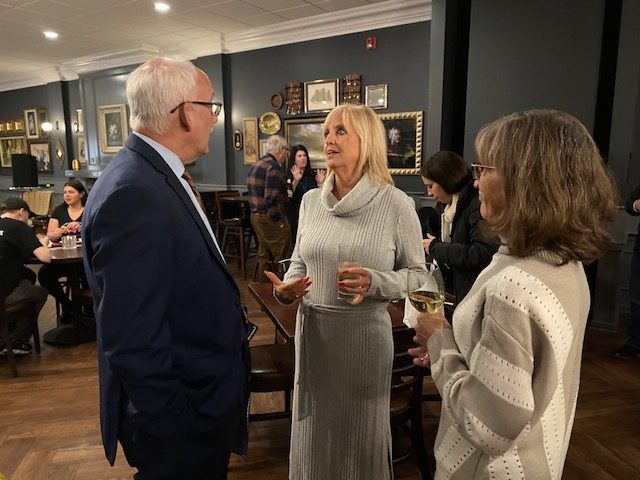 By NANETTE LoBIONDO GALLOWAY
Several local business associations are uniting under an umbrella organization to collaborate and strengthen the business community following the COVID-19 pandemic years.
On Tuesday, 109 members of the Brigantine, Somers Point, Margate and Ventnor business associations gathered with the Greater Atlantic City Chamber of Commerce for a mixer held at Josie Kelly's Public House in Somers Point.
Chuck Westcott, who was president of the Somers Point Business Association for two terms, said he worked with Anna Maria Blescia-Courter, executive director of the Margate Business Association, for the last 18 months to form the Affiliated Business Associations of Atlantic County.
The Somers Point Association was the first to host a series of mixers that will be held in various member association locations. The next mixer will be held at Tomatoe's restaurant in Margate on June 6.
"This is a great turnout," Greater Atlantic City Chamber of Commerce President Michael Chait said. "This is the first step in pulling the business community together. Collaboration is critical. We learned through the pandemic that we need each other to be successful."
Westcott said that during the pandemic, volumes of information about federal support programs were being sent out to businesses haphazardly.
"When things started to open up, all the chambers agreed there should be one stream of information," Westcott said. "We met with Mike and Anna Maria to discuss how we could align smaller business associations to get information out and reduce redundancy."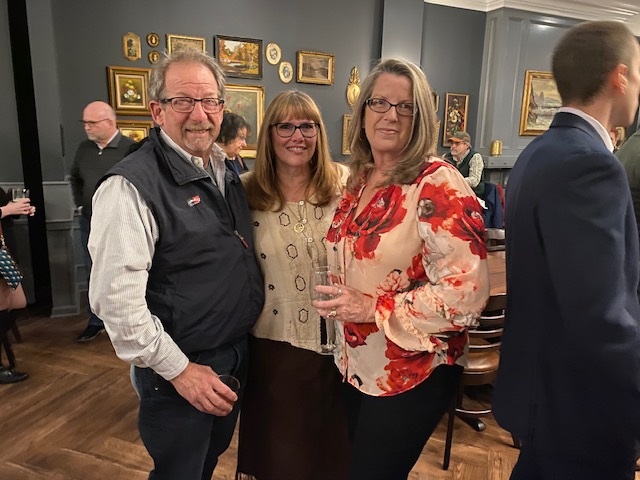 The Atlantic City Chamber of Commerce has the staff and resources to be the lead agency in the collaborative effort and will handle all registrations for future events on its website, acchamber.com, Chait said. 
Somers Point Council President Janice Johnston, who chairs the chamber's Special Events Committee, said the chamber is trying to collaborate with smaller associations throughout the region.
Right now, the associations include those in the eastern part of Atlantic County, but it is likely that membership in the Affiliated Association will expand as new local organizations are formed. Northfield is in the process of forming an association at this time, she said.
"There's power in numbers, especially on legislative issues," Johnston said.
Westcott called the mixer "a momentous first step" in opening lines of communication.
"Communication equals collaboration," he said. "We suffered greatly during the pandemic, but here I see great promise for the future."